Arizona Cardinals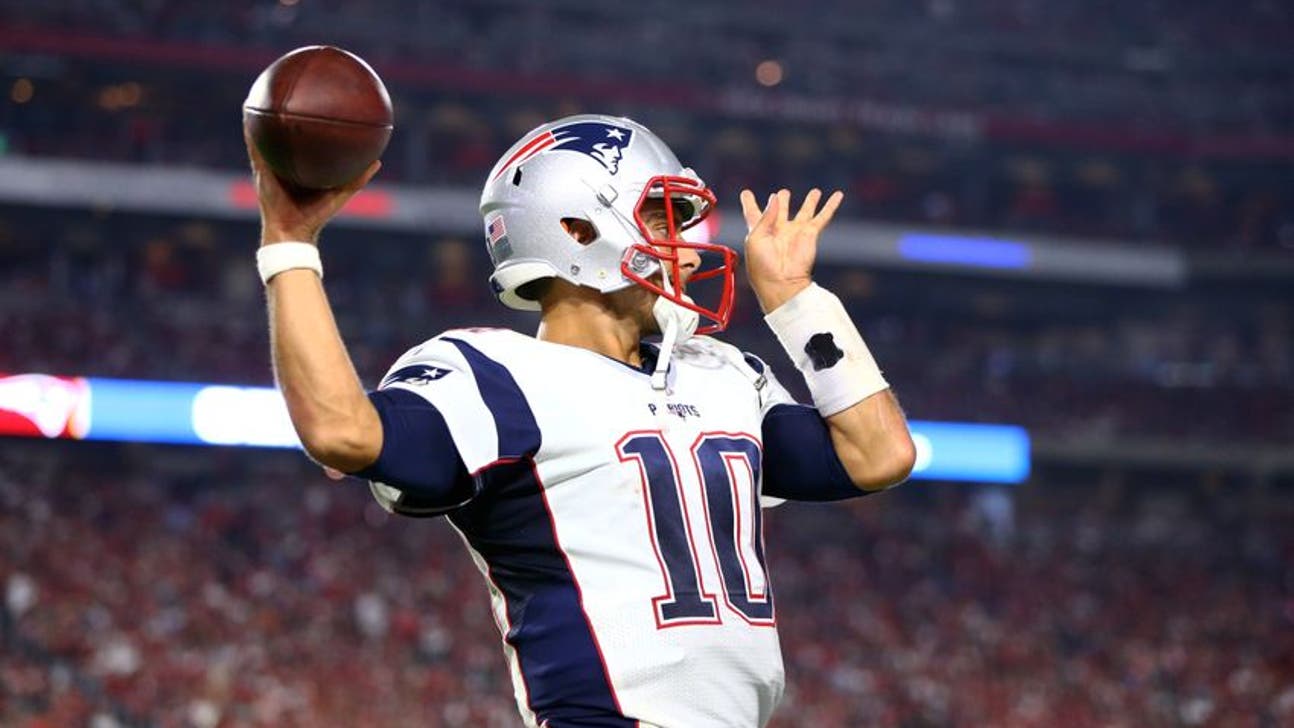 Arizona Cardinals
Chicago Bears: 2017 Quarterbacks That Fit Dowell Loggains
Updated
Mar. 4, 2020 8:35 p.m. ET

Fansided, Erik Lambert/FanSided via NFL Mocks
Oct 2, 2016; Chicago, IL, USA; Chicago Bears quarterback Brian Hoyer (2) prior to a game against the Detroit Lions at Soldier Field. Mandatory Credit: Dennis Wierzbicki-USA TODAY Sports
At this point nobody is sure what fate awaits the Chicago Bears coaching staff in 2017. It seems like everybody could be fired or retained.
Such is how the rumor mill goes for a losing team. By and large though, expectations are for head coach John Fox to get one more year to get things rolling. The big question will be whether or not he shakes up his staff. The Chicago Tribune reported over a week ago that both coordinators Vic Fangio and Dowell Loggains were in danger of leaving.
While fans have cried for explanation as to why Fangio would be in such a position, nobody has rushed to the defense of Loggains. Not surprising since his offense has scored just 17 points per game this season. Granted, a lot of that is due to injuries across the roster from the offensive line to the receivers and quarterbacks. It's hard to execute in such a situation.
Then again Loggains has also delivered some very curious play calling. Despite the problems at quarterback, he refuses to run the football. Rookie sensation Jordan Howard has 969 yards rushing this season. That's despite averaging just 16 carries per game. Good offensive coordinators realize what their team does best and finds ways to maximize it. Instead he's trying to attack defensive with an emergency backup quarterback throwing to backup wide receivers.
Nevertheless he's fortunate to have Fox as the head coach. In his history the 61-year has never fired a coordinator. He's known for being loyal to his staff and trying to work around such problems. So current odds say Loggains will be back.
If that's the case, then who do the Bears get to play quarterback?
Dec 4, 2016; Chicago, IL, USA; Chicago Bears quarterback Matt Barkley (12) makes a pass during the second quarter of the game against the San Francisco 49ers at Soldier Field. Mandatory Credit: Caylor Arnold-USA TODAY Sports
Often the best thing to do is find one who is talented but also fits the system. It rarely works when a team tries to force a player without the required skills into a scheme he's just not built for. What have the Bears learned about Loggains? He likes quarterbacks who can stand and deliver accurate balls from the pocket. They must be able to read the defense, make adjustments and stay on time. Scrambling isn't a necessity. Go through the progressions and find the open man.
In other words Loggains is a coordinator built for the QB classic. A Peyton Manning or Tom Brady archetype. That is what Brian Hoyer was. That is what Matt Barkley is. They're not about individual physical gifts. They're about being cerebral and efficient.
Note how Barkley going through every motion. He gives his signal, takes the snap, looks off the safety to the left and then fires it deep to Cameron Meredith the moment he hits his back step. That is precision timing, accuracy and execution.
Or here with Hoyer. Note how his first read is covered to the right. Instead of immediately looking to run, he shuffles his feet left to buy time. All the while he keeps scanning, finds an open Jordan Howard who takes care of the rest for a touchdown. This is what the Bears are looking for in a Loggains offense. It's just a matter of finding somebody more talented to run it.
Sep 11, 2016; Glendale, AZ, USA; New England Patriots quarterback Jimmy Garoppolo (10) against the Arizona Cardinals at University of Phoenix Stadium. The Patriots defeated the Cardinals 23-21. Mandatory Credit: Mark J. Rebilas-USA TODAY Sports
With that in mind comes the inevitable question. Are there any options in the 2017 crop of quarterbacks that meet that criteria? A quick evaluation says that there are three who stick out the most. Each comes with a certain degree of risk, as they all do, but there is plenty to like with them as well.
Jimmy Garoppolo (New England Patriots)
By far the most popular backup quarterback in the NFL. For good reason. Garoppolo is a former 2nd round pick of New England. He's spent three seasons learning under Tom Brady. During his two appearances early in the year he looked like he belonged on the field. He's got enough size, a good arm, and a lightning quick release. The poise and calm from inside the pocket are also evident.
See here. No panic. He scans to his left, turns to his next read and fires a pinpoint pass down the seam for a touchdown. That is an NFL throw in every sense of the word. The tricky part isn't whether he fits the system. It's whether the Bears can get him. Odds are Garoppolo will cost quite a bit in a trade this coming off-season.
Mitch Trubisky (North Carolina)
Most currently view him as the best overall quarterback prospect in the 2017 draft class. Mitch Trubisky really did come out of nowhere. He was starting for the first time in his college career this season. Nobody knew his name. Week by week though he started getting more attention. The size, the mobility, the accurate ball placement. Soon Trubisky had the college football world talking. Scouts struggled to find issue with his game.
Be mindful that this kid can run, but this play displays the pocket awareness that pro QBs must have. He feels the rush coming and steps up to avoid it. Then he shuffles to the left and places the ball in a spot down the field where only his receiver could get it. The ball should've been caught. Regardless it was a well-executed play that showcases Trubisky in NFL conditions.
Luke Falk (Washington State)
If the Bears decide to wait until the 2nd or 3rd rounds, then Luke Falk will be the name to watch. Most will say he's a system quarterback. Washington State runs a spread passing attack that exclusively in the shotgun. So Falk doesn't have much experience in the way of playing under center or turning his back to a defense.
Even so his tape shows a passer that reads coverage with the best of them. He can use his eyes to deceive defensive backs and throws some of the most accurate passes in the class.
Here he takes the snap. His eyes scan the field looking for the open man. He shuffles to the left and unloads the ball quickly. Even with pressure in his face he sees the defensive back turned away from the play. The pass sails right over his shoulder into the waiting hands of the receiver. Pinpoint accurate and placement.
There are still three games left in the 2016 season. That's a deceptive amount of time left. Time that could determine whether Dowell Loggains stays in Chicago for another year. If he does, then be sure to watch these names when the off-season begins.
More from NFL Mocks
This article originally appeared on
---
---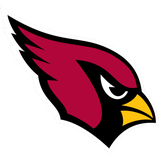 Get more from Arizona Cardinals
Follow your favorites to get information about games, news and more
---