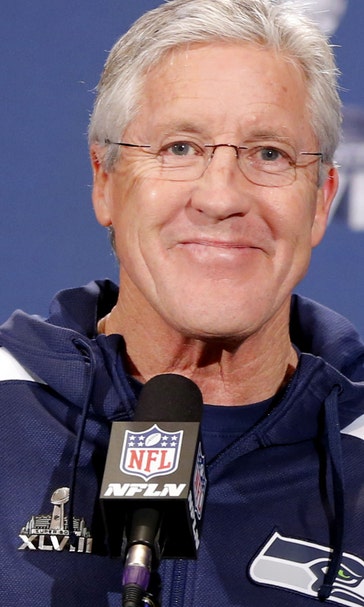 Carroll: NFL should see if medicinal pot can help
January 27, 2014

JERSEY CITY, N.J. (AP) Pete Carroll is in support of the NFL looking further into whether medicinal marijuana could be beneficial for players.
The Seattle Seahawks coach said Monday he supports Commissioner Roger Goodell's message last week that the league could consider medicinal marijuana as a treatment if science proved it could be beneficial for players who have suffered concussions.
Carroll says regardless of the stigmas involved, the medicinal value should be examined, ''because the world of medicine is trying to do the exact same thing and figure it out and they're coming to some conclusions.''
Sunday's Super Bowl matchup between the Seahawks and Broncos features the two states where recreational marijuana use is legal: Washington and Colorado.
---
AP NFL website: www.pro32.ap.org
---
---