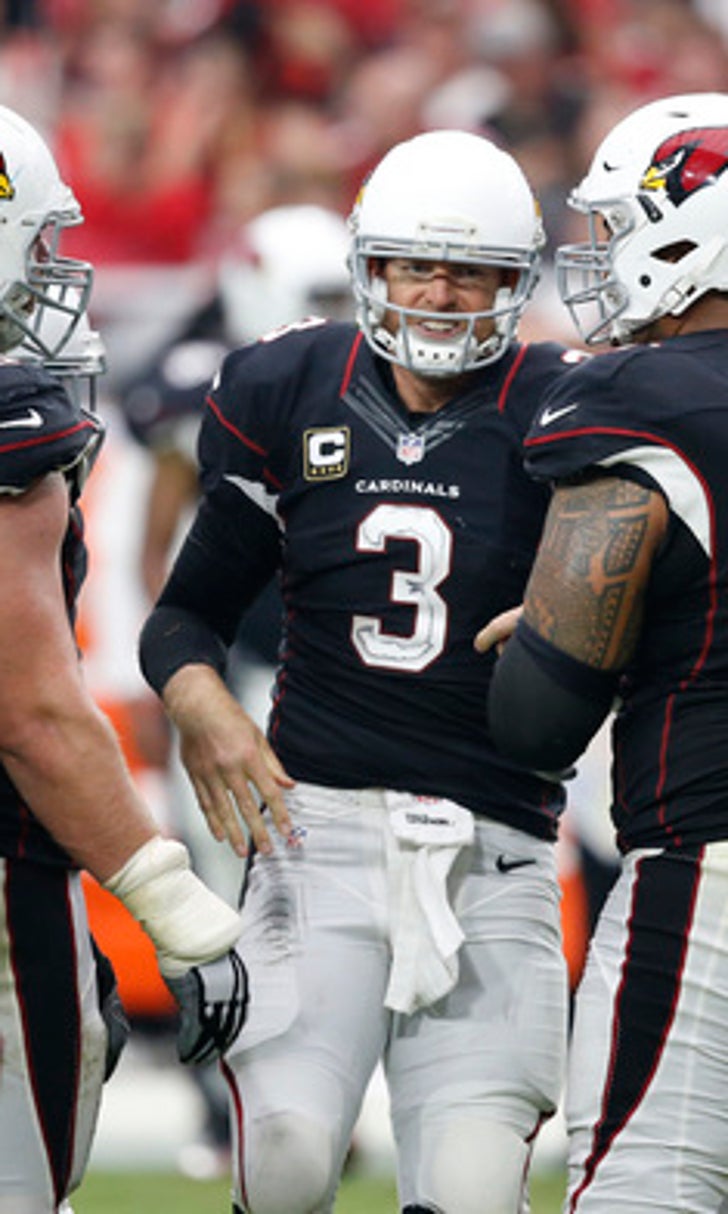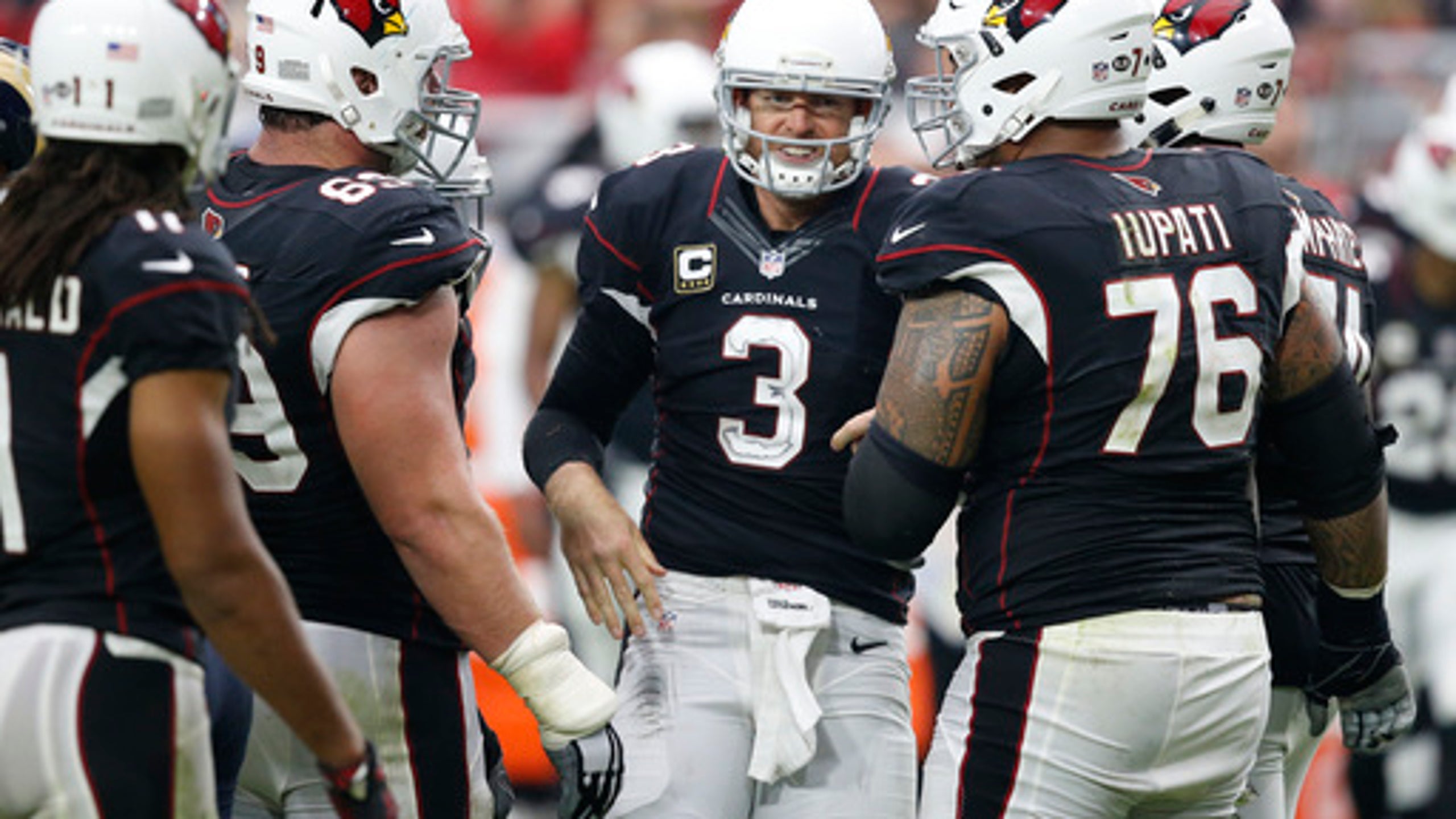 Cardinals QB Palmer returns to practice after concussion
BY foxsports • October 12, 2016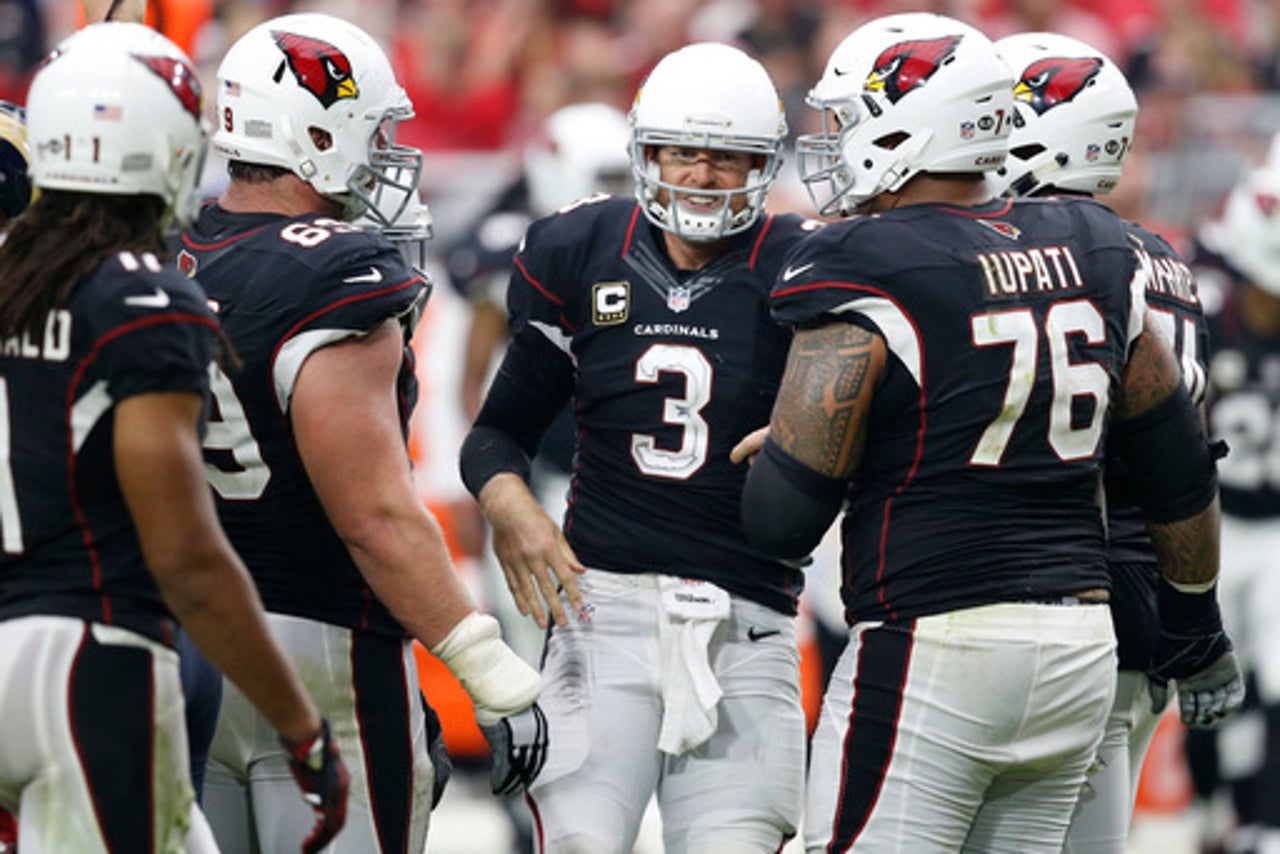 TEMPE, Ariz. (AP) Carson Palmer is practicing again with the Arizona Cardinals after sitting out a game with a concussion and will be back at the controls when the team hosts the New York Jets on Monday night.
''Feel great,'' the 36-year-old quarterback said after the Wednesday workout. ''Good to be back.''
The practice was the first for the Cardinals since their 33-21 road victory over the San Francisco 49ers last Thursday night.
''It's great,'' coach Bruce Arians said of having Palmer back. ''You always want your leader out there and he is the leader.''
Palmer was not limited in practice.
The quarterback said he believed he would have been able to play had the last game not been on a Thursday.
''My wife was definitely freaked out,'' he said, ''but I was ready to play if we had a Sunday game.''
Palmer said it was the first concussion of his 14-year NFL career, then knocked on the wooden podium for luck.
He said the injury ''is part of our reality as football players.''
Palmer said he just followed doctors' orders, treatment that included a specialist from the Barrow Neurological Institute in Phoenix.
''We've got so much help and so much information and so many professionals and everybody's extremely cautious with it,'' he said. ''You just trust in the doctors and what the professionals are telling you and that's how you cope with it.''
Palmer was injured when his head slammed to the turf on a sack by Aaron Donald late in Arizona's 17-13 home loss to the Los Angeles Rams on Oct. 2. He had started 22 consecutive games before missing the 49ers contest.
Backup Drew Stanton was just 11 of 28 for 124 yards against San Francisco but threw two touchdown passes to Larry Fitzgerald and was not intercepted. Most of the Cardinals' offense came from David Johnson, who rushed for 157 yards and two scores, earning the second-year running back NFC offensive player of the week honors.
Arizona lost starting guards Evan Mathis and Mike Iupati with ankle injuries in the game. Mathis was placed on injured reserve. Iupati's injury is a sprain and it's not known when he will return.
''It's a big blow,'' Palmer said. ''Those two guys have - I don't know - 16, 17, 18 years between the two of them. Pro Bowls, two Super Bowls, there's a lot of experience. There's a lot of talent, leadership. ... Those are two of the bigger guys in the NFL, but that's the NFL. You've got to step up and the next guy up has to play.''
John Wetzel and Earl Watford will move into the guard spots. Wetzel, whose career has almost entirely been at tackle, was praised by Arians for his play against San Francisco.
Palmer, like his team, is off to a slow start after a big 2016 season. He has completed 59 percent of his passes (90 of 153) for 1,150 yards and six touchdowns with five interceptions.
After leading the NFL with 408 yards per game last season, the Arizona offense ranks 13th through five games (363 yards per game), even though all of the skill players returned.
The Cardinals (2-3) need a victory to get back to .500.
''I always feel like we're close (to regaining last season's form),'' Palmer said. ''You just continue to practice and you continue to work and hope that what you do on the practice field shows up on Sundays. We're just going to continue to work, and if we have to run the ball for 158 yards or whatever it was (172 yards against San Francisco), we're happy to do that if that's a winning recipe for us. But we're always working on the passing game.''
Notes: The Cardinals re-signed quarterback Zac Dysert to the practice squad. He was promoted to the active roster last week to serve as backup to Stanton but was released early this week. ... Johnson is the only player in the NFL with at least 100 yards from scrimmage in all five games. ... Defensive lineman Josh Mauro (chest) and inside linebacker Kevin Minter (concussion) practiced Wednesday and Arians said he was hopeful Darren Fells (shoulder) would be able to practice Thursday.
---
Online:
AP NFL website: www.pro32.ap.org and www.twitter.com/AP-NFL
---
---