National Football League
National Football League
Browns not ready to commit to Weeden
Published
Jan. 23, 2013 12:00 a.m. ET

Norv Turner will call plays for the Browns' next season. It's not yet certain who will run them.
First-year Browns coach Rob Chudzinski said Wednesday that ''it's premature'' to name Brandon Weeden as Cleveland's starting quarterback in 2013.
At a press conference to introduce Turner, San Diego's former coach as his offensive coordinator, Chudzinski would not commit to Weeden, who had an uneven rookie season after he was drafted in the first round last year. Chudzinski is keeping his options open, which doesn't mean he's opposed to Weeden keeping his job.
But Chudzinski wasn't involved in the process to select Weeden and it only makes sense that he will do his own evaluation before making decisions on any players. Cleveland could opt to sign a quarterback in free agency, draft another one - they pick sixth overall - stick with Weeden or promote backup Colt McCoy.
There's time and Chudzinski intends to use it. He's been too busy hiring his assistants to judge what he's inheriting, which is why he won't pencil Weeden in as the starter.
It's too early to be sure of anything.
''That's premature to say any of that,'' he said. ''Until we all get together, we get the staff set, we get a chance to sit down and talk through personnel and everybody's on the same page with those things. You don't know watching tape necessarily how guys are. Sometimes guys will get out there and they get into the system and maybe it's a better fit. Maybe you see some things that you didn't see from tape, whether its game tape or practice tape so you just never know.''
Weeden won't be handed anything by Cleveland's new regime and Chudzinski, who was hired as Cleveland's sixth coach since 1999 on Jan. 11, isn't rushing into such an important decision. The Browns have opened the season with a new starting quarterback in each of the past five years.
Weeden, who was part of a talented rookie class that included Andrew Luck, Robert Griffin III, Russell Wilson and Super Bowl starter Colin Kaepernick, was equally promising and perplexing in 2012.
The 29-year-old passed for 3,385 yards but completed only 57 percent of his throws in Cleveland's West Coast system. He had 14 touchdowns, 17 interceptions and his 72.6 rating was 29th among the league's 32 starters.
Turner will also coach Cleveland's quarterbacks and is looking forward to working with Weeden, who made 15 starts before missing Cleveland's finale at Pittsburgh with a sprained shoulder. Like Chudzinski, Turner would not offer a strong opinion - positive or negative - on Weeden, but said he's got some intangibles to build upon.
''I look at things where I know he has to improve and needs to get better to do the things we want him to do, but I think he has a lot of the skill set that we're looking for,'' Turner said. ''Again, this is early in terms of an evaluation, but he does have a big arm and he can throw the ball up the field.''
Turner wasn't modest in predicting he can get the most out of Weeden's potential.
''There's a lot of guys that I've been with that I think have had their best seasons while I was coaching them,'' he said.
As far as play-calling duties, Chudzinski was happy to hand them over to Turner, who he said has been ''one of the best play callers in the league for a long time.'' They worked together in San Diego - Chudzinski coached the Chargers tight ends under Turner - and already have a trusting relationship.
Chudzinski said having someone with Turner's vast NFL experience is a huge plus, particularly for a rookie head coach.
''One of the things you want to do as a head coach is recognize the people that are around you and the talents that they have,'' Chudzinski said. ''With Norv here, there's no doubt in my mind he'll do a great job as the play caller. I'll still be involved. The way that we've done this is from a game-planning standpoint and on game day when I was with Norv when we we're in San Diego together is that everybody's really involved through the whole process.''
After he was fired by the Chargers, Turner went on vacation in Hawaii with his wife, Nancy. It was a chance to unwind and plan the next phase of a coaching career spanning nearly four decades.
Turner said Chudzinski made a convincing sales pitch to join the Browns, who had one of the league's youngest rosters last season.
''He really got to me,'' Turner said. ''The youth of the team was extremely exciting to me and it looked like a great opportunity. We share a philosophy in terms of offensive football and the way you play football. You want to be a team that the fans love to watch. You have to be able to score points, you have to be able to make explosive plays, big plays, you have to be a team that plays fast, plays hard, plays physical.''
Turner became familiar with many of Cleveland's players when the Chargers were beaten by the Browns 7-6 in October. It's when he got his first look at running back Trent Richardson, who scored the game's only TD on a 26-yard, tackle-breaking run.
''An impressive, young player,'' Turner said. ''I've been fortunate through most of my stops to be with outstanding running backs, great running backs. Guys who have characteristics like a Trent. I've been fortunate to be able to coach five backs that have led the NFL in rushing. That experience will help me in terms of understanding what we need to do.''
---
---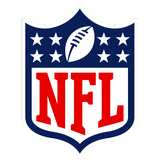 Get more from National Football League
Follow your favorites to get information about games, news and more
---