National Football League
National Football League
Browns hire Chudzinski as new coach
Published
Jan. 10, 2013 12:00 a.m. ET

Rob Chudzinski's first head coaching job will be with the team he loved as a kid.
Chudzinski, who spent the past two seasons as Carolina's offensive coordinator, has been hired by the Browns as their sixth full-time coach since 1999. It's the third stint in Cleveland for Chudzinski, who worked with the Browns previously as an assistant.
The Browns hope the first-time head coach can end years of despair and constant losing, and maybe resurrect a franchise that has made just one trip to the playoffs in the past 14 years.
The team confirmed Chudzinski's hiring with a release Thursday night and said he will be introduced at an 11 a.m. news conference at the team's facility in Berea on Friday.
Chudzinski will be the Browns' 14th coach in team history. He replaces Pat Shurmur, another first-time coach when he was hired, who was fired on Dec. 31 after a 5-11 season. For the past two years, the 44-year-old Chudzinski has worked with talented Panthers quarterback Cam Newton.
When owner Jimmy Haslam embarked on his coaching search last week, he pledged to bring back the ''best person for Cleveland.''
After meeting with at least seven other candidates, Haslam, who bought the Browns this summer, decided along with CEO Joe Banner that Chudzinski, was ready.
Known simply as ''Chud,'' Chudzinski coached tight ends in Cleveland for Butch Davis in 2004, and then came back to the Browns in 2007 and was offensive coordinator for two seasons under Romeo Crennel.
Chudzinski, who was never embarrassed to acknowledge he rooted for the Browns while growing up in Toledo, Ohio, interviewed with the team on Wednesday. He was viewed by many as a longshot for the job, not because he wasn't qualified, but Haslam figured to make a big splash with his first coaching hire.
However, Chudzinski wowed Haslam and Banner during his meeting and the team decided it was time to end their search after nearly 10 days.
It's not yet known whom Chudzinski will bring in as his coordinators. There are reports he may hire former San Diego coach Norv Turner to run his offense.
In his first season in Carolina, Chudzinski turned Newton, the No. 1 overall draft pick, loose and the Panthers set club records for total yards (6,237) and first downs (345). Carolina also scored 48 touchdowns after getting just 17 in the season before Chudzinski arrived. The Panthers jumped from last in the league in total yardage to seventh, the biggest improvement since 1999.
Following the season, Chudzinski interviewed for head coaching jobs with St. Louis, Jacksonville and Tampa Bay before returning to Carolina.
Newton continued to develop in his second season with Chudzinski. The Browns could be counting on him to improve Brandon Weeden after his uneven rookie season.
After his first stint on Cleveland's staff, Chudzinski spent two seasons as San Diego's tight ends coach, working with perennial Pro Bowl standout Antonio Gates.
Taking over the Browns offense in 2007, Chudzinski helped the Browns win 10 games - the most since their expansion rebirth in 1999 - and had four players make the Pro Bowl.
However, in 2008, the Browns struggled on offense and a six-game losing streak led to a 4-12 finish and Crennel's firing. The Browns finished 31st in offense that year.
Chudzinski went back to the Chargers for two more seasons before he was hired in Carolina.
On Thursday, former Arizona coach Ken Whisenhunt was brought to Cleveland for a second interview and he appeared to be the frontrunner. The Browns were also expected to meet again with Cincinnati defensive coordinator Mike Zimmer and interview Indianapolis offensive coordinator Bruce Arians.
But in the end, the Browns decided to go with Chudzinski, who has no head coaching experience but is regarded as one of the league's brightest up-and-coming coaches.
The hiring won't cause Cleveland fans to dance in the streets, but it is in keeping with Banner's past of hiring a coach without a meaty resume.
When he was in Philadelphia's front office, Banner went outside the box and hired relatively unknown Andy Reid, who spent 14 seasons with the Eagles before he was fired after this season.
The Browns can only hope it goes as well with Chudzinski.
---
---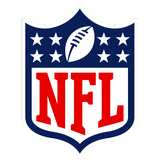 Get more from National Football League
Follow your favorites to get information about games, news and more
---