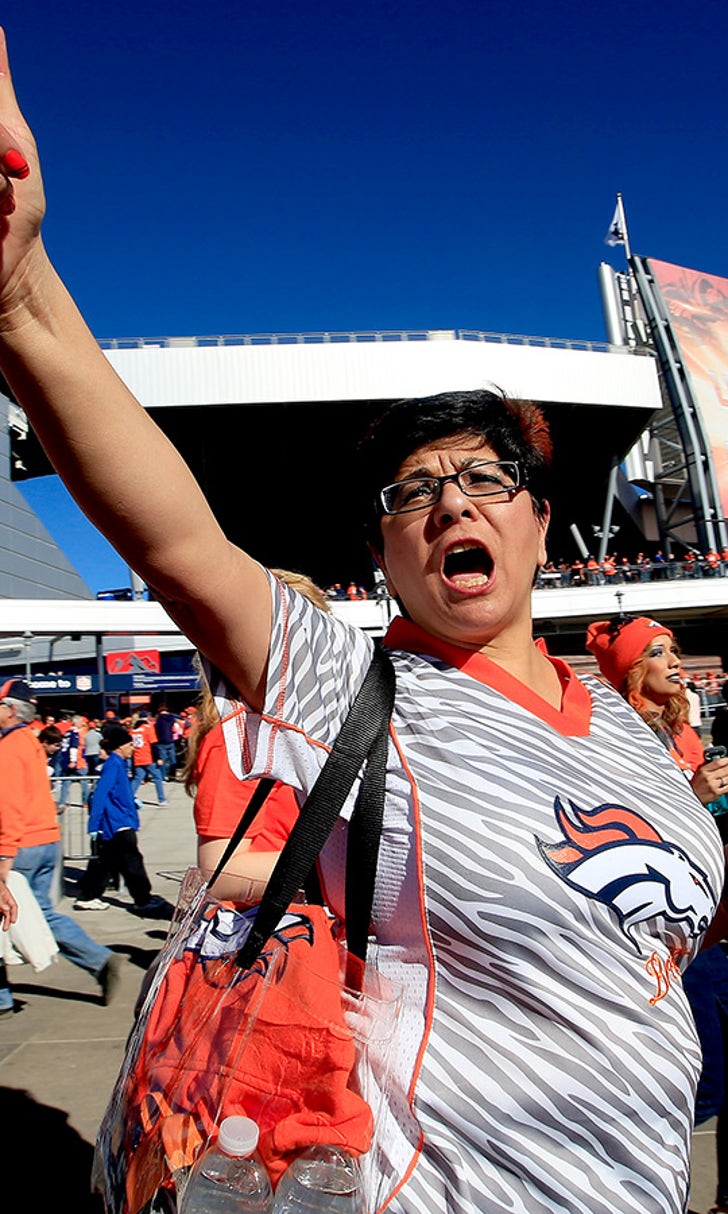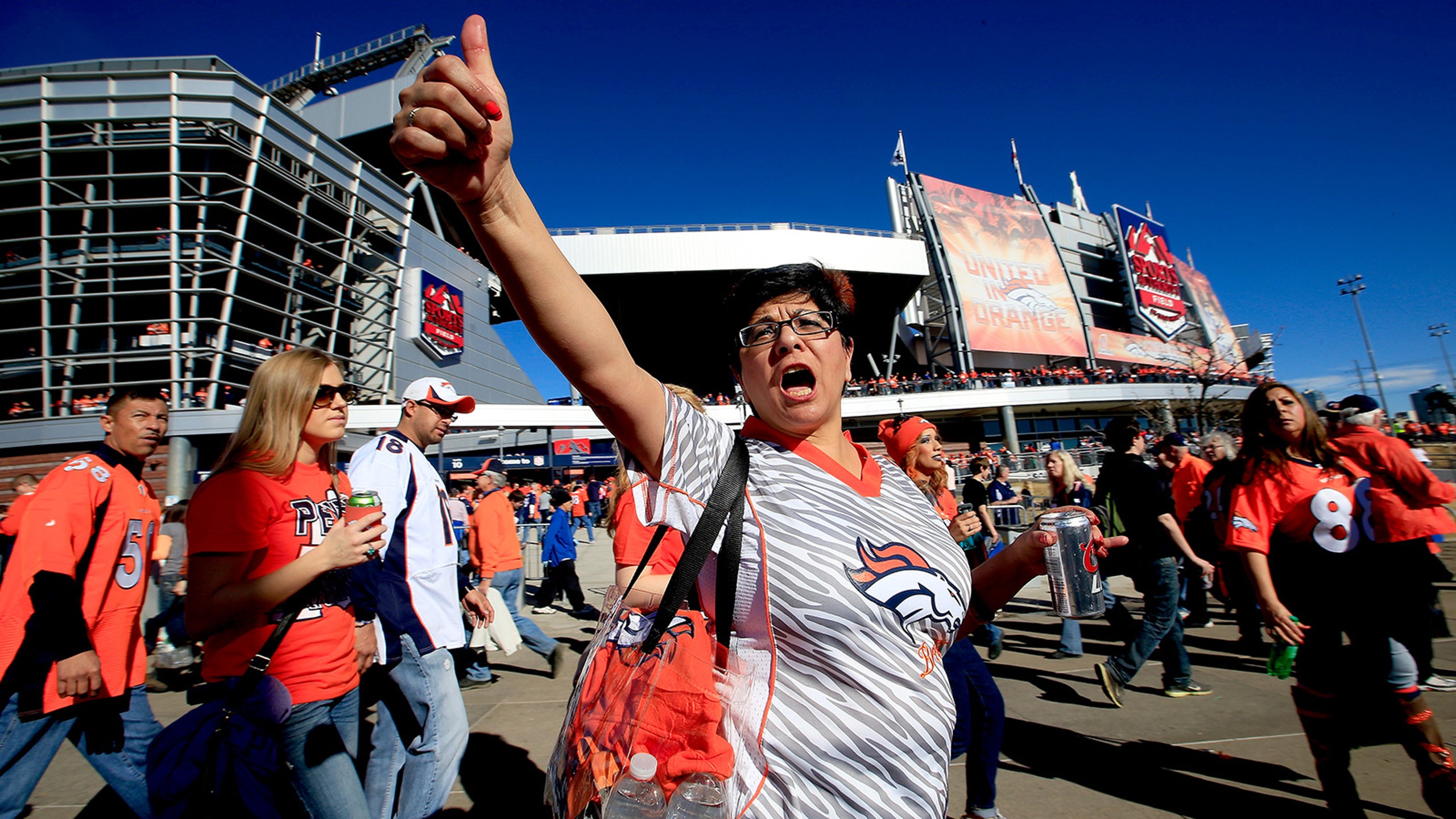 Broncos fans are more than up to the 12th Man challenge
BY foxsports • January 28, 2014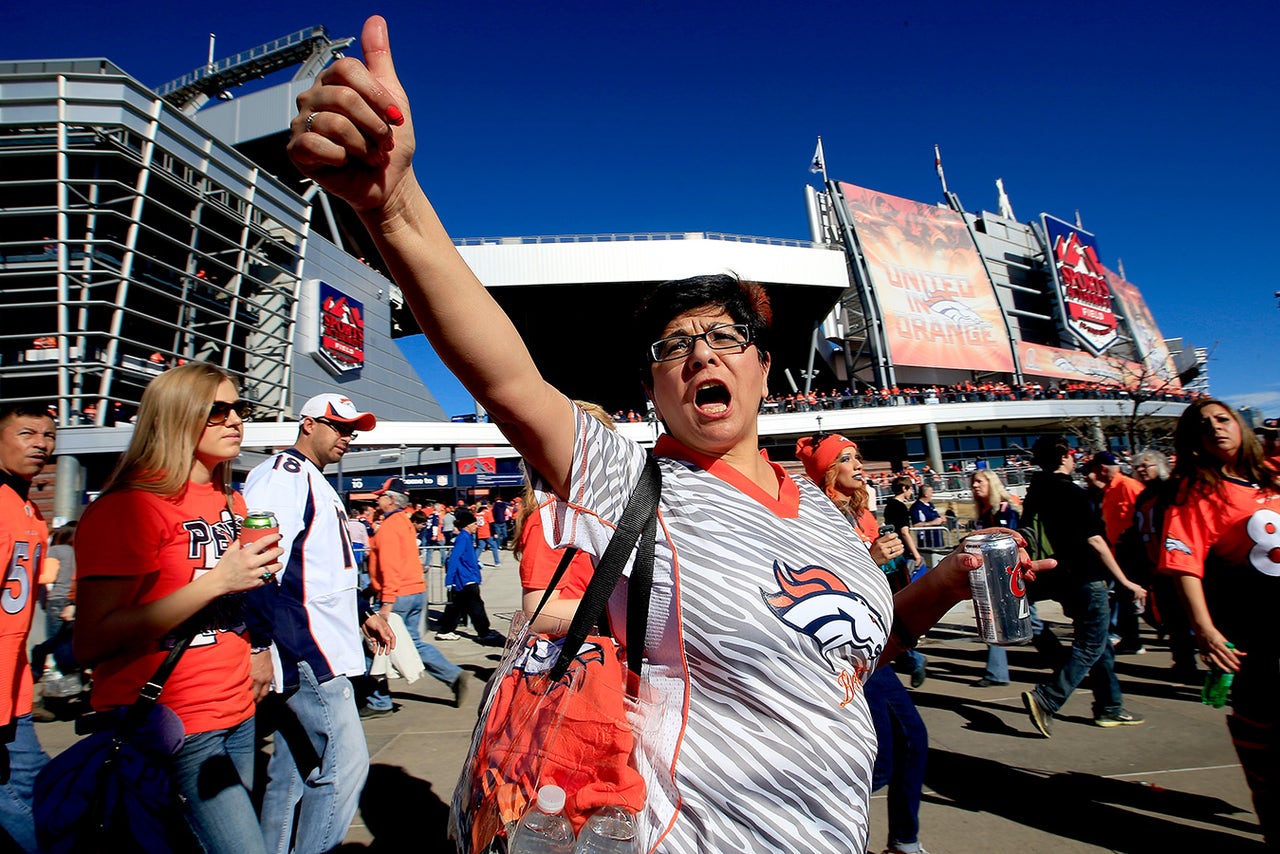 THORNTON, Colo. -- Welcome to an orange and blue state of mind.
The state is not confined to Denver or even the state of Colorado. It extends throughout a region.
This is Broncos Country.
As the Denver Broncos prepare for Super Bowl XVLIII, their rabid fan base gets set to join them in New Jersey. Broncos fans from all over the country have waited 15 years for this moment.
"It means a collective area not confined to the Rocky Mountains, but everywhere, of fans young and old who have the common bond of being Broncos fans," said Chuck Hickey, who has been a Broncos fan for nearly 40 years. "It means you can be in a bar or at the stadium and something magical happens and you are hugging and high-fiving complete strangers, because of that common bond."
Denver fans have seen a lot from their Broncos. They have seen four bad Super Bowl losses. There were two Super Bowl titles with Mike Shanahan, John Elway, Terrell Davis and Shannon Sharpe. There were rebuilding years with the likes of Brian Griese, Jay Cutler and Jake Plummer. They witnessed the crazy season of Tim Tebow. Now they are watching the greatness that is Peyton Manning.
"(Broncos Country) is walking down the street united in orange and giving a head nod or a fist bump to another fan you might not even know," a lifetime Broncos fan, Rory Hynes, said.
The Broncos are not only up for a challenge against the Seattle Seahawks on the field. The fans of both teams are football-crazed and Seattle's 12th man is known for how loud they can be.
Broncos fans see themselves as just as loud and an even better and bigger fan base.
"The Broncos' fan base -- the core 'Bronco-maniacs' -- are far and away a bigger entity than Seattle's 12th man mostly because they have enjoyed far more success than the fans in Seattle," Drew Litton, who was a sports editorial cartoonist for the Rocky Mountain News from 1982-2009, said. "They've been around longer and I think they are more rabid than Seahawks fans, despite the fact that Mile High isn't as loud. It wasn't designed to be that way."
Litton, who published a book of cartoons on the career of Elway in 2004, which sold more than 20,000 copies, thinks like a lot Broncos fans: it is all about tradition.
The Broncos have been an institution in Denver for 53 years. The old Mile High Stadium and now Sports Authority Field have been sold out for 44 straight seasons.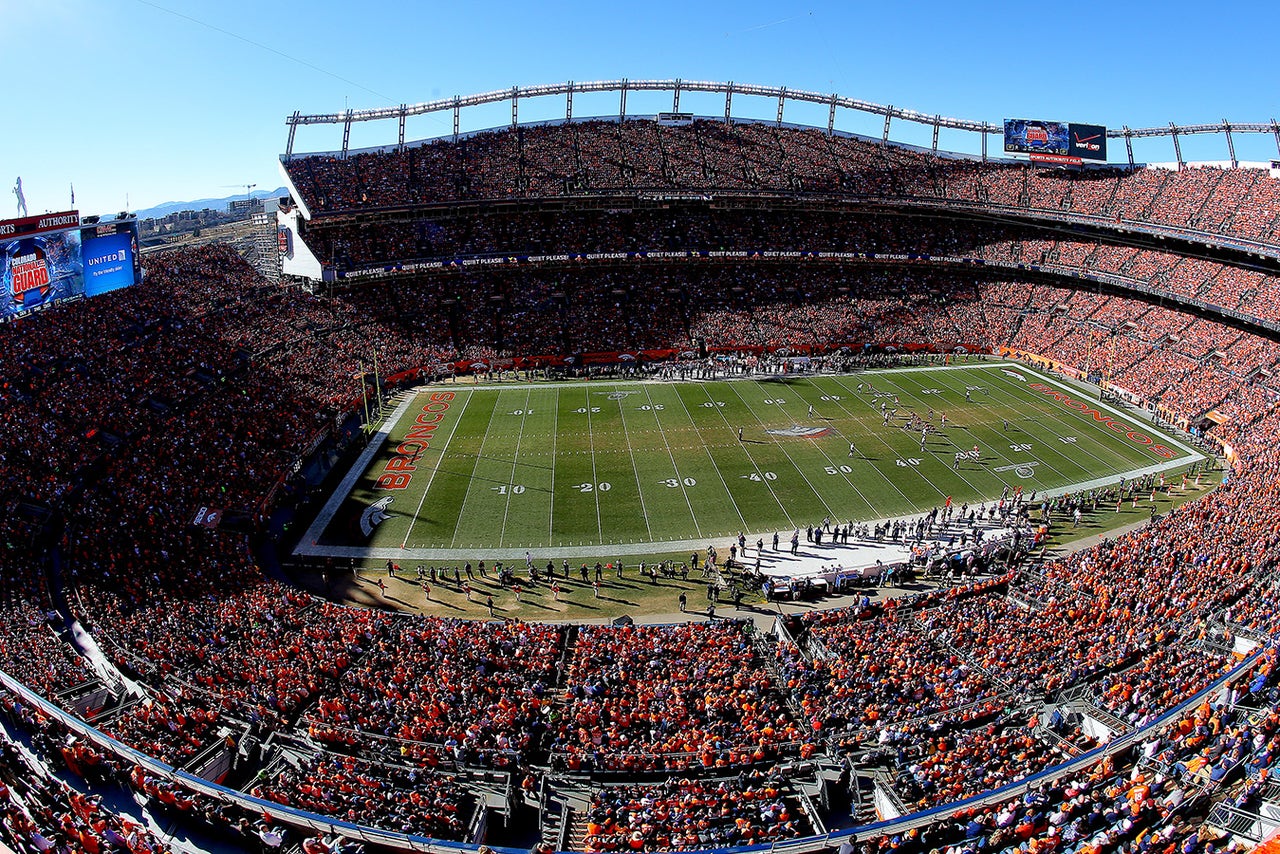 Do you want Broncos season tickets? Good luck with that.

"My dad took me to my first game in 1974, Broncos vs. Steelers, it went to OT," Julie Thomas, whose family has had season tickets since 1965, said. "After that game I couldn't wait for my next trip to Mile High Stadium and begged my dad to take me week after week ... Those are some of my favorite childhood memories."
According to DenverBroncos.com, the waiting list for season tickets is more than 40,000 names and the current wait is estimated at 10-15 years.
A lot of the non-stop and long-standing fandom comes from the the stability of the franchise and that starts at the top with owner Pat Bowlen.
"One of the most important factors is that we, as Broncos fans, know we have one of the best owners in professional sports," Daniel May, 24, a natural gas engineer at Xcel Energy, said. "Pat Bowlen is not only committed to winning but he will make the necessary changes to keep the Broncos on track."
May has been on the waiting list for season tickets for the past couple years and said he will buy whenever his name comes up. He also thinks the fans of the Broncos rival that of the Seahawks.
"We may not have the Guinness Book of World Record as the loudest stadium or (have) the stadium design that helps make that possible on our side, but true Broncos fans are die-hards," he said.
And the die-hard fans are ready to experience something they have not had in 15 years -- a run at the Super Bowl title. Getting to the Super Bowl will not be enough, they want a win. And that confidence comes from having Manning under center.
"Manning -- and winning -- has Bronco fan excited again," Sam Adams, a Broncos beat writer at the Denver Post from 1993-94 and at the Rocky Mountain News in 1996 and 1999, said. "But I think a lot, not all, but a lot of credit should be given to (John) Elway.
"He has brought stability and credibility back to the Broncos organization. And when he recruited Manning to Denver, he made the Broncos a Super Bowl contender again."
Bowlen, Elway and Manning are the trio that the fans trust and are impressed with for getting the Broncos back to glory. The love affair with the Broncos didn't start with Manning and even preceded Bowlen and Elway.
"I knew one Broncos fan who cut up a piece of turf at Mile High Stadium after they beat the Raiders in the AFC Championship in 1977," Litton said. "He keeps it on the mantle in his living room. Seahawks fans don't do stuff like that."
That AFC title game was the first for the Broncos and their first trip to the Super Bowl. That game invented the idea of the Orange Crush, which was the nickname of the dominant defense on that 1977 team. Now, the Broncos are heading to their seventh Super Bowl looking for their third Lombardi Trophy.
"I think MetLife stadium will be bright orange on February 2," Mark Fabiano, who calls himself a fan since birth, said.
Whether it is the early days of the Orange Crush or what has now morphed into Broncos Country, the fan base never quits on the Broncos. It is about tradition, winning and most of all -- the orange and the blue.
You can follow Chris Schmaedeke on Twitter right here.
---
---