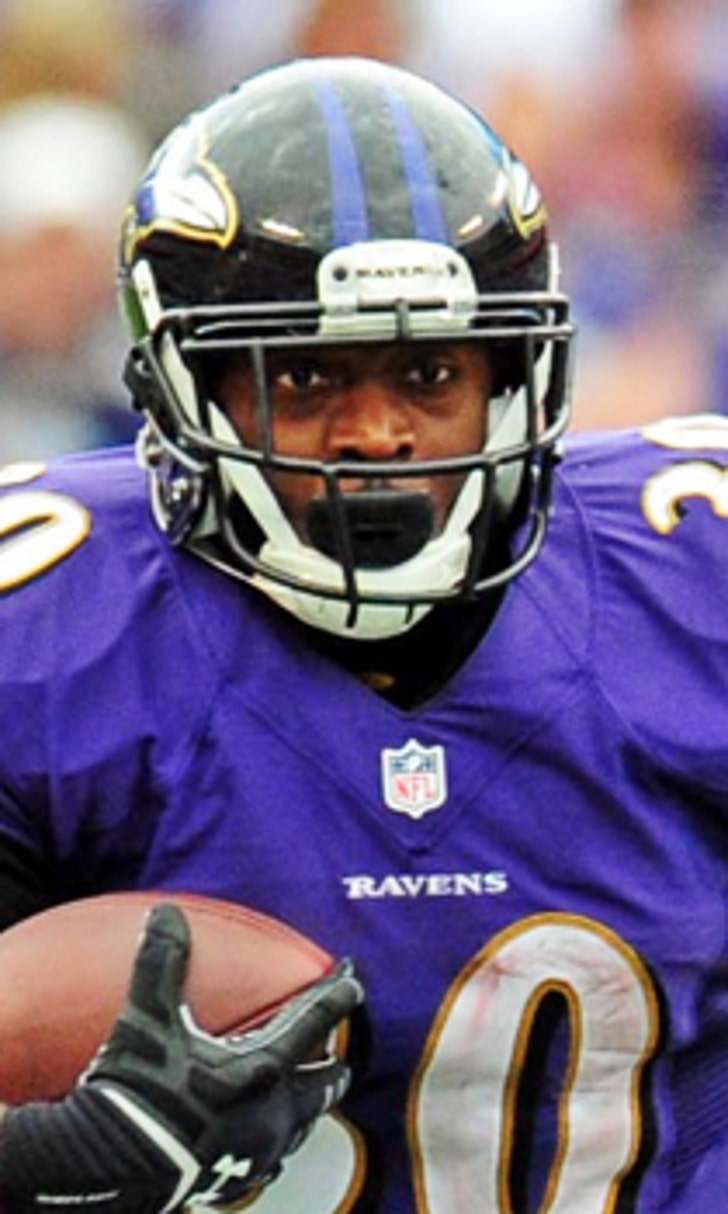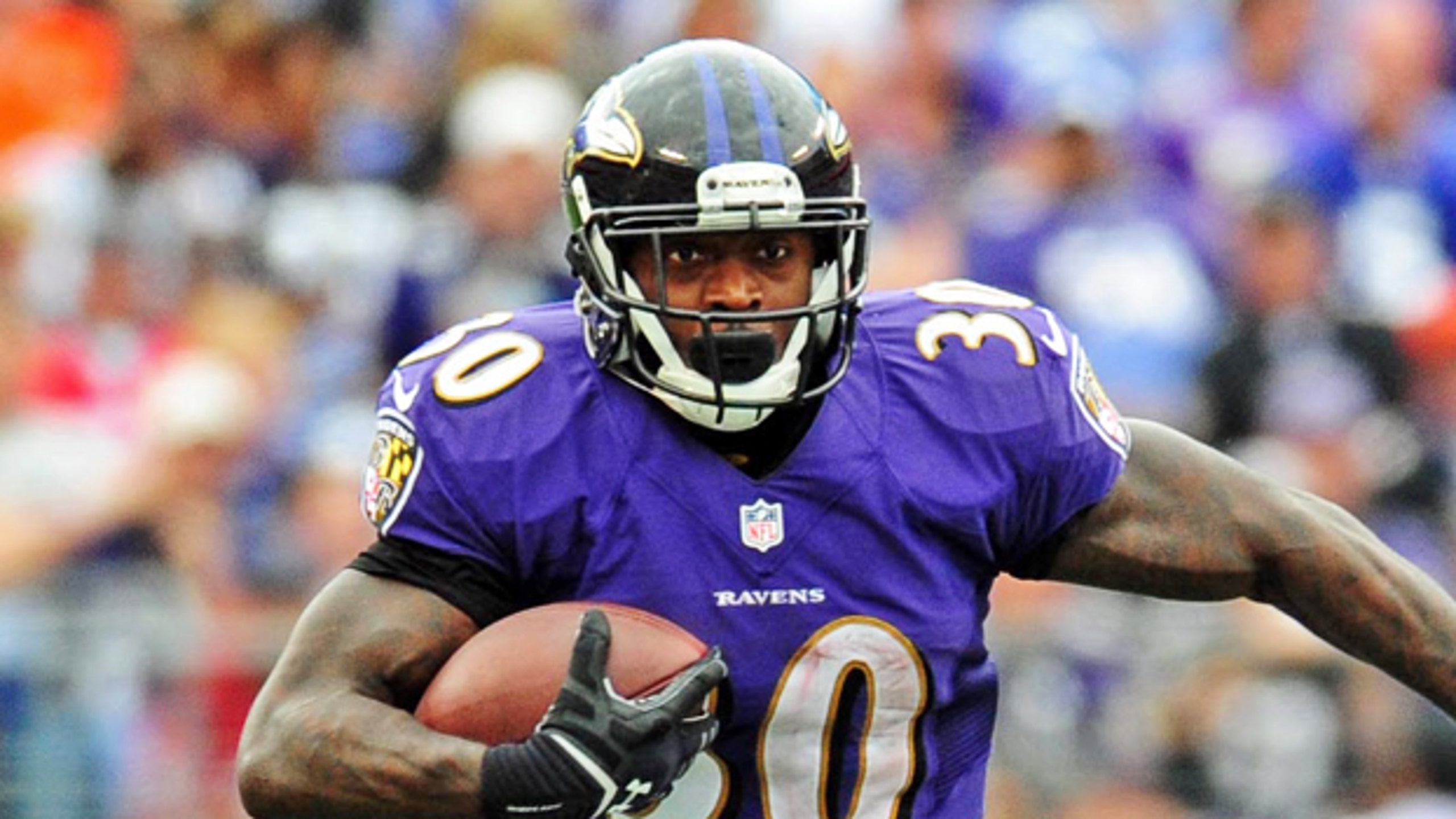 Bernard Pierce, Ravens running game poised for breakout against Bills
BY foxsports • September 28, 2013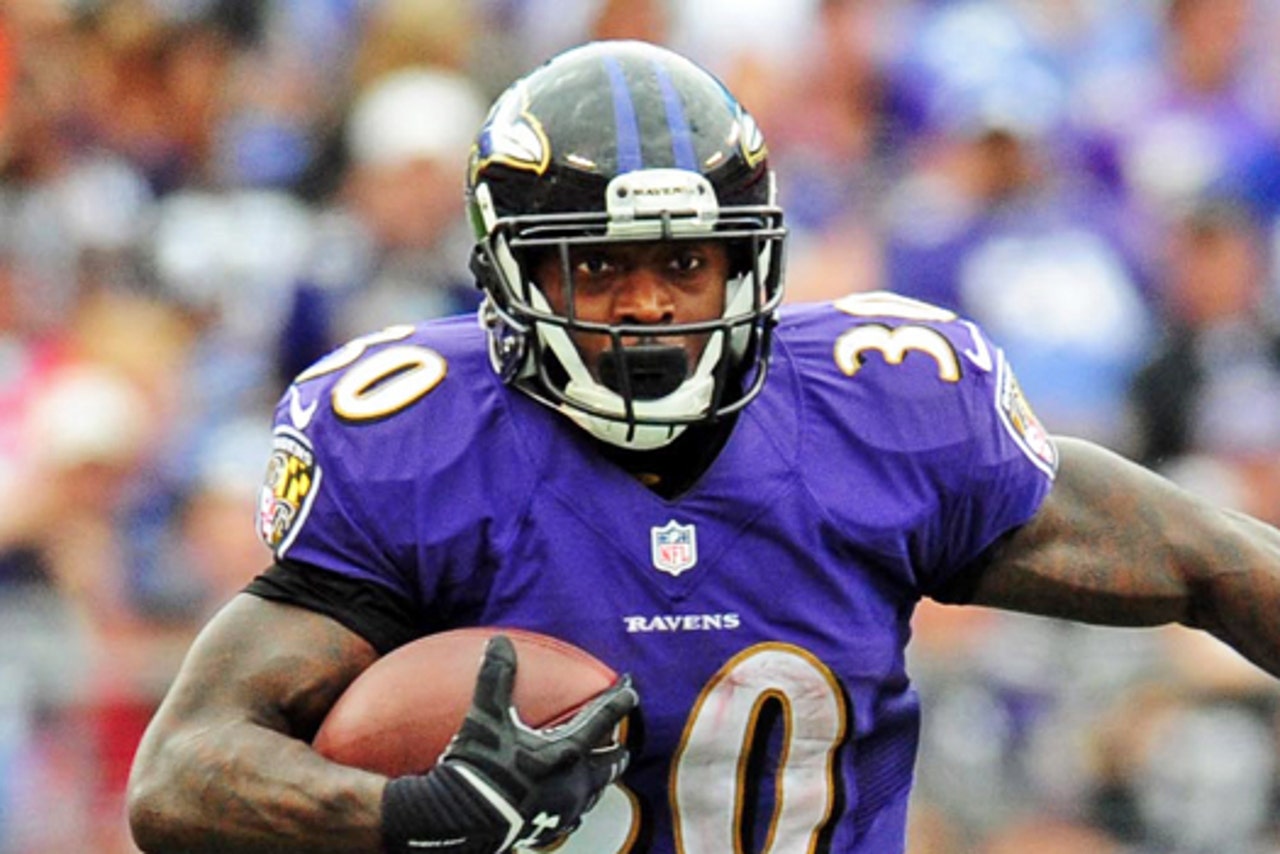 Bernard Pierce might have started for the first time in his NFL career last Sunday against the Houston Texans, but getting more carries isn't a priority for the second-year running back.
"I just want to run," Pierce told FOXSports.com in a telephone interview. "It doesn't matter what my workload is or what I have to do. As long as I can contribute to help the team win, that's all I can do."
Reminders of selfless play trickle from veteran running back Ray Rice, who has mentored Pierce. Rice handled nearly two-thirds of all the carries in 2012. Pierce continues to credit Rice for his development and helping him make the leap from wide-eyed rookie to consummate pro.
"He's taught me how to eat better, take care of my body and how to prepare mentally for [the length] of the season," he said. "I just try to stay in shape and I want my body to keep up with the workload."
Pierce broke out in the latter part of last season and made a big impact in the Ravens' run to the Super Bowl, averaging 5.2 yards a carry in postseason play. At the time, a lot was made at the effect Jim Caldwell's presence had on Pierce. Caldwell, who replaced Cam Cameron as offensive coordinator midway through the season, sparked the unit in what was later described by Cameron as a "brilliant move."
Pierce has warmed up to Caldwell and the two share a unique bond.
"Jim is a real down- to-earth coach and he's definitely a good person altogether," Pierce quipped. "Me and Jim have an open-door relationship like if I have any questions about anything, I just go to him to talk. So, I look to him as not just a coach but a friend as well."
The Ravens have struggled to run the ball out of the gate in 2013, ranking 25th in the NFL and averaging just 77.3 yards a game. They won't abandon their style of play just because they haven't had success early. Running the ball is a big part of head coach John Harbaugh's philosophy and he has complete faith in the people who are on the Ravens' roster to get the job done.
"Our run game is not where it needs to be," Harbaugh said this week via the Carroll County Times. "We're going to work on that. We have been working on it. We'll continue to do so, and we need to make that important."
As Rice is questionable to return from a hip injury sustained in Week 2, the Ravens will look to take advantage of a Bills' defensive front that could be missing some key players.
After the season-ending injury to Bills defensive end Alex Carrington, they'll look to replace his production with Alan Branch and Corbin Bryant. Mario Williams and Marcell Dareus also appeared on the injury report this week. A steady dose of the run could spell trouble for Buffalo's defense and take a rowdy home crowd out of the game.
Although the makeup of the team is completely different from the championship squad, Pierce believes this year's team can make some noise. Pierce steered clear of making any bold proclamations, though he did hint this team is far from a finished product.
"We have a lot of young talent on the team and we have a lot of vets who know how to handle certain situations," he said. "I think that we're capable of [making a run] towards the end of the season, but also it's early in the season so we still have time to grow."
---
---