National Football League
National Football League
Arians promises disciplined, physical, fast team
Published
Jan. 18, 2013 11:55 p.m. ET

After nearly 38 years in the business, at age 60, Bruce Arians finally is an NFL head coach.
And he's made it clear that he's ready to run with it.
Arians was introduced as head coach of the Arizona Cardinals on Friday, promising to build a team that's ''smart, disciplined, fast and physical - accountable, no excuses.''
The man who went 9-3 as interim coach in Indianapolis after Chuck Pagano left to be treated for leukemia choked up when he talked about his family, saying of his wife ''this is our 15th move.''
And Arians moved quickly, saying he wants a staff assembled by Sunday. He parted ways with popular Cardinals defensive coordinator Ray Horton, who in a matter of hours was named to the same position in Cleveland.
Arians will call the offensive plays himself, although he will bring in someone with the title of offensive coordinator.
He said he proved to himself last year that he can be a successful head coach.
''And it was fun,'' Arians said. ''I got a taste of the blood.''
His offense, he said, will be as aggressive as he is. He believes that teams can turn their fortunes around in a hurry.
''I'm a straight shooter,'' Arians said. ''I don't come home with any bullets left in the gun. I think players respect honest and discipline, and we're going to work hard. They're going to be accountable, not to me, to each other. It's not my football team. Our players will decide how good they are. It's their football team. If they want to win, we'll win. I'll show them the way. I'm no magic man. I've never tried to be.
''I'll give them the plan, execute the plan with passion and energy and Cardinals will be Cardinals - disciplined, fast, physical football.''
He wouldn't confirm reports that Todd Bowles, still under contract with the Philadelphia Eagles, would be his defensive coordinator in Arizona, but he certainly spoke highly of him.
''Obviously, he's very dear to me,'' Arians said. ''He was one of my captains at Temple (where Arians was head coach for five years). He's got a bunch of Super Bowl rings as a player and he's a hell of a football coach. That's all I can say.''
Arians' long history in the sport - he coached for Bear Bryant, for heaven's sake - has made him appreciate finally getting a head coaching job, although his stint in place of Pagano taught him once and for all ''that I can do it.''
''I didn't know if it would ever happen, and I was fine without it,'' he said. ''It's been just a great journey, the relationships I've built over the years.''
Pagano said the Cardinals are getting ''a great coach but a better man.''
Arians famously left the light on in Pagano's office while the coach battled leukemia, and said he wept in his car when Pagano returned to work on Christmas Eve and, when he went home for the night, turned the light out.
''What he did in my absence was truly remarkable. I am forever in debt to Bruce,'' Pagano said. ''He is and always will be a great friend and I wish him nothing but the best as he begins this new chapter in his life.''
Cardinals President Michael Bidwill said he spoke with ''close to 10 candidates,'' a group that included Horton.
But Bidwill said he knew halfway through dinner with Arians on Wednesday night that this was the right man for the job.
''He does have a different vibe,'' Bidwill said. ''... I had heard so many great things about him. The million-dollar question here is can a guy go from coordinator to head coach. I think he answered it in Indianapolis. Then I got a chance to visit with him and get to know him. There was just no question that he's going to be a great head coach and I'm looking forward to working with him.''
Arians has emphasized the importance of building a close working relationship with his quarterback, a group that for him included a young Peyton Manning, Ben Roethlisberger ("my other son,'' Arians said) and last year Andrew Luck.
In Arizona, the search will be on for a quarterback, be it someone already on the roster, such as Kevin Kolb, or a person Arians repeatedly refers to as ''behind Door No. 2.''
The Cardinals ranked last in the NFL in offense. Kolb was 4-2 as a starter but went down in Week 6 with a season-ending rib injury. Three other quarterbacks started as Arizona lost 10 of 11 to finish 5-11.
If Kolb returns, he probably will have to rework his contract that's due to give him $9 million, plus a $2 million roster bonus, in the coming year.
''I've seen Kevin. He can spin it,'' Arians said. ''He's had his moments, and he's had some not-so-good moments, but he's also had the crap knocked out of him a few times.''
Such as being sacked 17 times over two consecutive games.
''That's one thing I know is he's tough,'' Arians said. ''He's proven that he's tough and that's a huge part of grit.''
Arians thanked the Rooney family for his eight years in Pittsburgh, a tenure during which he won two Super Bowl rings, the last one in the Steelers' win over Arizona in 2009.
''A short time ago, this organization was 37 seconds away from the Super Bowl trophy,'' Arians said. ''I just happened to be calling plays on the other side, got real lucky, too. That's the excitement that we want to bring back. That's our goal and our only goal.''
When he parted ways with the Steelers after the 2011 season, he was supposedly in retirement. That lasted for about a week, until Pagano called, clearing the way for a remarkable season that paved the way for Arians' journey to the desert.
''I'm a lifer,'' Arians said. ''I embrace this challenge. I can't wait to get started. We're going to have a great coaching staff, and we're going to have a great team.''
-----
Online: http://pro32.ap.org/poll and http://twitter.com/AP-NFL
-----
Follow Bob Baum at www.twitter.com/Thebaumerphx
---
---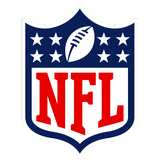 Get more from National Football League
Follow your favorites to get information about games, news and more
---