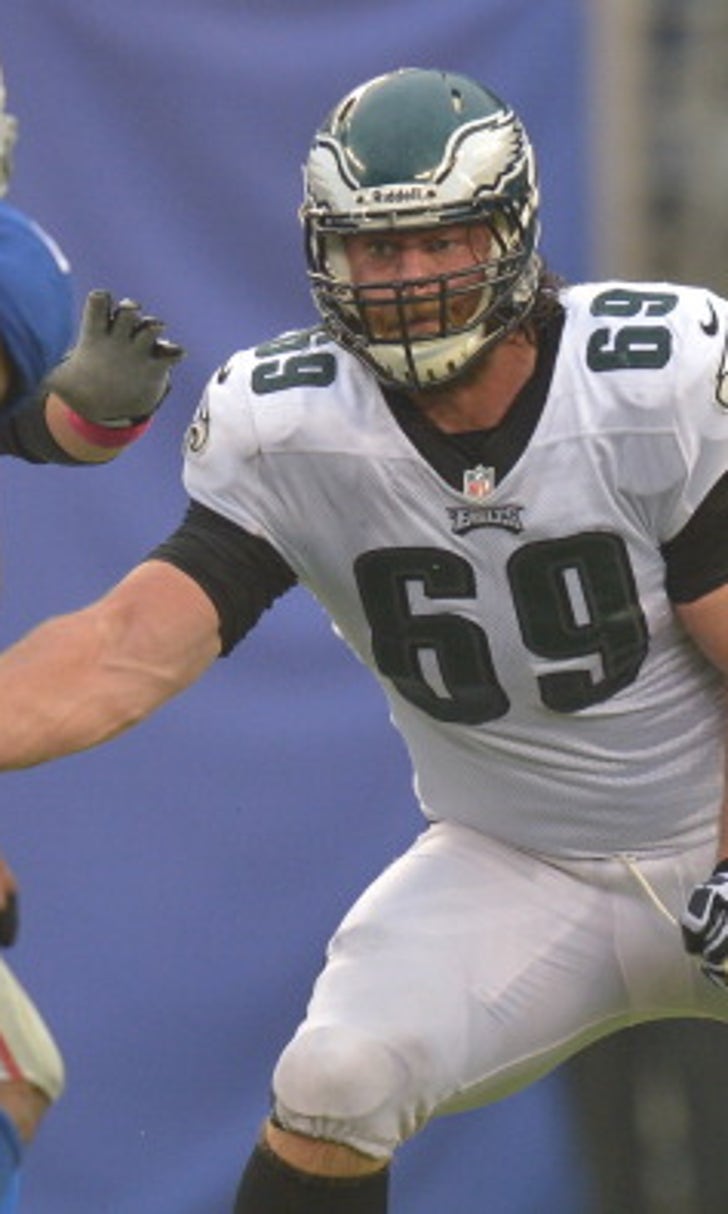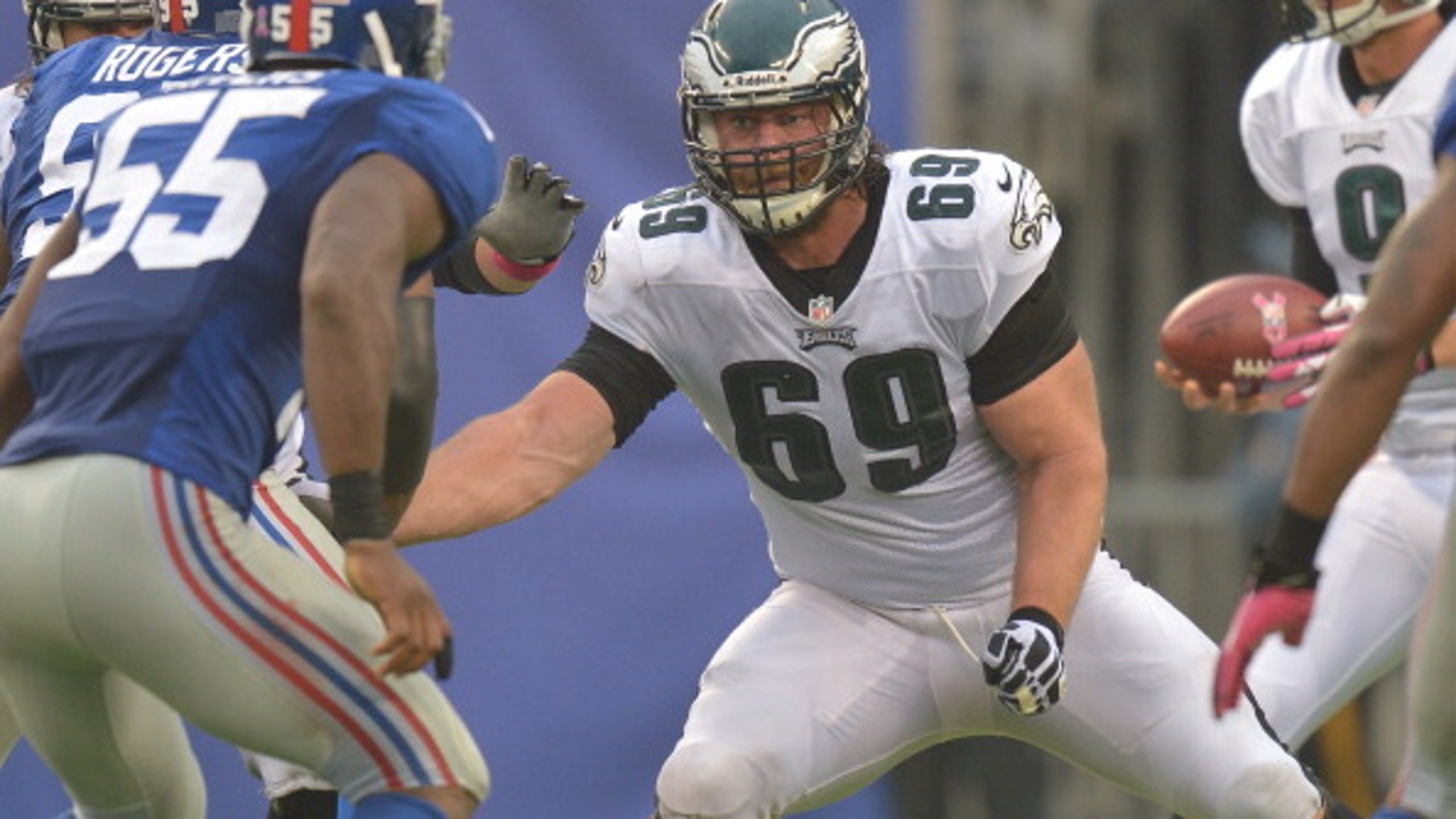 Are the Dolphins pursuing free agent Evan Mathis?
BY foxsports • June 12, 2015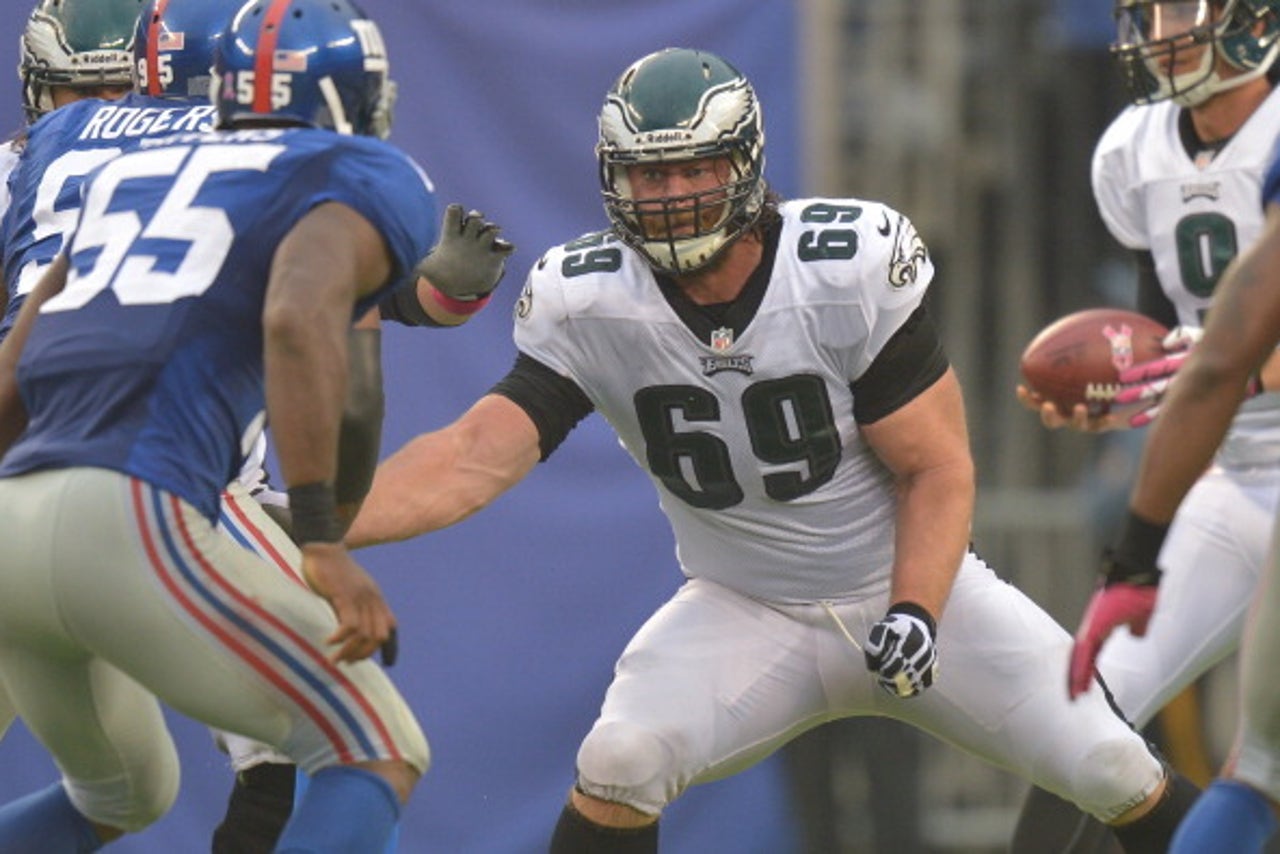 By Jake Mendel
He was the top graded guard from 2011-2013 (Profootball Focus).
He was the second best rated guard last season, even though he only played nine games.
He is a two-time Probowler.
Evan Mathis was cut for by the Eagles after he refused to come to training camp. He wanted a pay raise, even though he was already schedule to make $5.5 million this year. Mathis is in a tough spot, he is getting up there in age (33), but is still looking for one more "big" payday.
The Dolphins currently have three guys fighting for the two guard spots, two of which have never played a snap in the NFL. According to Overthecap.com, the Dolphins have about $11 million left in cap space (before C.J. Mosley signing). Are they interested in signing the elite guard?
The simple answer is no. There have been rumors of Mathis being traded or cut over the last two years. A year ago the Dolphins did try to make a trade for the guard, but it fell through. Of late, there have been no links between Mathis and the Dolphins.
"It kind of fell through based on what the team did in the draft, but right now it doesn't appear the Dolphins are a strong possibility," Drew Rosenhaus (Mathis' agent) said. "We've never really gotten close on a trade with the Dolphins."
Coach Chip Kelly said during the draft that "we've never had an offer" for Mathis in the two years he's been available. This report came out two months after the Miami Herald "learned" that the Dolphins were trying to trade for Mathis. The Dolphins denied this report.
Since he isn't on the Dolphins, we are going to assume that there were barely any talk about trading for Mathis. Otherwise a deal would have been made, specifically because the Eagles would have liked to get something for Mathis and not just cut him.
From what we know, I don't think the Dolphins will go after the guard. There are four or five teams in need of a guard that will most likely get into a bidding war for him. If the Dolphins didn't want to pay his $5.5 million contract, they won't want to get into a bidding war or want to pay him long term.
The Dolphins have a huge issue at guard, but Mathis isn't the likely answer. Other teams will likely throw a lot of money at Mathis, something Miami may not be able to do.
More from cover32:
---
---