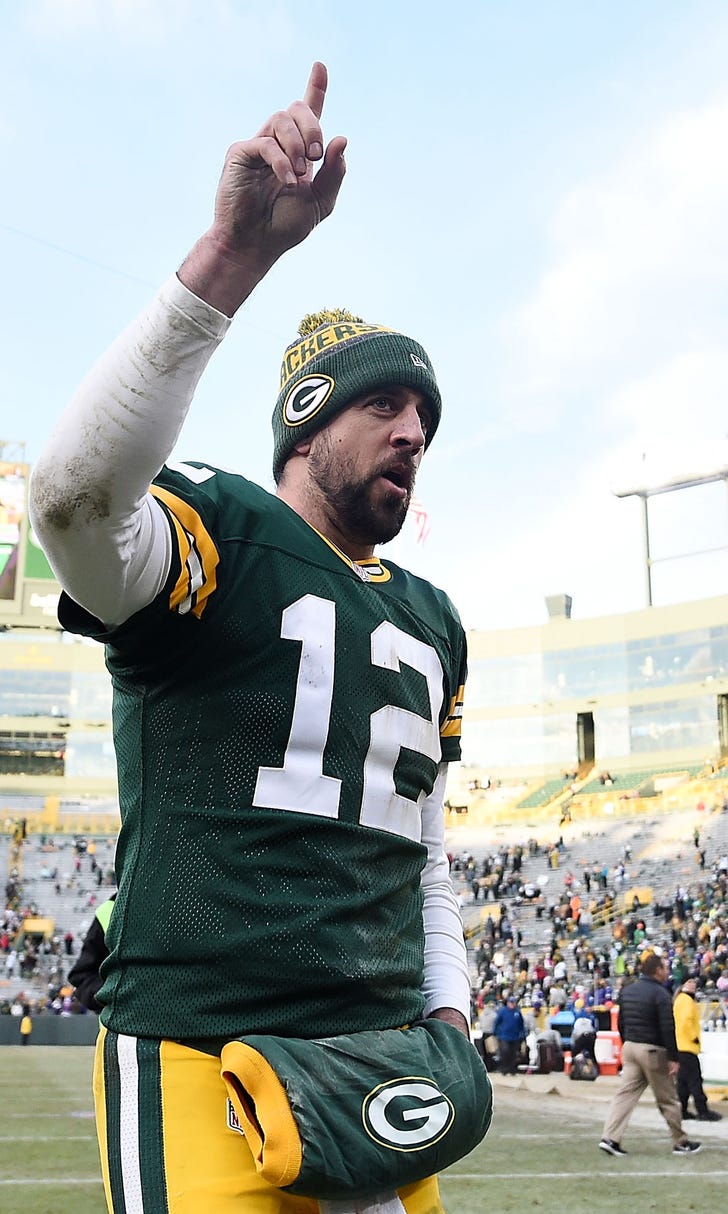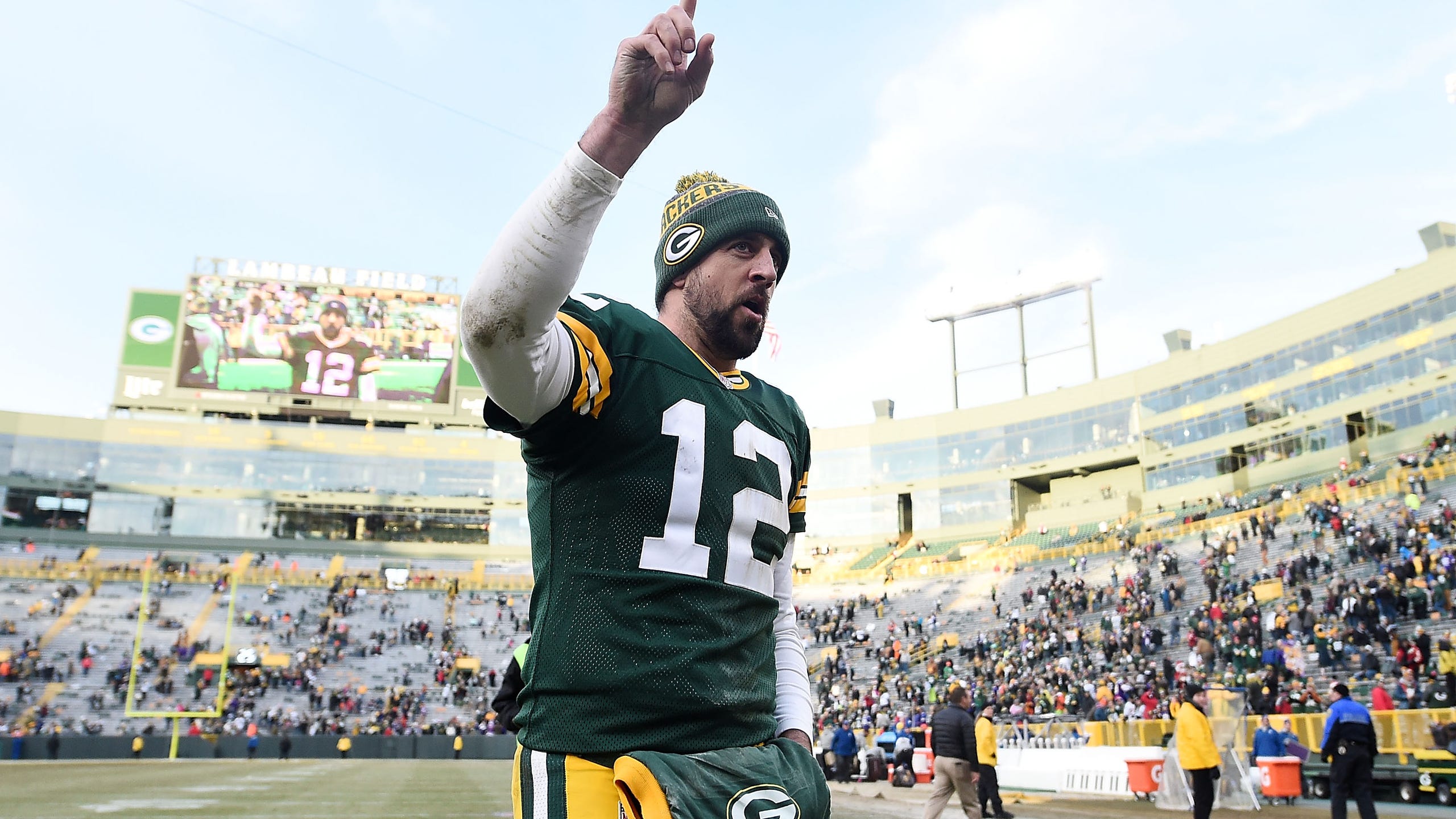 Aaron Rodgers is the best player in the NFL, and there's no doubt about it
BY Chris Chase • December 24, 2016
"You just feel like it just takes one. We get one under our belts, things might start rolling for us and we can run the table."  -- Aaron Rodgers, after the Green Bay Packers lost 42-24 to the Washington Redskins on Sunday Night Football, the team's fourth straight loss and one that dropped them to 4-6 on the season.


Looking back, there were sign that the Rodgerssaiance was starting before the win streak. He was putting up good numbers and, while they were viewed as disappointments at the time, one-score losses to the Falcons and Colts are no great shame. But since it wasn't translating into results, the numbers were viewed as superficial. What we all should have seen was that while the Packers were sinking in the NFC North, the only reason they hadn't had a full-fledged implosion was because Rodgers was the only thing working on a broken team. Even though quarterback wins are the most overrated statistic in football, a sport where almost every statistic is overrated, it's hard to see that in the moment when a Super Bowl contender is slowly falling out of contention, particularly when it's one of the most consistent franchises in the NFL looking for an eighth-straight playoff bid.

Now that Green Bay is winning though, the still-overvalued quarterback wins stat is the sign of Rodgers' resurgence. Suddenly, those numbers that looked good in defeat now look MVP-like in victory:

Aaron Rodgers, last six games (16-game pace)

14 touchdowns, 0 interceptions (37 TDs, 0 INT)

Aaron Rodgers, last 10 games (16-game pace)

26 touchdowns, 3 interceptions (42 TDs, 5 INT)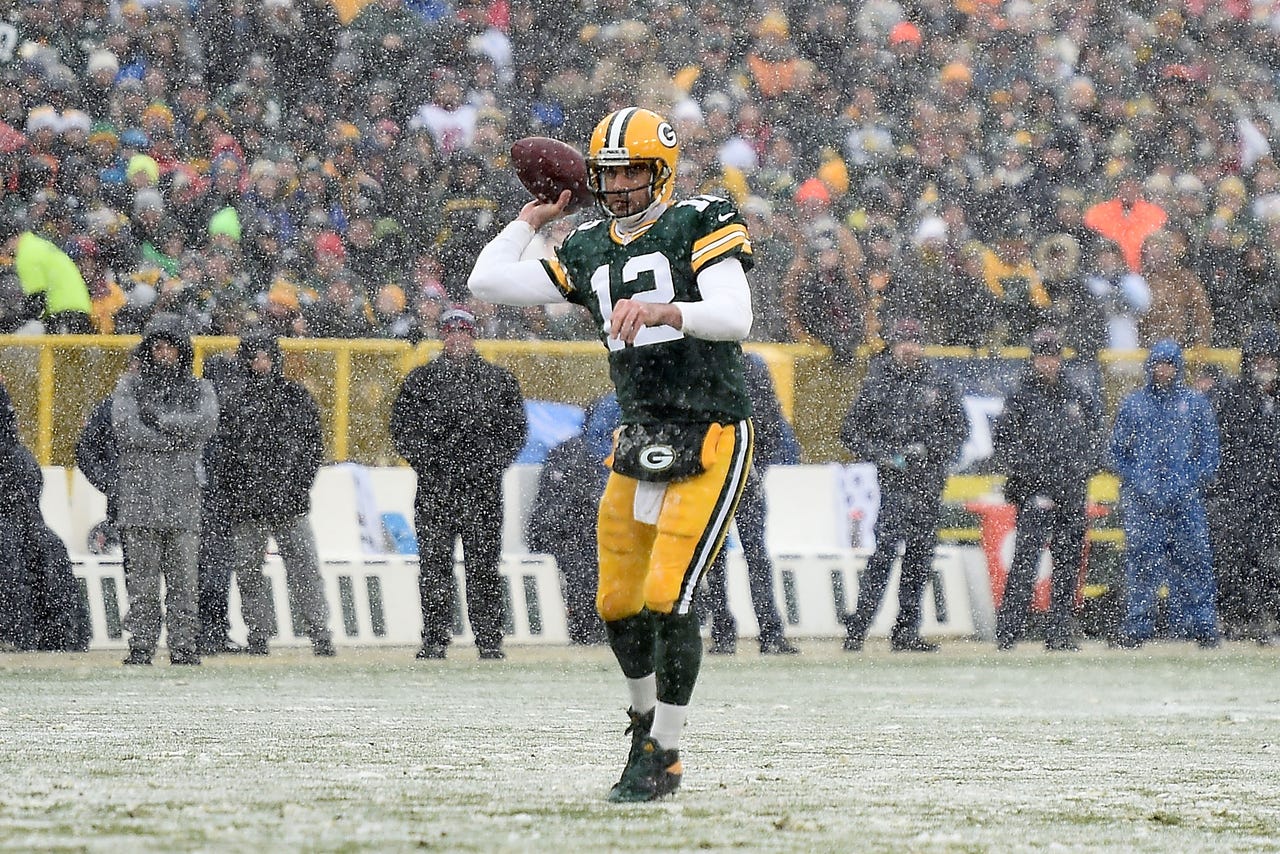 And if Aaron Rodgers wins out, he'll be on the shortlist of MVP candidates - the very shortlist. It's him or Matt Ryan. There's a great case to be made for Ryan, and nobody should argue if he wins, but here's a thought experiment: Swap QBs and put Ryan on the Packers and Rodgers on the Falcons. How do you think it'd play out?

Detroit awaits and, with it, a division title. There are plenty of scenarios in which either team could get a wild-card spot with a loss, but if Detroit/Green Bay kicks off at the same time as the other teams going for that last wild-card spot, the game, for intents and purposes, is do-or-die. Forget Ryan -- if you could have any NFL quarterback in that situation, who would you choose? (If Brady had Belichick with him, them maybe him. Straight up, it's Rodgers or bust.)

That "run the table" idiom comes from a game of billiards, when one player finishes a game by sinking every shot. In that way, the Packers haven't run the table yet, but there's one left and it's resting right next to the pocket.
---
---