National Football League
National Football League
'04 Eagles have nothing on this group
Published
Nov. 17, 2010 10:41 p.m. ET

Michael Vick, DeSean Jackson and the rest of Philadelphia's offense are doing things that even Donovan McNabb, Terrell Owens and Co. didn't do for the 2004 NFC champion Eagles.
With Vick leading the way after remarkably reviving his career, the Eagles are moving the ball and scoring points almost at will. They set multiple team records in a dominating 59-28 victory over Washington on Monday night, a game in which Vick accounted for six touchdowns.
-Their 592 yards of total offense surpassed their previous high of 583 against San Francisco in 2005.
-Their 28 first-quarter points and 45 first-half points also were club records.
-Vick's 88-yard TD pass to Jackson was the longest first play from scrimmage in team history.
-Vick became the first player to record 300 yards passing (333), 50 yards rushing (80), four TDs passing and two rushing in the same game.
The Eagles scored touchdowns on each of their first five possessions against the Redskins, and finished with eight. Their total points and TDs were the second most in team history to the 64 points and 10 TDs against the Cincinnati Reds in 1934.
How easy was it?
''To you it looked like we played with ease, but this game is tough. Nothing comes easy,'' Vick said. ''It may have looked easy, but it wasn't. Each and every play is critical, each and every down is critical. You just have to play with confidence, but you can't be too confident.''
The Eagles (6-3) are 4-0 in games Vick has started and finished. They're averaging 37 points in those games.
In 2004, the Eagles opened 7-0 and were 13-1 when they locked up the No. 1 seed in the NFC. So they rested their starters and finished 13-3. Nine of Philadelphia's win were by a double-digit margin. The Eagles scored 386 points and racked up 5,618 total yards.
This year, the Eagles are on pace to score 457 points and gain 6,404 yards. Both numbers would shatter team records.
McNabb had his best season with Owens in '04. Brian Westbrook was a dynamic running back and gave that offense balance.
But this year's version has more playmakers. Vick and Jackson are an unstoppable combination at times. Jeremy Maclin is a big-play receiver and Jason Avant is better than any wideouts on the '04 roster except for T.O. Running back LeSean McCoy isn't a drop-off from Westbrook, and Jerome Harrison is a capable backup and change-of-pace runner. Tight end Brent Celek compares favorably to Chad Lewis.
''I think there's not much difference,'' said safety Quintin Mikell, one of two players remaining from '04. ''I think both teams are very explosive. Obviously the makeup of this team is different in the sense that we only had T.O. back then as a big-play star, but now we have multiple guys, much more weapons. You have DeSean, Maclin, Shady (McCoy), you've got Celek.''
Kicker David Akers is the other holdover from the team that lost 24-21 to New England in the Super Bowl. He agrees with Mikell's assessment.
''We were explosive at the time, but I think we have more weapons now,'' Akers said. ''You have Vick that can be explosive any time. Donovan's always been known as a deep-threat guy, but we have a deeper threat now in Mike. So now you not only have DeSean who can go deep, you have Maclin that can go deep. What happens is you get those guys running the outside, and then the middle opens up quite a bit.''
This team is still a work in progress. Vick didn't become the starter until after he played exceptionally well filling in for the injured Kevin Kolb, who sustained a concussion in Week 1. Vick then missed three games with a rib injury, so he's only started four games after sitting out two full seasons and playing sparingly last year.
Despite the spectacular performance against the Redskins, coach Andy Reid saw things he expects the team to improve upon. The Eagles have a tough test when they host the New York Giants (6-3) on Sunday night for first place in the NFC East.
''There are some things that we can learn from. It surely wasn't the perfect game,'' Reid said. ''Things can get out of hand in this league. You're never as good as you think and you're never as bad as you think. That's how that game was. Washington is a good football team. It snowballed on them a little bit and we were able to get the lead and move from there.
''But there are plenty of things that we can learn from that game and get better at and we need to get better at. We're a young football team and we need to constantly improve here as we go on. That's the reality.''
---
---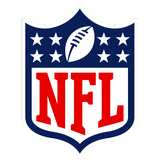 Get more from National Football League
Follow your favorites to get information about games, news and more
---