National Basketball Association
National Basketball Association
Wizards-Lakers Preview
Updated
Mar. 4, 2020 12:30 p.m. ET

The Washington Wizards just played their "game of the year," and not in a good way.
After a tantalizing loss that encapsulates their season, the Wizards hope to revive their slim postseason hopes when they open a West Coast trip against the Los Angeles Lakers on Sunday night.
It will be Washington's last game against Kobe Bryant if the ailing star plays through a nagging right shoulder injury. A third straight loss would make it another step toward a painfully disappointing season.
The Wizards (35-37) entered with high expectations after second-round playoff appearances the previous two years but are in danger of missing the postseason. A season-high five-game win streak pulled them within 1 1/2 games of the Eastern Conference's eighth seed, but they have fallen back with consecutive home losses.
The latest was Friday's excruciating 132-129 double-overtime defeat to last-place Minnesota. Washington surrendered 62 points in the opening half - the 23rd time it has allowed 60 in a half - before blowing late leads at the end of regulation and in both overtimes.
''Pretty devastating,'' said John Wall, who posted his eighth straight double-double with 22 points and 16 assists. ''We know how important it was. Probably the game of the year.''
Bradley Beal missed open, potential winning 3-pointers at the end of regulation and the first overtime, and Marcin Gortat missed two free throws that could've put Washington ahead with 15 seconds left in the second OT.
''It's a horrible loss, just plain and simple,'' said Beal, who had 26 points. ''There's no explanation about it. ... We need to play desperate. We have no other choice.''
On top of everything, starting forward Markieff Morris left early and didn't return after straining his left calf. It is unclear if he will be available Sunday.
The Wizards were a top-10 defensive team the previous three seasons but have dropped to the league's bottom third while allowing 104.6 points per game. They're 0-6 this month when giving up more than that average.
They held opponents to 41.3 percent shooting and 92.4 points per game on their recent win streak but have imploded in the last two. Atlanta shot 53.6 percent in Wednesday's 122-101 win in Washington, and the Timberwolves shot 53.1 percent two days later.
Washington's inconsistency has lingered all season, one example being a home defeat to Los Angeles (15-57). One day after holding Cleveland to 33.7 percent shooting in a 97-85 win, the low-scoring Lakers downed the Wizards 108-104 on Dec. 2.
While Wall had 34 points, 11 assists and seven rebounds, Bryant logged one of his three 30-point games of the season with 31 to help snap Los Angeles' five-game skid in this series. The Wizards have won the last three in LA.
Bryant finished with 28 points for his highest-scoring output in almost eight weeks in Friday's 116-105 loss to Denver, the Lakers' sixth defeat in seven games.
Coach Byron Scott said before the game that Bryant will try to play in each of LA's final 10, five of which are at Staples Center where the Lakers are 10-26.
''I'm just trying to save up and have as much energy as possible, and try to play all of these games,'' Bryant said. ''I'm just giving it absolutely all I can.''
Julius Randle, 21, became the youngest Laker with a triple-double since Magic Johnson by posting 13 points, 18 rebounds and a career-high 10 assists against the Nuggets. D'Angelo Russell left with a sprained right ankle, but Scott wouldn't rule him out for Sunday.
The Lakers must close 6-4 to avoid posting the franchise's worst record since moving to Los Angeles 56 years ago.
---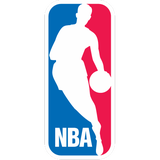 Get more from National Basketball Association
Follow your favorites to get information about games, news and more
---