National Basketball Association
National Basketball Association
With humility and hard work, Durant chases title
Published
Jun. 9, 2012 9:30 p.m. ET

Win or lose, Kevin Durant can be found after just about any Oklahoma City Thunder game talking about the need to keep working and getting better.
It was his approach when the Thunder were 3-29 and the laughingstock of the league. It's the same now that he's led the team to the NBA finals just three years later
Durant has never been about glitz and glamour. His winning combination has been humility and hard work, and it may soon pay off. The Thunder need four more wins to win a championship in only their fourth season in Oklahoma City and fulfill Durant's ultimate goal.
''There's always another level you can go to. In basketball, you always can be better at something, I think,'' Durant said Saturday after Oklahoma City's practice.
''I haven't seen a guy that totally dominates the game in every aspect. He can't make every shot, he can't get every rebound, he can't get every assist, so I think you can get better. That's the mindset I take.''
Durant has gotten his fair share in each of those categories, particularly this season. Durant became the seventh player in league history to win three straight scoring titles, averaging 28 points per game, and set career highs in shooting percentage, 3-point shooting, rebounding, assists and blocks.
And yet he's still driven to want more.
''I wouldn't say I'm satisfied,'' Durant said. ''I'm happy that I progressed a little bit. I have a long ways to go and I think that if I continue to just keep getting better at the mental part of the game - watching film and knowing where the defense is going to play, knowing where my teammates are going to be - then I can get better.
''I've just got to keep improving.''
As Durant approached his first chance to leave - even as a restricted free agent - there became growing concern about whether a budding superstar would want to remain in one of the league's smallest markets without as many opportunities to make money and promote himself outside of the game.
Instead, he even skipped the chance to put an opt-out clause in his maximum contract to stay five more years in Oklahoma City.
''My job is to come in here and get better every day as a basketball player, and being here provides me the best opportunity to do so,'' Durant said. ''The city is just so laid-back and quiet, and that's the type of person I am and it fits me well. It's just a perfect place to be. It's the perfect place to bring your family, just a nice place to relax and I enjoy it.''
Durant isn't about all the extracurricular activities that can come with being in the NBA. He filmed a movie, due out later this year, but said it was the kind of thing he probably wouldn't do again.
Beyond turning in some of the best clutch performances this postseason, his image during the playoffs has been as the kid who toted a backpack to the podium for his postgame comments and created his biggest controversy by perhaps hugging his mom too early to celebrate his first trip to the NBA finals.
Even his jersey number is a tribute to his AAU coach, Charles Craig, who was shot to death in Maryland in 2005 at age 35.
He may never choose to play anywhere but Oklahoma City, especially if the Thunder are able to take the final step and win a championship - or even more than one.
''I know that all I'm about is playing basketball and playing better. It really doesn't matter where,'' Durant said. ''I wasn't a guy that was looking forward to being in a bigger city or to getting more off-the-court dollars. I wasn't into that.
''I was just all about playing ball and being on the right team to play ball. That's what it's about.''
That may put him more in a category with Reggie Miller or Cal Ripken Jr. as top-flight athletes who found stardom through success in smaller markets instead of flocking to find the spotlight.
''Who he is as a person, I think that factors into his on-court success just as much as his skill level. When you are willing and want to do right by other people - the people that you work with on a daily basis - when you treat them with respect, when you want them to succeed as much as you do, good things tend to happen to you and happen for you,'' said teammate Derek Fisher, who won five championships with the Los Angeles Lakers.
''And I think Kevin helps create the environment that is being lived on a daily basis here with this organization.''
Fisher believes Durant helps set the tone for the whole team to respect the fans, community and everyone else with respect and for everyone to work hard every day.
''All those things are who Kevin is,'' Fisher said. ''He's not just a great basketball player, but a great person.''
---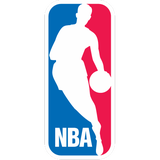 Get more from National Basketball Association
Follow your favorites to get information about games, news and more
---