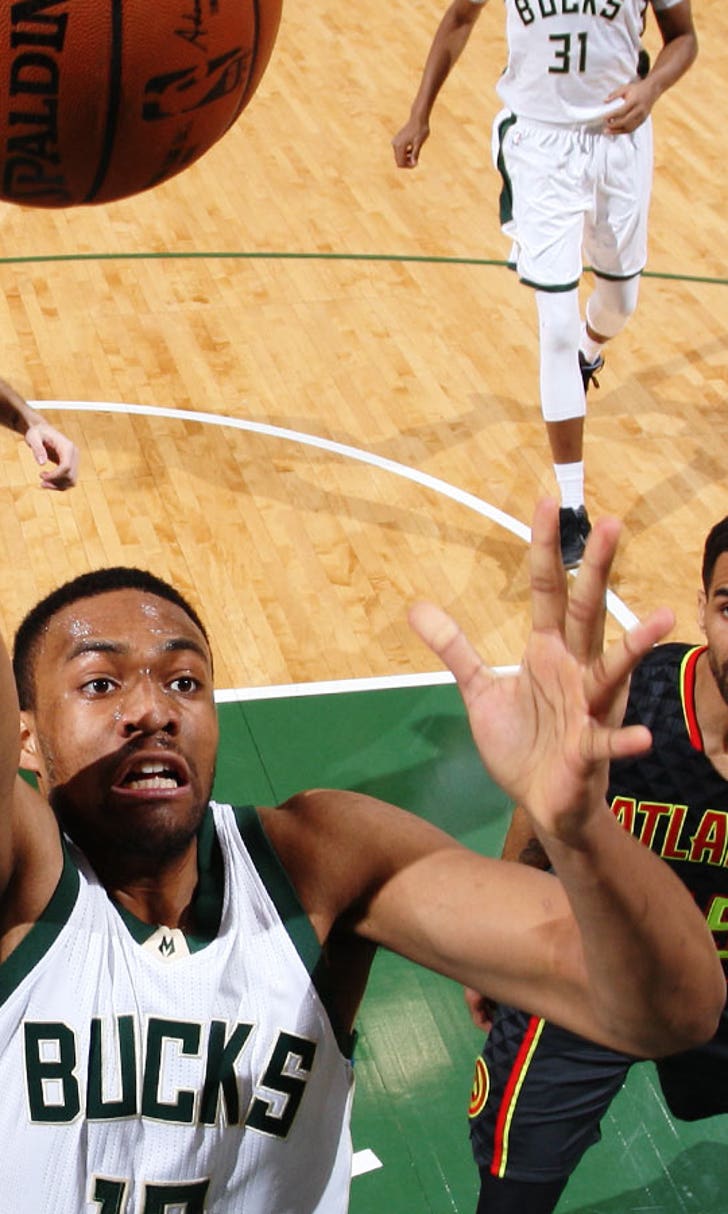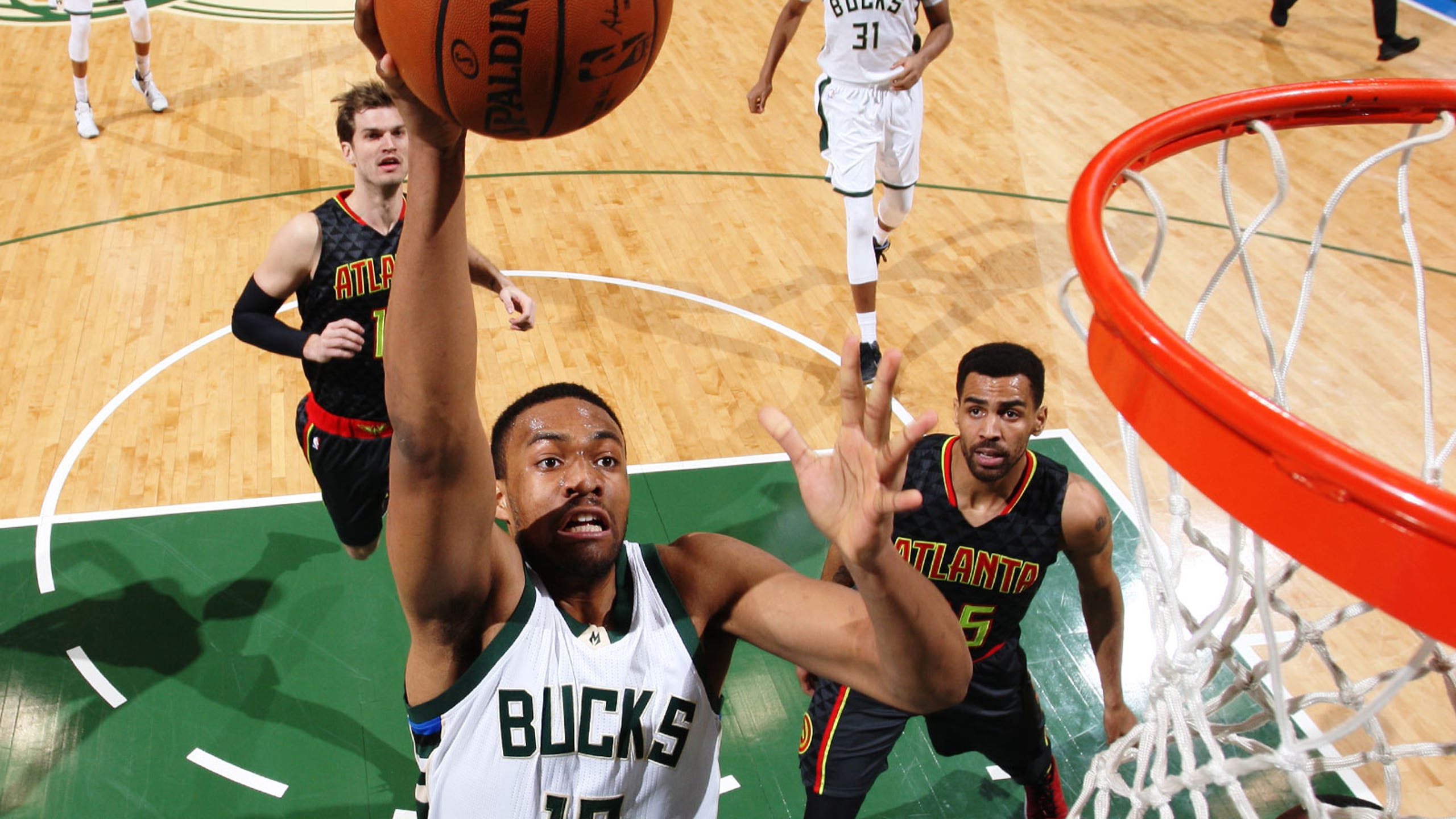 Whatever happens, Giannis-Parker partnership is Bucks' Job 1
BY Jeff Caplan • January 16, 2016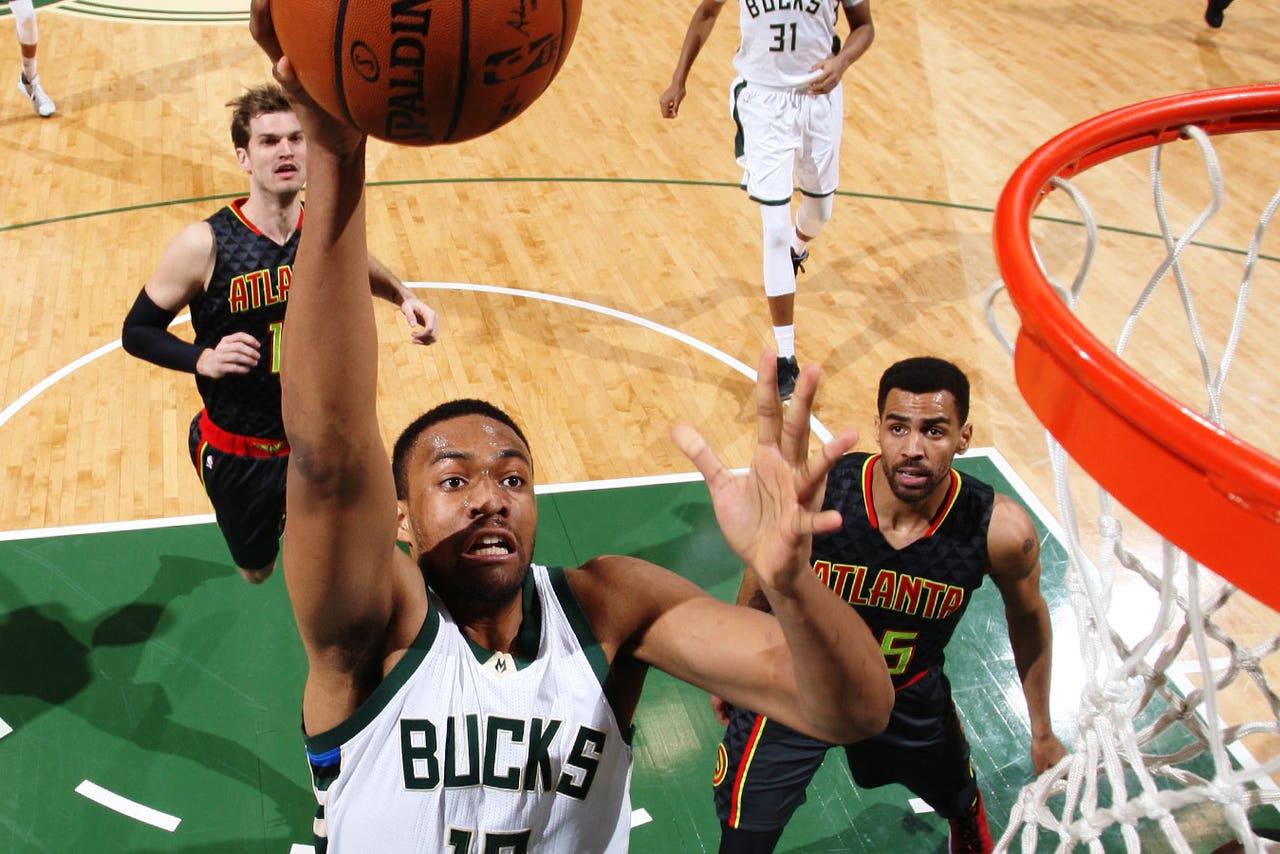 The Milwaukee Bucks officially started the second half of their season Friday night with a rousing overtime victory against the Atlanta Hawks.
It was another example of how up and down the Bucks' season has been, and it's almost anyone's guess whether they can make a surge and really get into the thick of the surprisingly competitive Eastern Conference playoff race or if they're going to continue to swap inspired victories with mistake-laden losses.
"We have wins against Golden State, Chicago, Cleveland, Dallas... we can name all the good wins," interim coach Joe Prunty said via the Milwaukee Sentinel Journal. "You have a good win, and then you don't come back and have the same effort you had the game before."
Friday's game was also another example of what might be for seasons to come with their young combination of forwards Giannis Antetokounmpo and Jabari Parker. The Greek Freak was freaky good again with 28 points and 16 rebounds, including a big block and huge corner 3-pointer in overtime. Two games before that he had 29 points, 10 rebounds and five assists in a win over another East contender, Chicago. 
Parker, who played just 25 games as a rookie because of a season-ending ACL injury, posted a double-double Friday night (10 points, 10 rebounds) and has put together a season-best string of nine consecutive games scoring in double figures. During that stretch, he's averaging 13.7 points on 51 percent shooting. Parker has also been tasked recently with defending the opponent's top wing player, a difficult test for any young player.
The meshing of these two potential superstars is the most important job for the Bucks to accomplish this season, no matter what happens in the standings. And there are certainly signs that they are enjoying playing together, and learning how to play with one another.
On a recent road trip, Antetokounmpo told reporters, via the Milwaukee Journal Sentinel, that one of the most positive things of the season is, "I play at lot better with Jabari."
"We're just getting a connection," Antetokounmpo said. "We have to get it moving forward because it's a big key."
Much of the roster changes the Bucks made haven't panned out this season. Milwaukee is one of the youngest teams in the league and is lacking senior leadership. 
But as the Bucks venture into the second half of the season still waiting on coach Jason Kidd to return to the sideline, they have the makings of a mesmerizing frontline with Parker, Antetokounmpo and center Greg Monroe.
While the losses can be frustrating, a potentially bright future has to remain front of mind.
---
---