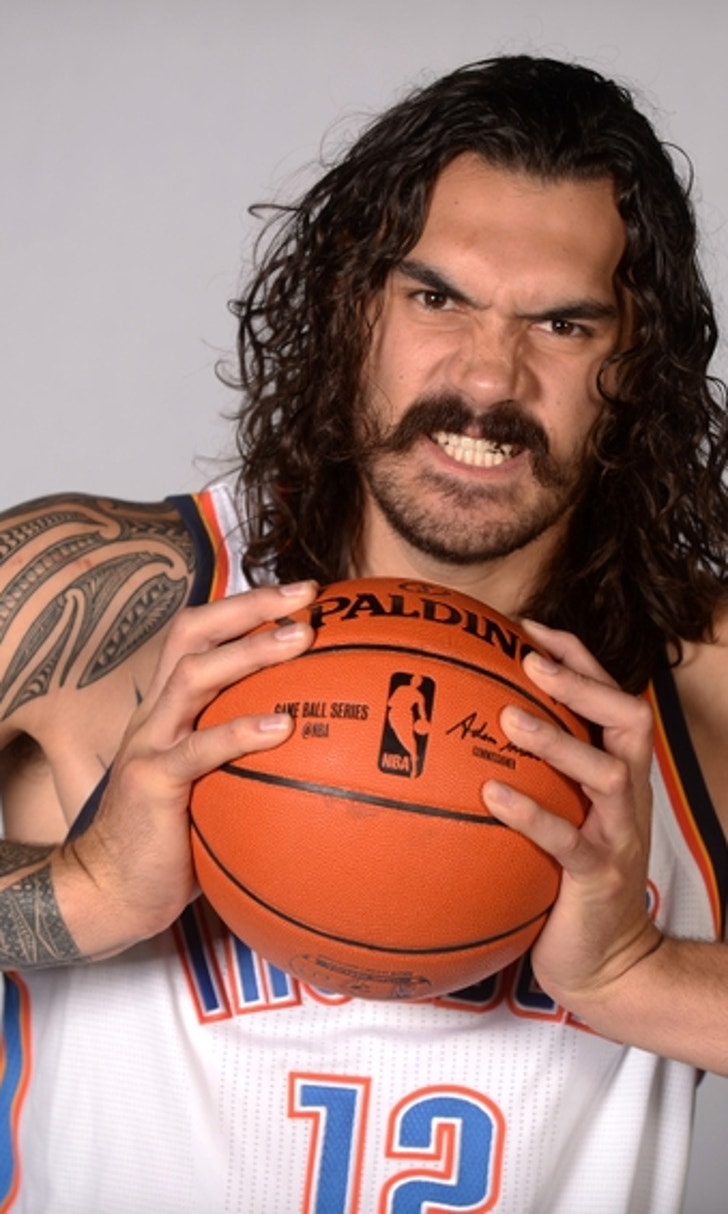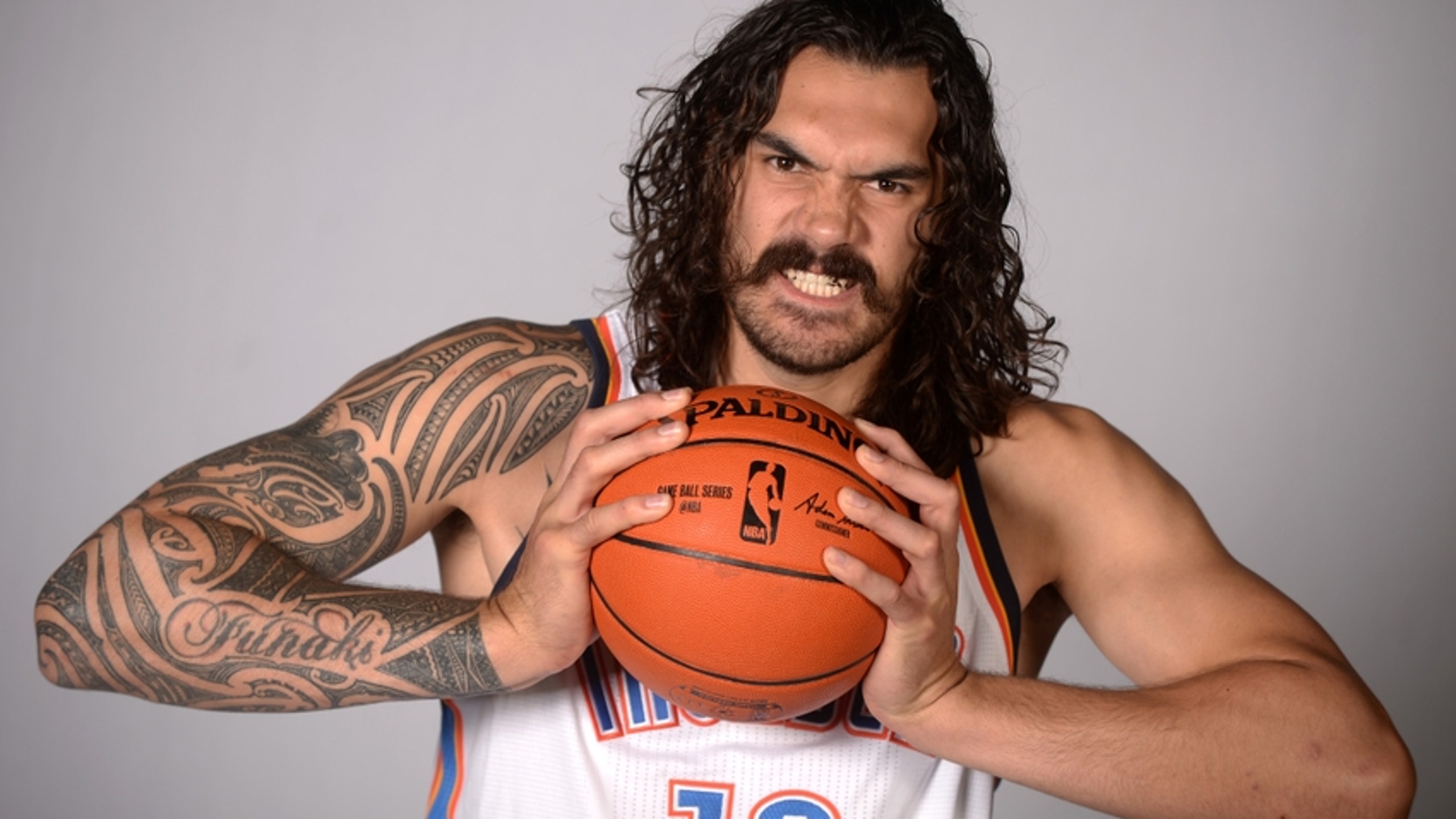 Weekly Recap: Thunder Stories you may have Missed This Week
BY foxsports • June 30, 2017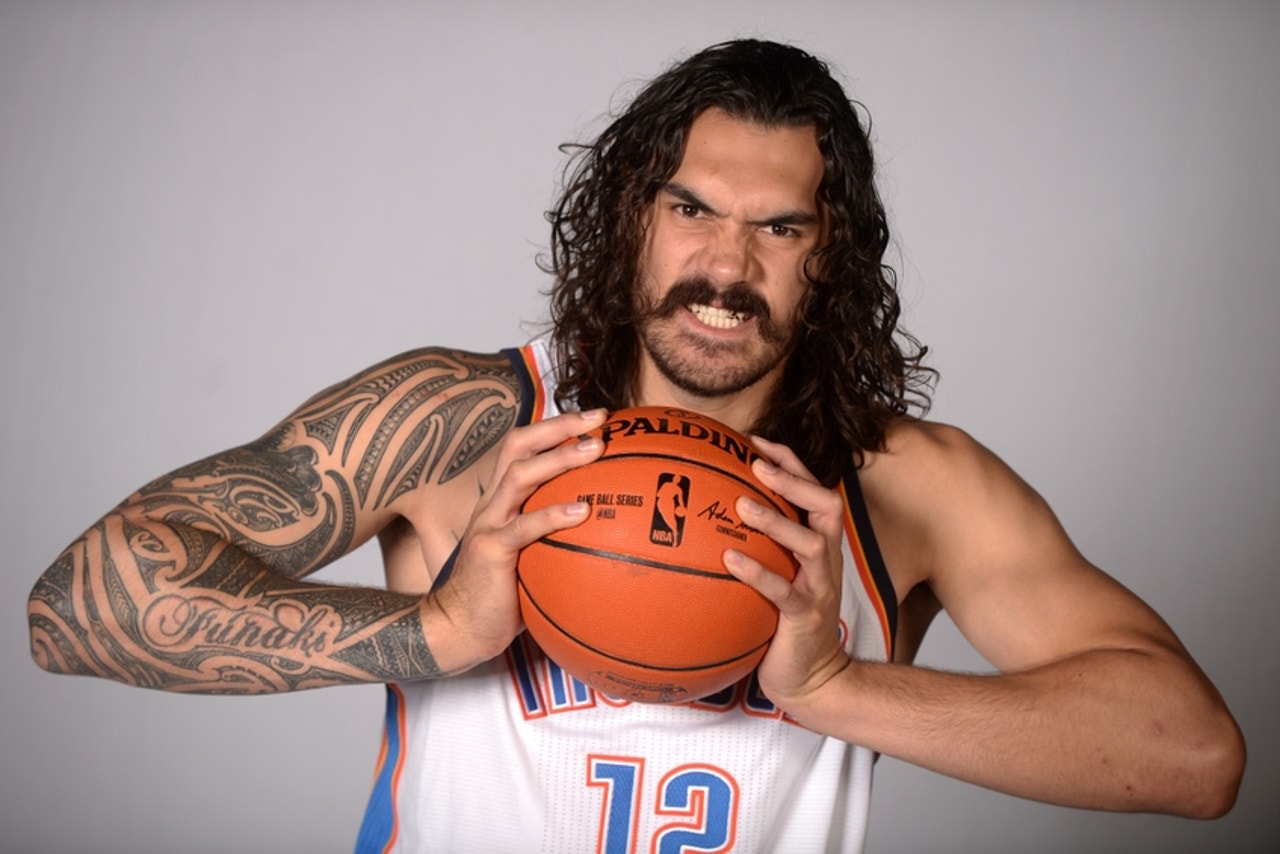 The '16-'17 season of Oklahoma City Thunder basketball is just around the corner. As the games get closer, check back every Friday for your weekly recap!
1. Russell Westbrook and Leader Are Now Synonymous
ESPN released an article on Sept. 24 that takes an in-depth look at Russell Westbrook's role with the Oklahoma City Thunder now that Kevin Durant has moved on. In it, writer Royce Young states that, "Westbrook is the unquestioned leader now. Every player on the roster is fully aware of that and seems quite comfortable with it." To which, Enes Kanter—OKC's outspoken shade-thrower—added, "He was our leader last year too."
2. Steven Adams Is Still a Quote Machine
Adams delivered yet another spectacular media day interview on Sept. 23. The Kiwi funny man gifted reporters with quotes and quips that include:
Additionally, he shared a lovable story about getting past the "phenomenal" trash talk of now-retired player Kevin Garnett. "I played the English card one time," Adams explained. "He said something and I was like, 'No English, mate, sorry.'"
More from Thunderous Intentions
3. A Closer Look at Joffrey Lauverge
If you've been wondering why Oklahoma City acquired Frenchman Joffrey Lauvergne from the Denver Nuggets, maybe this article from The Oklahoman will help sway you. The 6-foot-11 athlete was added to an already big, crowded frontcourt, but for good reasons. He's rugged. In fact, his ruggedness even caught the attention of boxing champion Floyd Mayweather last season, according to beat writer Erik Horne. "He's tough. I think he's got a good feel, he'll be able to play in the pocket, he'll be able to move the ball for us," coach Billy Donovan said.
4. The Super Stache Bros
The Ringer posted a video titled "Super Mustache Bros," which is what you think it is—a Mario-inspired video game clip featuring mustached Steven Adams and Enes Kanter. The pixilated video includes such thrills as Adams jumping on, and destroying, a mouth-guard-chewing Steph Curry, as well as a shirtless Russell Westbrook turning down the opportunity to save kidnapped Kevin Durant. Though it will make you wish this game was real, the clip is worth a few minutes of your time.
Mar 22, 2015; Oklahoma City, OK, USA; Oklahoma City Thunder center Steven Adams (12) congratulates Oklahoma City Thunder center Enes Kanter (34) after a play against the Miami Heat during the first quarter at Chesapeake Energy Arena. Mandatory Credit: Mark D. Smith-USA TODAY Sports
5. Getting to Know Victor Oladipo
Victor Oladipo is becoming a household name. After weakening the knees of his listeners with a soulful rendition of a James Bay song on media day, he was featured in The Oklahoman for his desire to be more than the 3-point shooter he's known for. "I want to be one of the best players in this league, and in order to do that, you have to affect the game on both ends and do multiple things," Oladipo said. This comes after Oladipo shared this wonderful dream image:
6. An Explanation from Kevin Durant
Former Thunder player Kevin Durant spoke with Bill Simmons of Any Given Wednesday (HBO) about his move from Oklahoma City. In the interview, he revealed his thoughts on Russell Westbrook, the move, and more, including the following anecdote: "When they called me weak, I think I'm the total opposite. There's plenty of times I could've quit in this lifestyle. There's plenty of times when I lost I could've just said that's it for me and moved on…So how am I weak when I'm at the top, elite level of my profession…?" Considering Durant was making $20 million with the Thunder, it's hard to believe "quitting this lifestyle" was even a thought.
See you next week for another installment!
This article originally appeared on
---
---