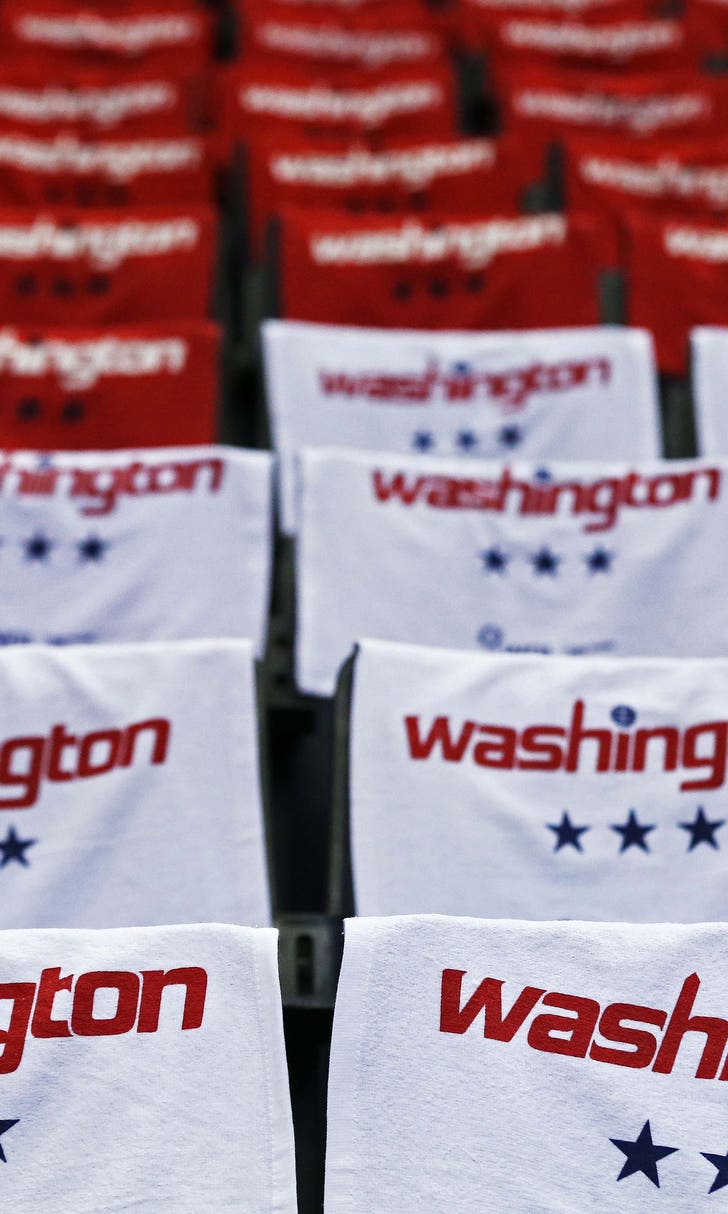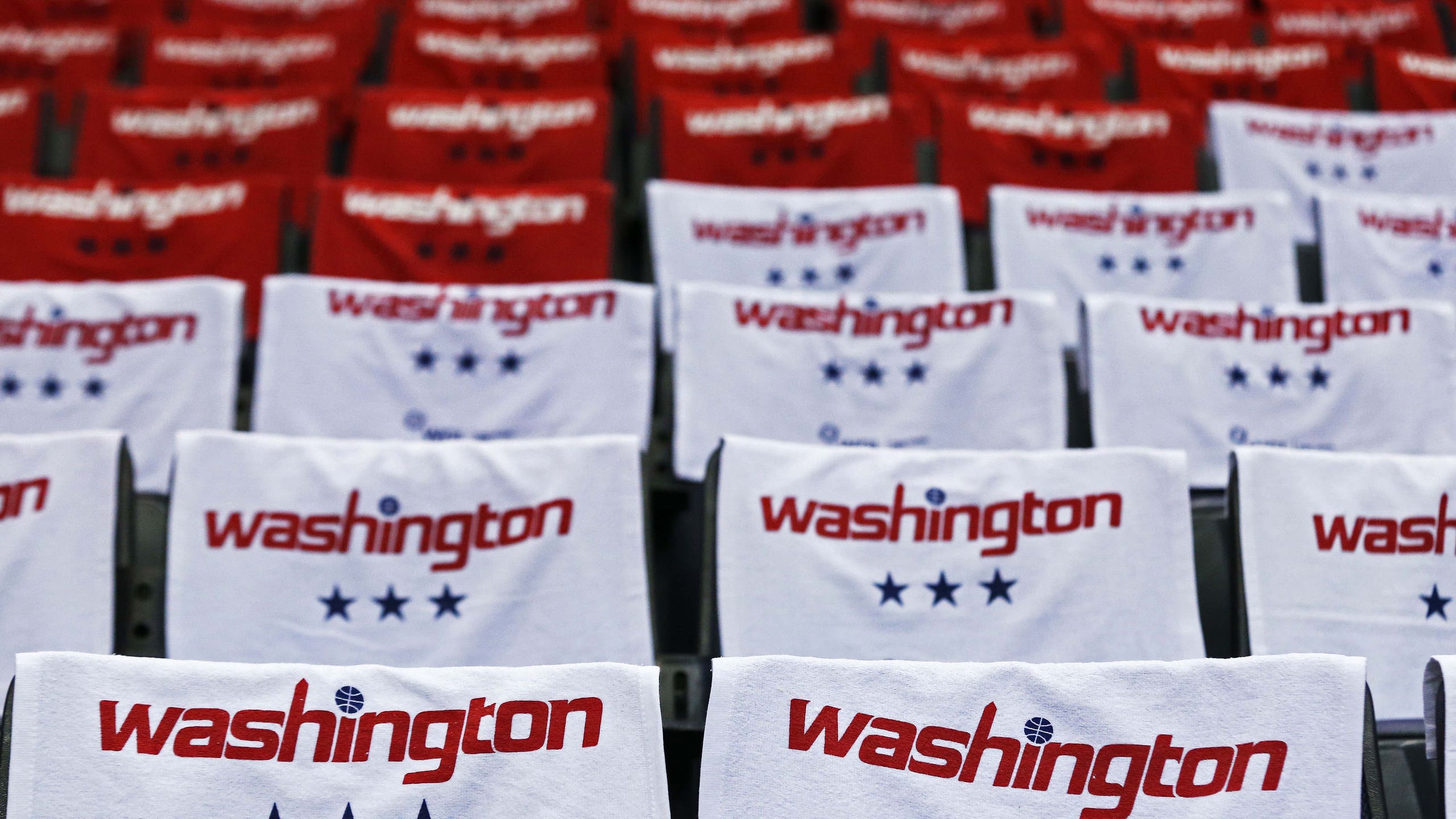 Washington D.C. might not be the worst sports town, but it's the most pathetic
BY Chris Chase • May 16, 2017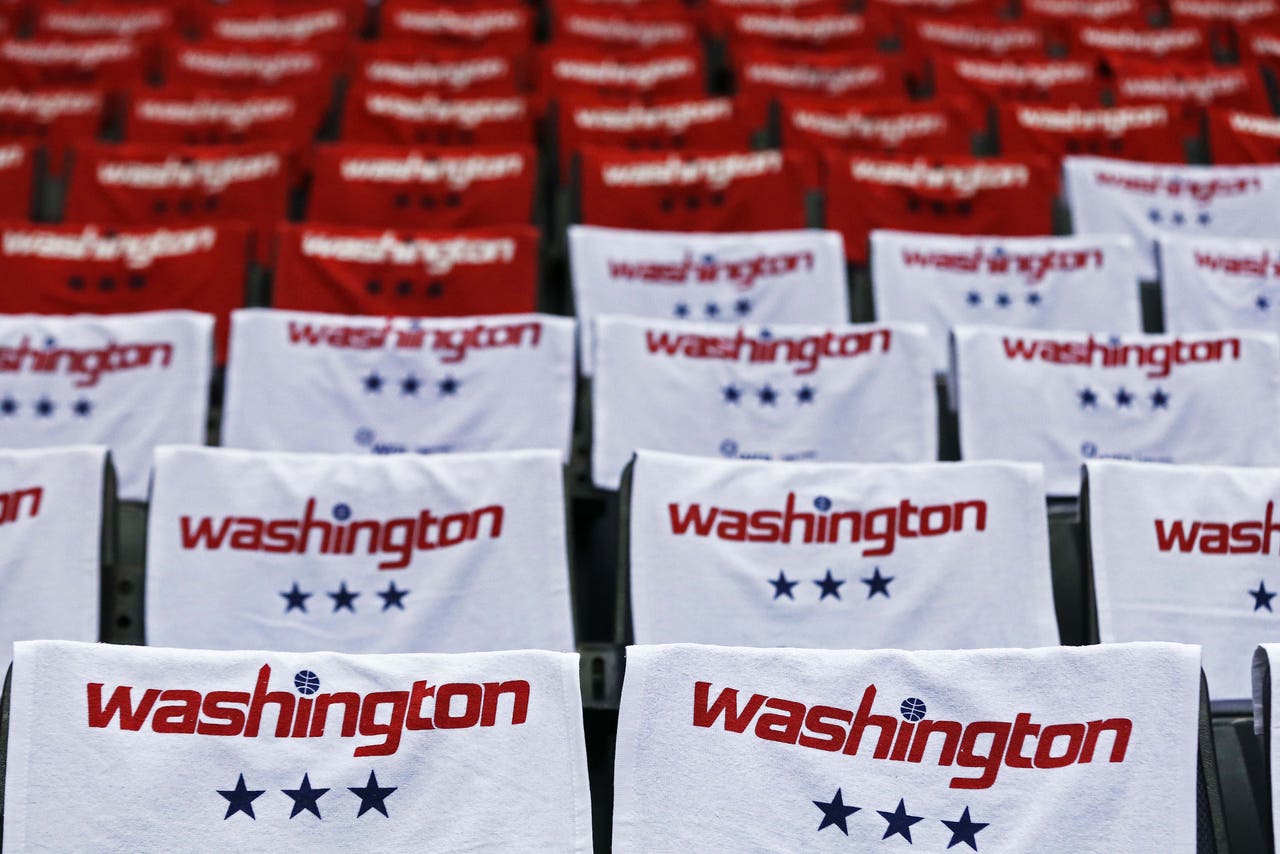 Last year, when the Cubs won the World Series after a 108-year drought, sports fans in Washington D.C. looked westward and wondered what all the fuss was about. In the previous 30 years, Chicago had been home to six NBA titles under Michael Jordan, three Stanley Cups with the Blackhawks, a Bears Super Bowl and the city's crosstown baseball team winning a World Series of its own. Though the Cubs themselves had waited a lifetime or two for a title (fans were left with the miserable experience of drinking cold beer on warm summer days in the most iconic ballpark in America), it had been exactly 505 days since a Chicago sports team had won a title. Boo-freakin-hoo.

You want a real sports-town sob story? Look no further than the nation's capital.

The Wizards falling in Game 7 of the NBA's Eastern Conference semifinals on Monday night is the latest blow to the city in a year that began with the Redskins missing the playoffs after losing a must-win Week 17 game to a New York Giants team resting its starters, continued with the 'Skins successful GM getting fired after a bizarre month of Washington-style leaks and badmouthing and then kept going with the President's Cup-winning Capitals losing in seven games to the arch-rival Pittsburgh Penguins. It will doubtlessly chug into the fall when the Nationals fall in the NLDS after their bullpen blows a 14-run lead in the top of the ninth inning of Game 5 and the 'Skins lose at home to the Giants on Thanksgiving night to fall out of first place and kick off a five-game losing streak that results in Dan Snyder cleaning house, as is customary every four years.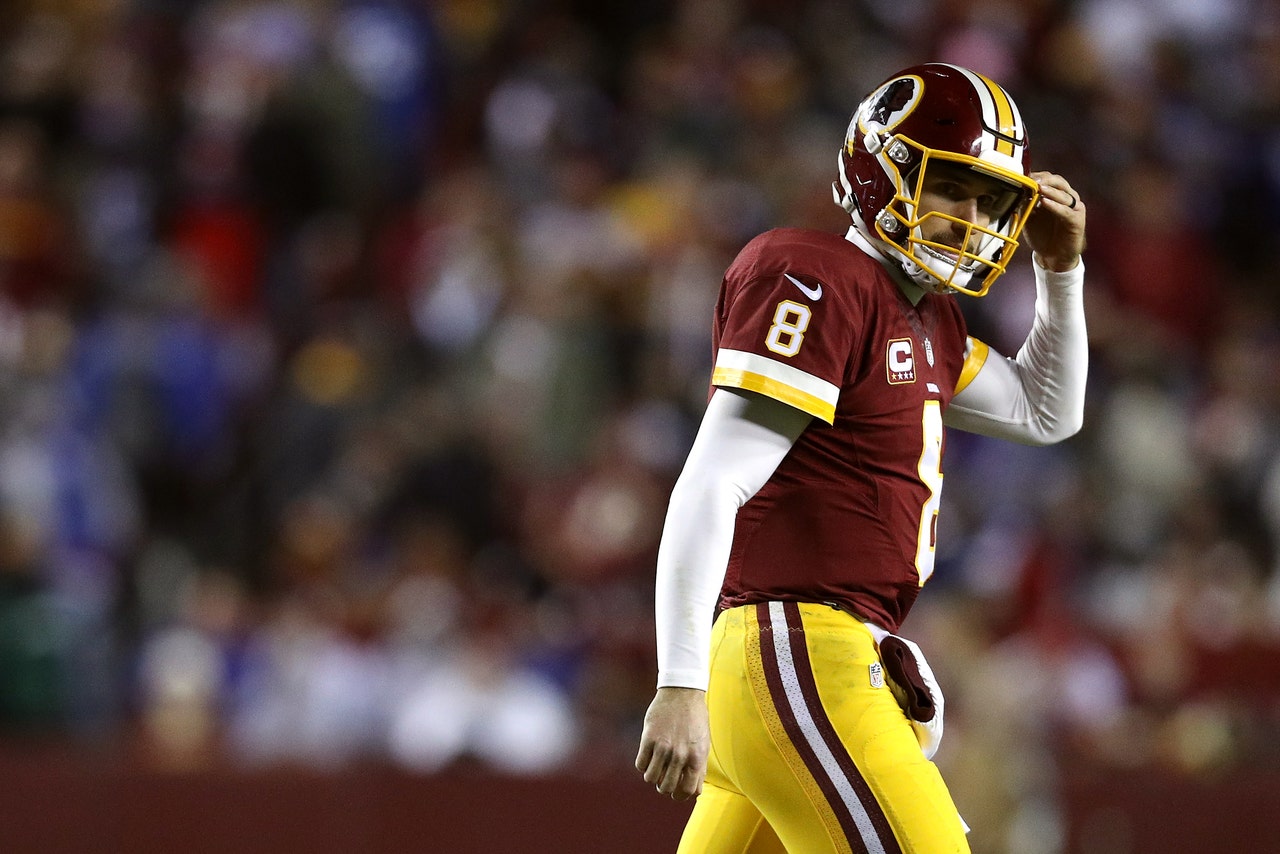 It's not the losing that hurts. That's always been the norm in D.C., back to those Damn Yankees Senators (first in war, first in peace, last in the American League). It's the way they're losing. The Caps and Nationals are two of the best teams in their leagues, the Wizards are young contenders who had a chance to land an uppercut or two on LeBron in the ECF and the Redskins could easily put together a successful season and go on a little playoff run. Instead, it's failure after failure after failure. At some point it becomes laughable, and that point was about three hockey playoffs and four Redskins head coaches ago.

But rid yourself of the notion that D.C. is in some way deserving of some good sports fortune because of the years of suffering. Verizon Center was empty for an 8 p.m. tip in a do-or-die playoff game. Stop 100 people on the street and 95 couldn't name any Caps player besides Alex Ovechkin (if even him). Even the Redskins -- who own the city thanks to fans still living in the glory days of the 1980s -- play in front of thousands of road fans any time a team with a sizable fanbase comes to FedEx Field. It's not a bad sports town per se -- I don't think there are any (having a team play for a championship will whip the quietest town into a frenzy) -- but there are not-so-good ones, and Washington makes that list.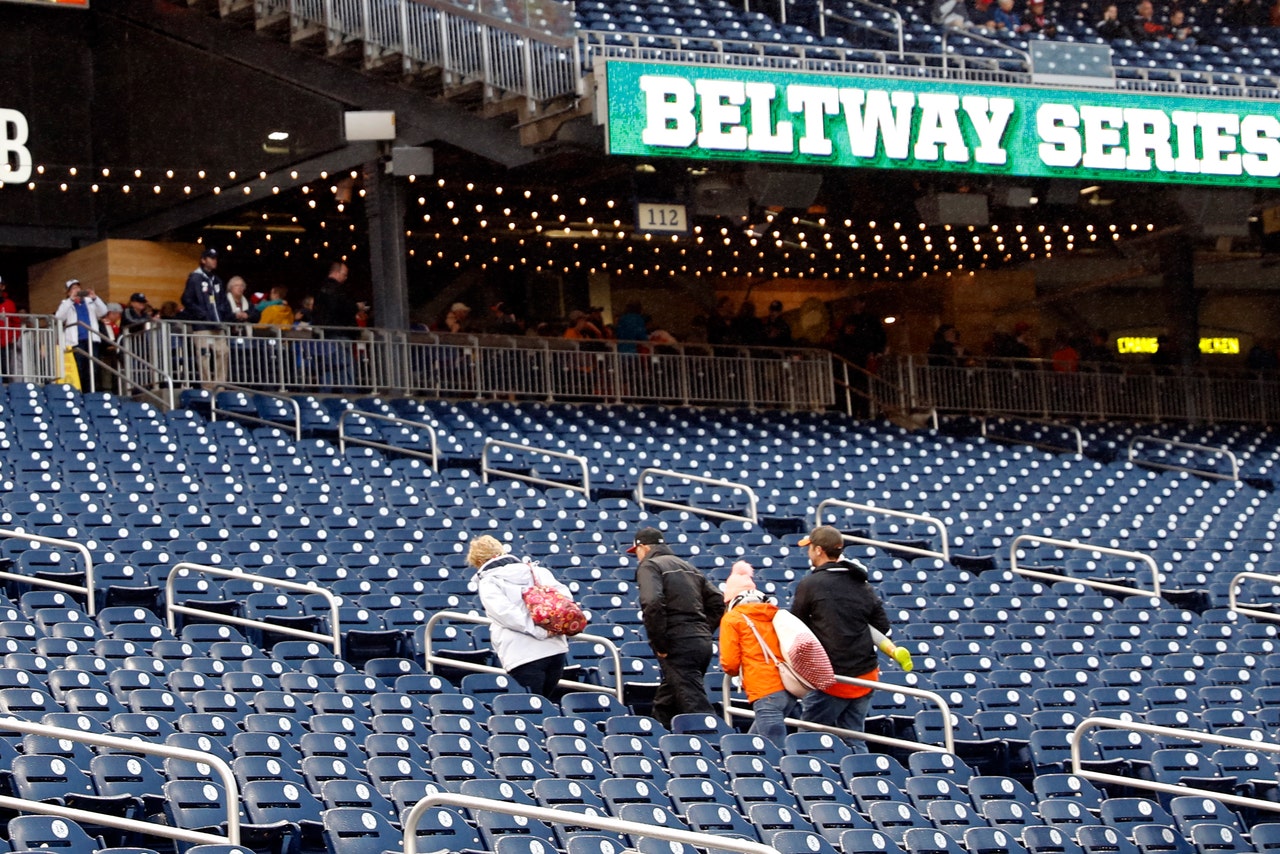 Some towns are apathetic (Los Angeles, Miami) or boorish (Philadelphia) or bandwagoners (Boston). The main problem in D.C. is that it suffers from a Redskins obsession that renders everything else a mere distraction. The Caps' fanbase is passionate, devoted and probably could fit inside FedEx Field. There are plenty of Wizards diehards, but I only know one and I've lived in Washington my whole life (and almost all my friends and relatives root for D.C. sports teams). And the Nats are getting there, but nobody is confusing Nationals Park for Busch Stadium. The general public isn't rooting for those teams as much as the city name on their jerseys. And no one seems to root for more than two of those teams on anything more than a superficial level. (Usually, it's Redskins plus one.)

There's a now-infamous statistic on how it's been 67 combined seasons since either the Redskins, Nationals, Capitals and Wizards have made their league's conference finals. It's a new stat both because it reaches a level of inadequacy rarely seen on a professional level and because absolutely no one in the history of sports has ever used, or thought about using, conference finals as a barometer for a city's sporting success. This isn't the NCAA tournament. There is no Final Four.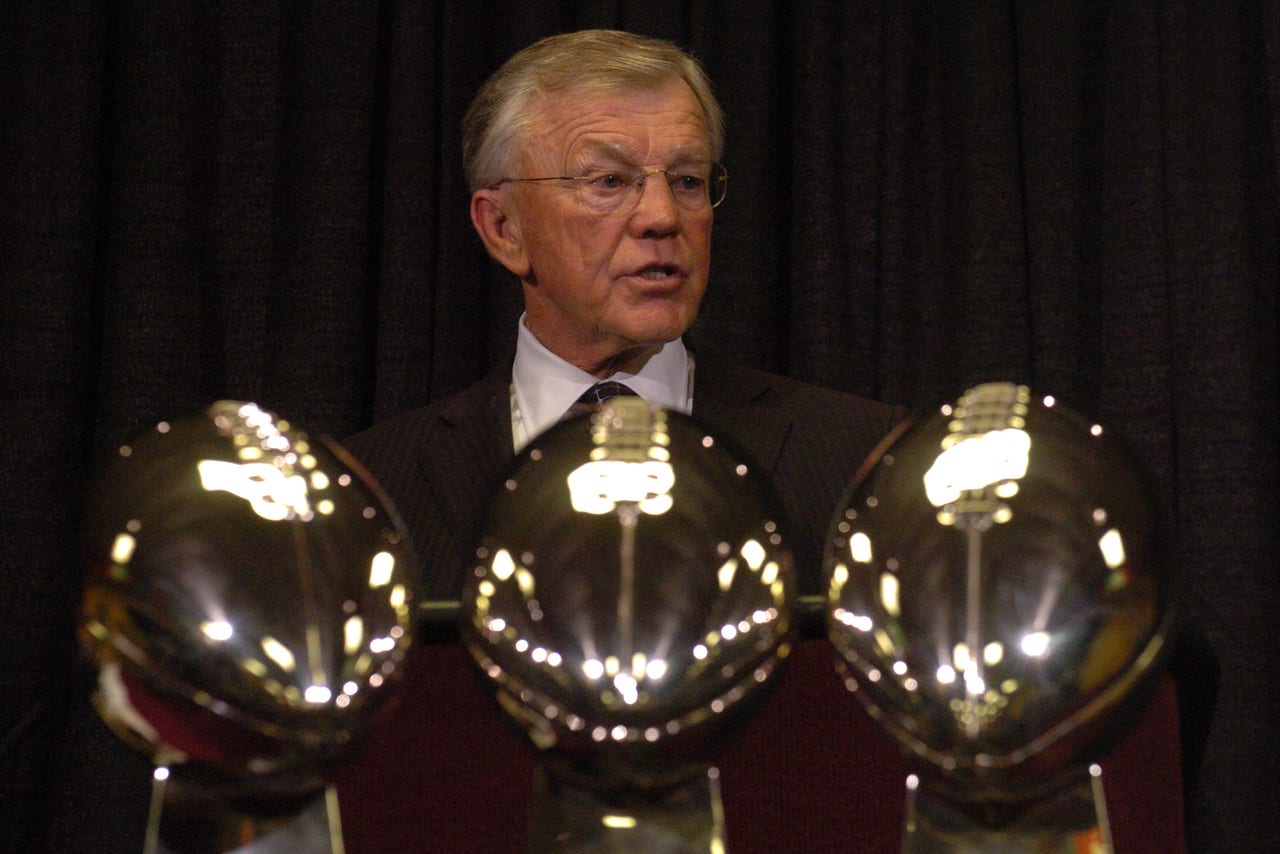 It's either years since winning a championship or, if it's been a while, years since making the Super Bowl, World Series, Stanley Cup or NBA Finals. That's it. The Wizards beating the Celtics would have been a recent high-water mark for the franchise, but to think it would have had any effect on D.C.'s sporting woes is ludicrous. Conference championship appearances aren't a thing. It's like if 2014 Leonardo DiCaprio had won a Golden Globe and it were considered an acceptable substitute for his lack of an Oscar.

But it's a telling number because its sheer existence as a reference point and the self-pity Washington sports fans have already derived from it shows the depth of the city's sports delusion. D.C. has lowered the bar for success so much that it believes clearing this contrived, low hurdle will be a cure-all for 25 years of ineptitude.

Making a so-called "final four" is meaningless. Getting to a championship isn't even enough. Those Cubs fans wouldn't have been satisfied with a Game 7 loss last year, it'd have hurt infinitely more than your typical 70-92 season at Wrigley. Titles are all that matter. But you have to crawl before you can walk before you can run, so, for now, it's NLCS or bust.


---
---