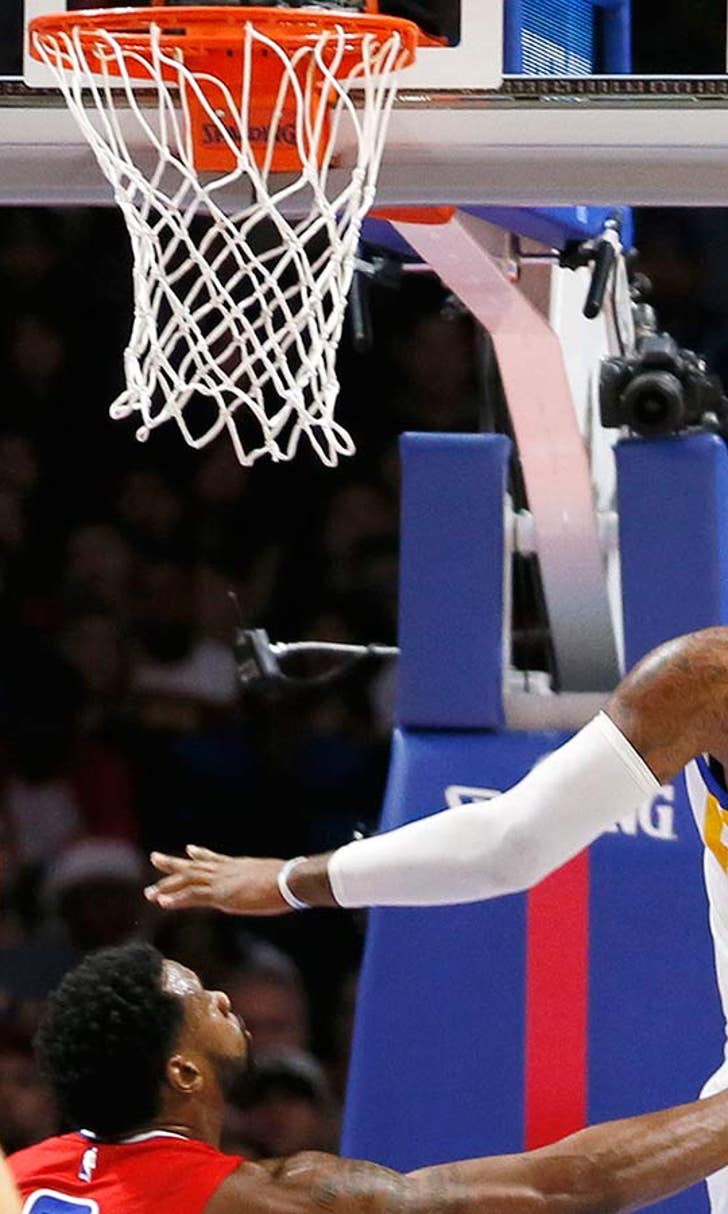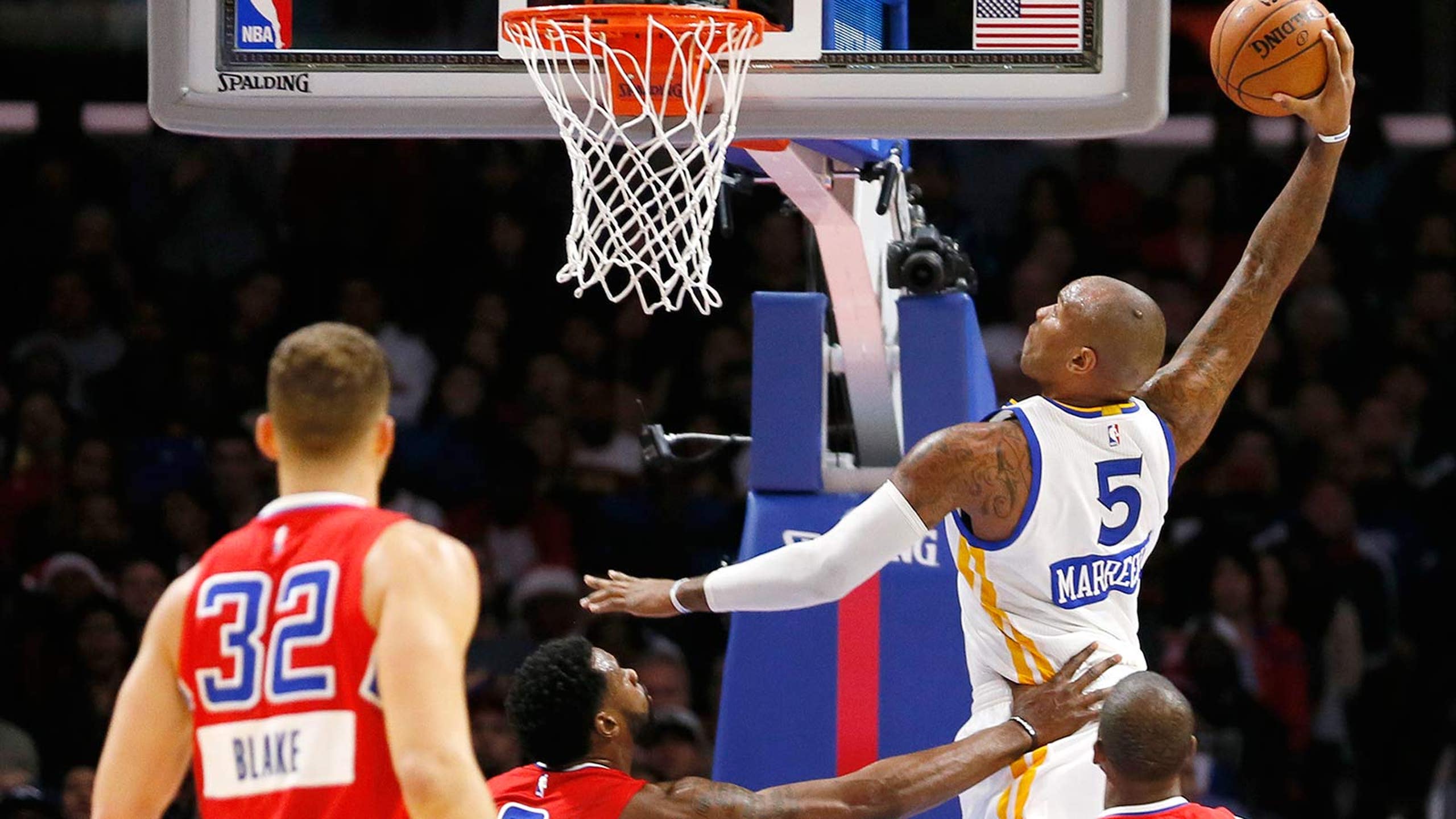 Warriors' Marreese Speights takes shot at Blake Griffin
BY Jovan Buha • February 2, 2016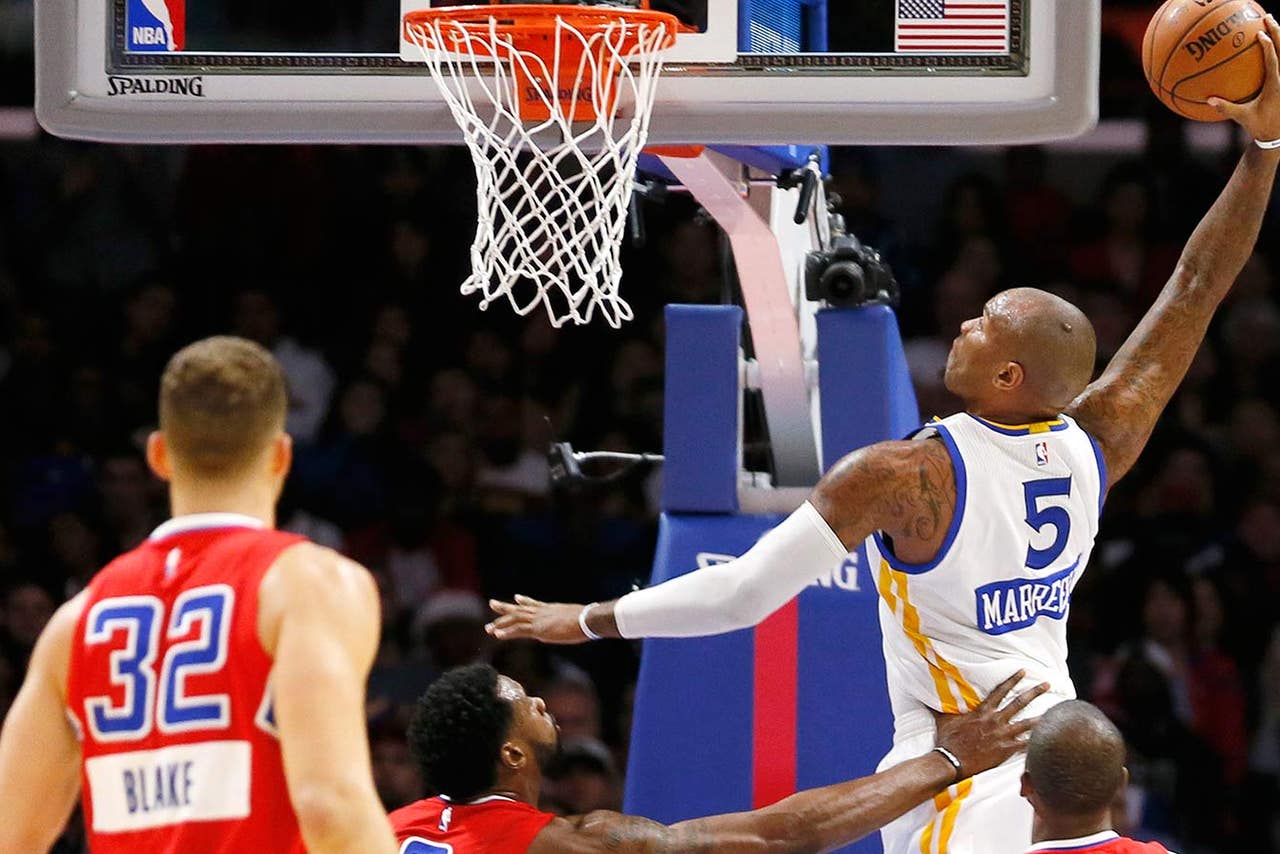 The NBA's closest thing to a rivalry right now is the bad blood shared between the Golden State Warriors and Los Angeles Clippers.
Though the teams have only met in the playoffs once, with the Clippers prevailing in seven games in the first round of the 2014 playoffs, there've been enough flagrant fouls, technical fouls and shots thought the media over the past four seasons to suggest these teams legitimately dislike each other.
The latest incident: While on SiriusXM radio, Warriors reserve big man Marreese was asked to slap a host for revealing that his co-host picked the Cleveland Cavaliers -- and thus not the Warriors -- to win the championship this season.
Speights used the opportunity to take a playful shot at Clippers power forward Blake Griffin, who recently punched the team's assistant equipment manager and broke his hand while in Toronto almost two weeks ago (via Diamond Leung of the Bay Area News Group):
Speights is certainly joking around, but there's also an undertone of disdain there, and it's unclear if Griffin or the Clippers will take his remarks as a lighthearted joke.
Both sides have tended to be on edge with each other, overreacting and being sensitive to any perceived slight from the other side.
That being said, Griffin was the one who suggested back in mid-November that this wasn't a rivalry with the Warriors dominating the matchup recently, so perhaps he won't read too much into Speights' comments and respond.
With the NBA potentially punishing him this week for his involvement in the aforementioned altercation, it would smart for Griffin to stay out of any more controversy.
Jovan Buha covers the NBA for FOX Sports. Follow him on Twitter at @jovanbuha.
---
---