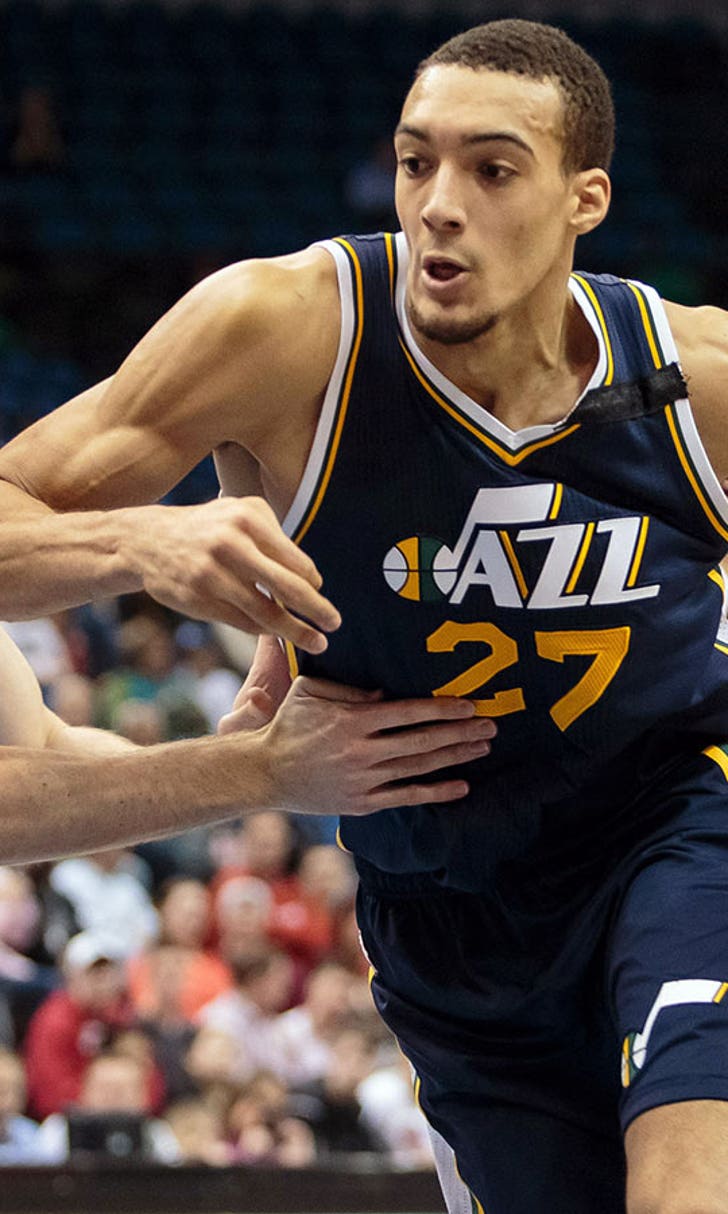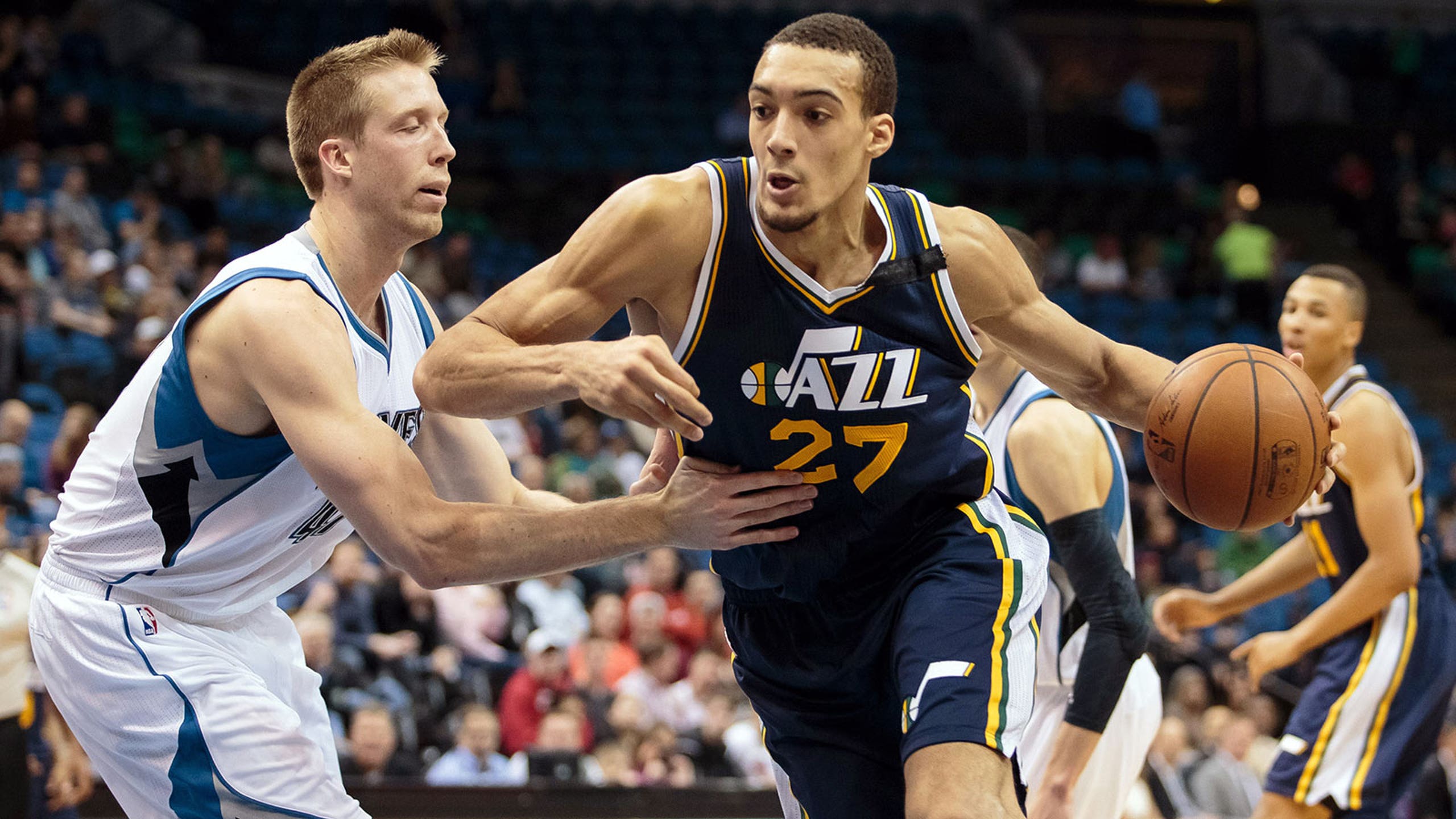 Utah's Rudy Gobert predicts his minutes could be doubled vs. Heat
BY foxsports • January 8, 2016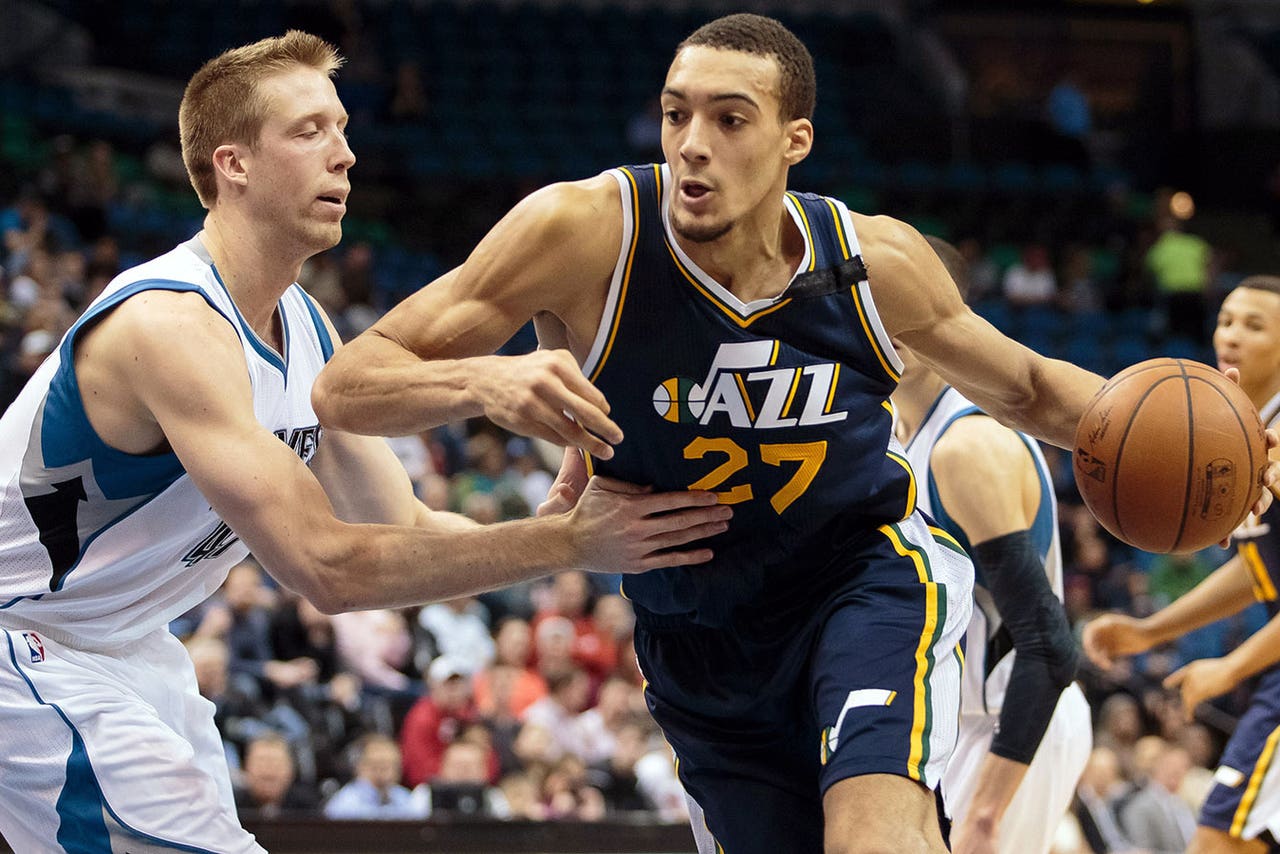 When Rudy Gobert plays, he is one of the most valuable, impressive big men in the NBA. When he was forced to miss time due to injury, the Jazz struggled without him.
Gobert returned to Utah against Houston. The Jazz lost and Gobert was 3-for-4 with only three rebounds and no assists. While he was only on the floor for 15 minutes, he recorded a monster dunk and an NBA highlight. According to Salt Lake Tribune, Gobert expects his minutes to double when Utah plays Miami. 
"This game was just to see how I was feeling," said Gobert in the report. He averaged 32.9 minutes per game before his injury. "I feel great. I wasn't tired at all. Next game I'll probably play double the minutes."
While Gobert failed to block a shot or record a steal, more minutes for Gobert against Hassan Whiteside and the Miami Heat speaks good news for Utah.
Jazz radio announcer David Locke notes that Utah has outscored opponents with Gobert on the floor in all but three (Golden State, Oklahoma City, Portland) of his 15 games this season. Now, the rest of the team just needs to follow suit.  
Bryan Kalbrosky produces digital content for FOXSports.com. For more, follow him on Twitter @BryanKalbrosky.
---
---