Tyreke Evans nearly misses triple double with bruised left knee
April 21, 2015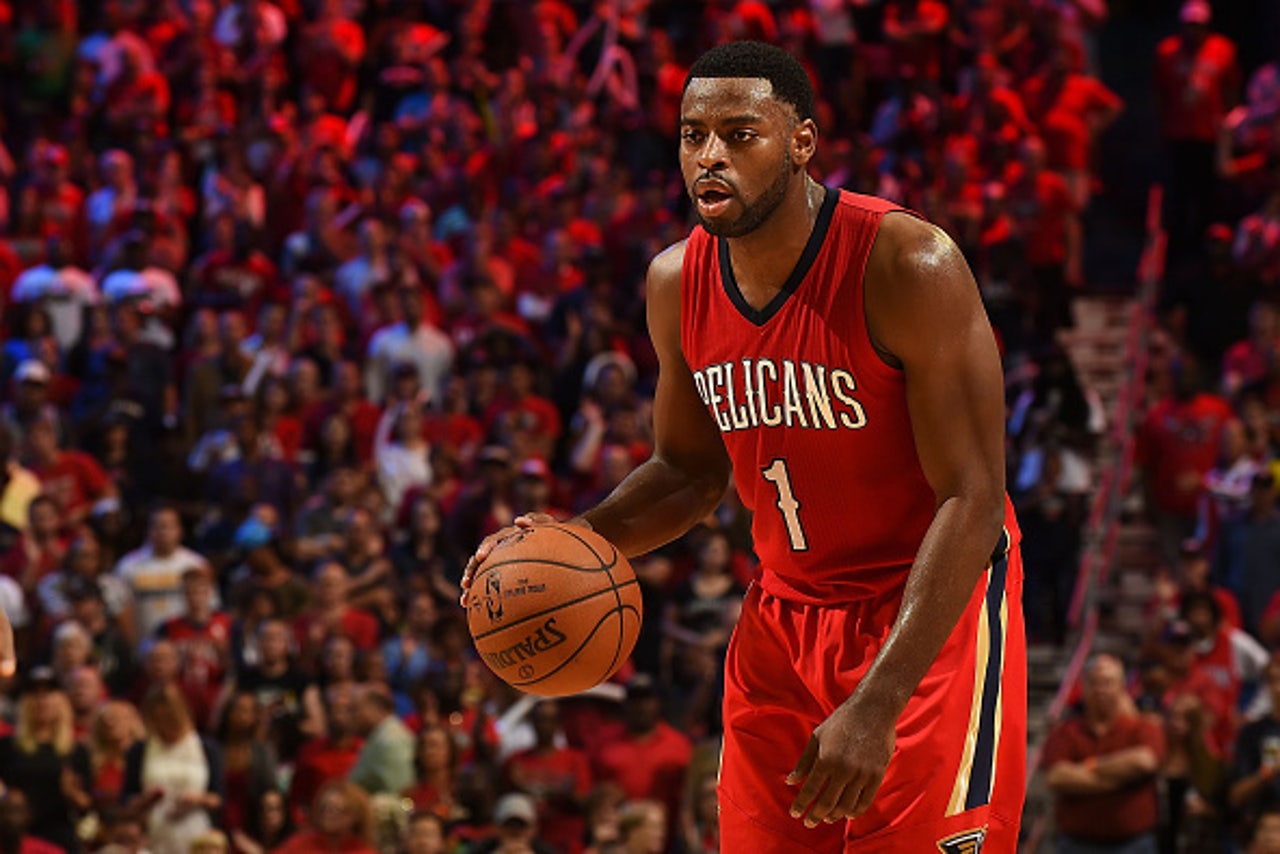 It goes without saying that the New Orleans Pelicans need to be 100 percent healthy if they have any chance of taking down the top-seeded Golden State Warriors.
Unfortunately, they aren't healthy. But at least one of their starters still managed to play pretty well through considerable pain in last night's loss. Tyreke Evans wasn't perfect, but he relentlessly attacked the rim, created shots for others and, generally speaking, lived in the paint.
According to The Times-Picayune's John Reid, Evans' box score (16 points, 10 rebounds and seven assists) did not come without physical limitations.
''The whole game [my knee] was throbbing and I was trying to fight through it to do anything to help our team,'' Evans said. 
The effort wasn't lost on New Orleans' best player, Anthony Davis, who chipped in with a team-high 26 points.
''Even though he's banged up with his knee, he still gave it all for the team out there," Davis said. "He left it all out on the court. He was tired, asking to come out and then he told Coach, no, never mind. That just shows a lot of heart, just to be out there on the floor and give it all for your teammates, especially in a time like this. He played well.''
Game 3 is scheduled for Thursday, April 23.
(h/t: The Times-Picayune)
---
---