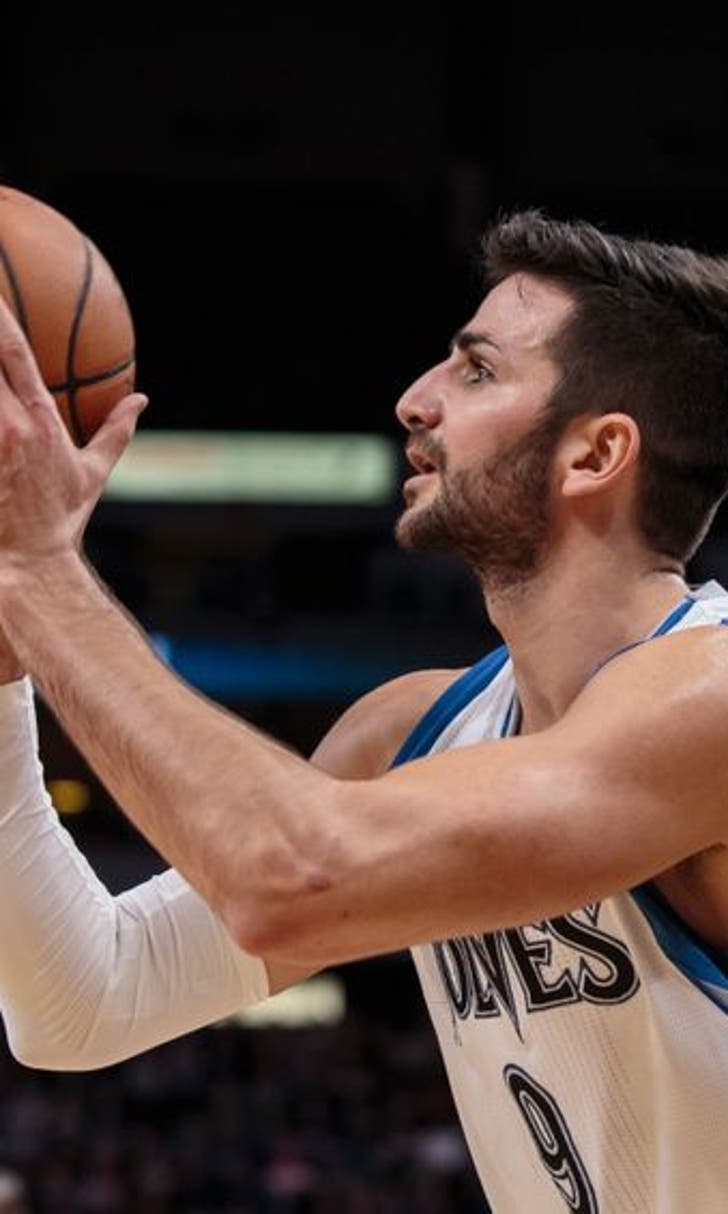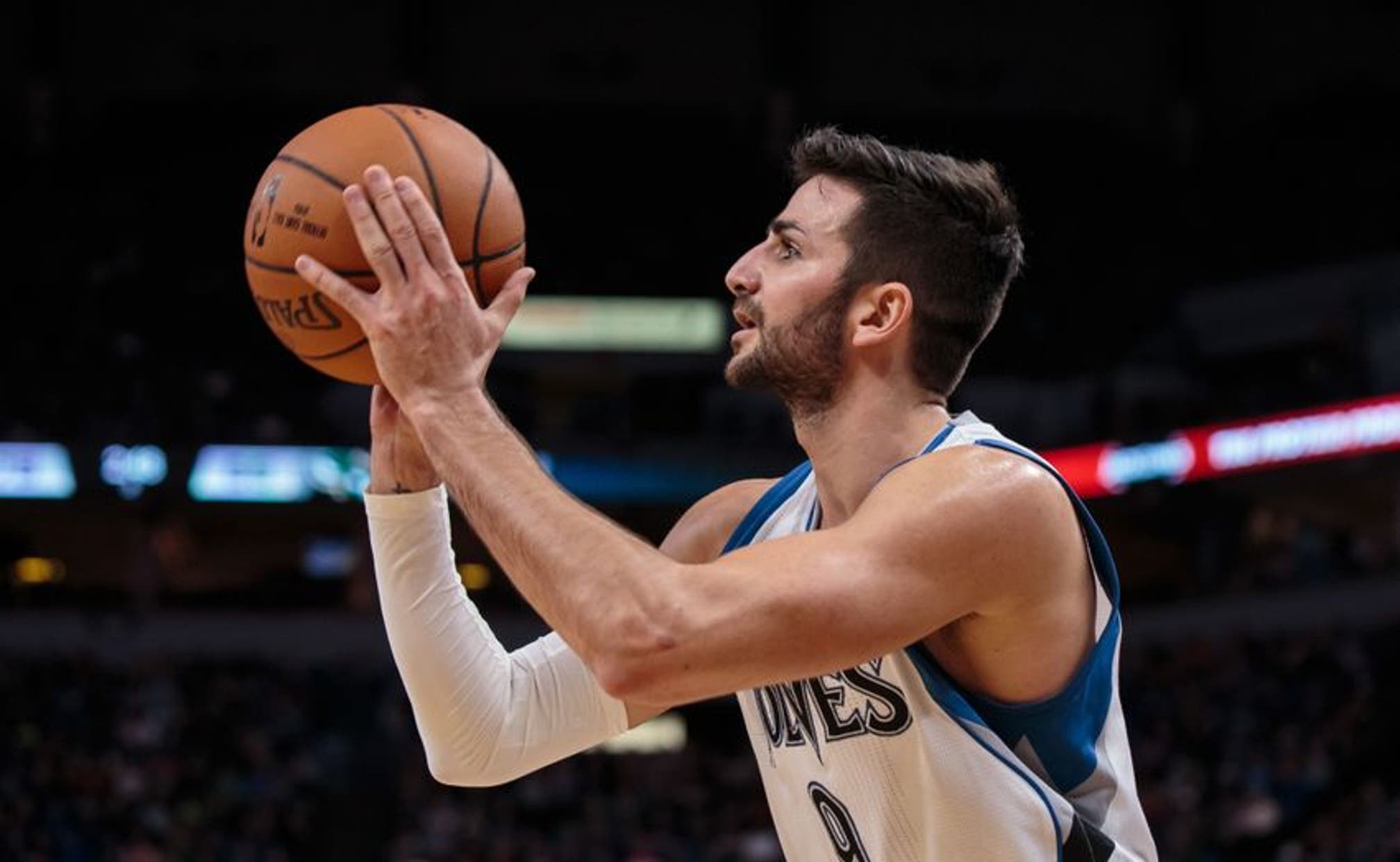 Timberwolves Notes: Jason Kidd on Ricky Rubio
BY Fansided and Ben Beecken/FanSided via Dunking with Wolves • June 30, 2017
One of the most popular early-career player comps for the Timberwolves' Ricky Rubio was Jason Kidd, and the former All-Star and current Bucks' coach spoke on Rubio's ongoing shooting woes.
The first two seasons of Jason Kidd's NBA career were not all that different from Ricky Rubio's: shooting percentages below 40 percent from the field, eerily similar three-point shooting (31.1 percent for Kidd to 31.7 percent for Rubio), high steal rates, and modest turnover rates for young point guards.
But Kidd made the Western Conference All-Star team in his second season, and by his third NBA campaign his shooting percentages began to improve. He was never anything resembling a great shooter; that three-pointers made record was as much a function of longevity (and sustained success/effectiveness, of course) as it was efficiency.
In fact, nine of Kidd's 19 seasons in the NBA saw him log field goal percentages south of 40 percent. Rubio's best, of course, has been just 38.1 percent when he played 82 games back in 2013-14 — his first full season after fully recovering from the ACL tear in his rookie season.
But you know the rest: Rubio suffered a severely-sprained ankle the next year and only played in 22 games before requiring surgery, and fell back to the same shooting percentages that he carried in the opening two seasons of his NBA career.
More from Dunking with Wolves
At any rate, Kidd was asked about Rubio by TwinCities.com's Jace Frederick and had a couple of interesting quotes.
But by age 34, Kidd turned the tide, shooting 38, 41 and 43 percent from three over his next three seasons.

How was he able to finally break through?

"Just practice and age," Kidd said last week. "Just taking the time, trusting all the things that you've worked on. It takes time."

And a different mind-set. As a pass-first point guard, Kidd said there were always so many thoughts swimming through his head about 'Who's open?' It's tough to even thinking about taking — much less making — a shot when your initial thought is to find where to pass the ball next.

…

"So when you become a little selfish and start thinking about yourself a little bit," Kidd said, "that's when your shooting tends to improve."

That selfishness is what Kidd, who finished in the top five in NBA Most Valuable Player award voting twice, including a runner-up finish in 2002, attributed to his ability to stick around the league long enough to win a league title as a 38-year-old guard with the Dallas Mavericks in 2011.

"Anytime you can add something to your game, no matter how old you are, you get to keep that jersey on," Kidd said.

…

"You can always become a better shooter," Kidd said. "You can always get better as you get older, for sure."
Not anything that Wolves fans (or Rubio, probably) haven't heard, or course. But encouraging, nonetheless.
And there are some silver linings for the 2016-17 version of Rubio, at least through 30 games played. His effective field goal percentage is 42 percent — not great, of course, but better than his solid 2013-14 campaign, when he finished at 41.3 and in line with last year's mark of 42.7.
Also, his true shooting percentage has continued to climb as his free throw rate and number of three-point attempts increases; Rubio finished with a TS% of 52.9 last season and is sitting at 50.8 this time around.
Improvements need to be made, no doubt. The peaks and valleys in Rubio's shooting need to be evened out, and hopefully some encouraging words from perhaps the best version of what Rubio could hope to be in Jason Kidd can help give Ricky a boost.
---
---