Atlanta Hawks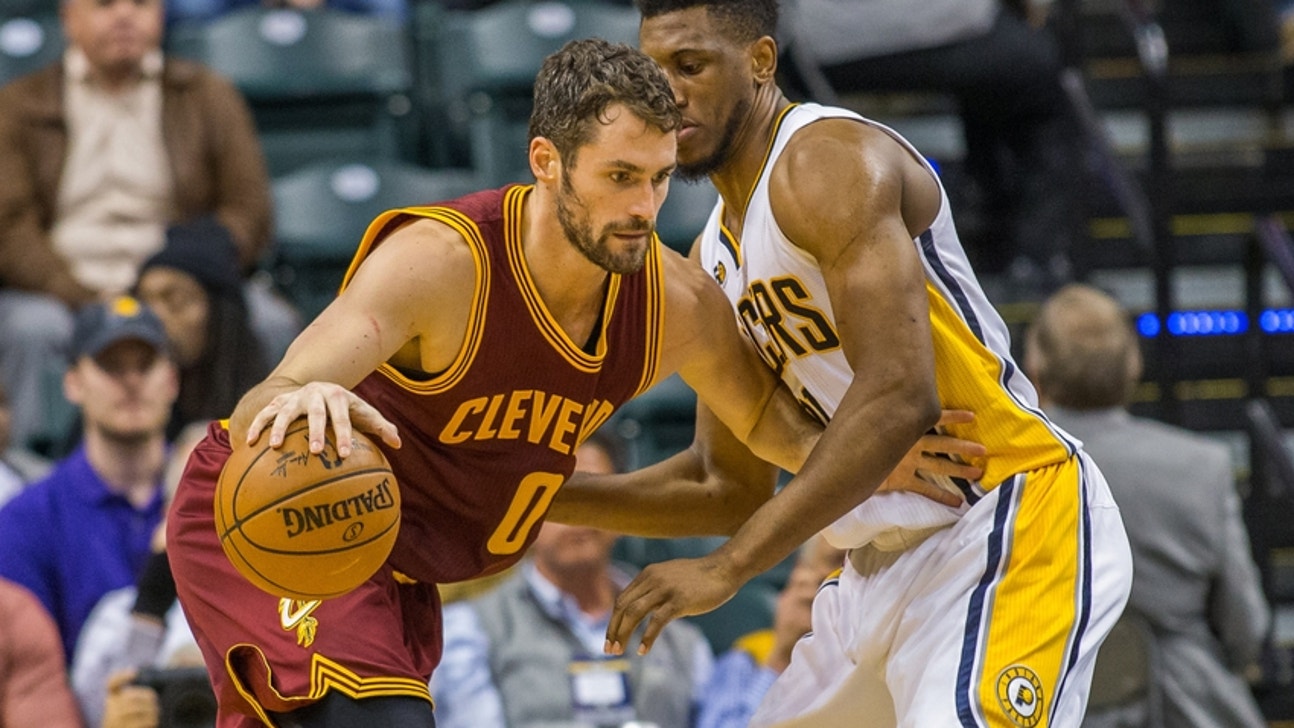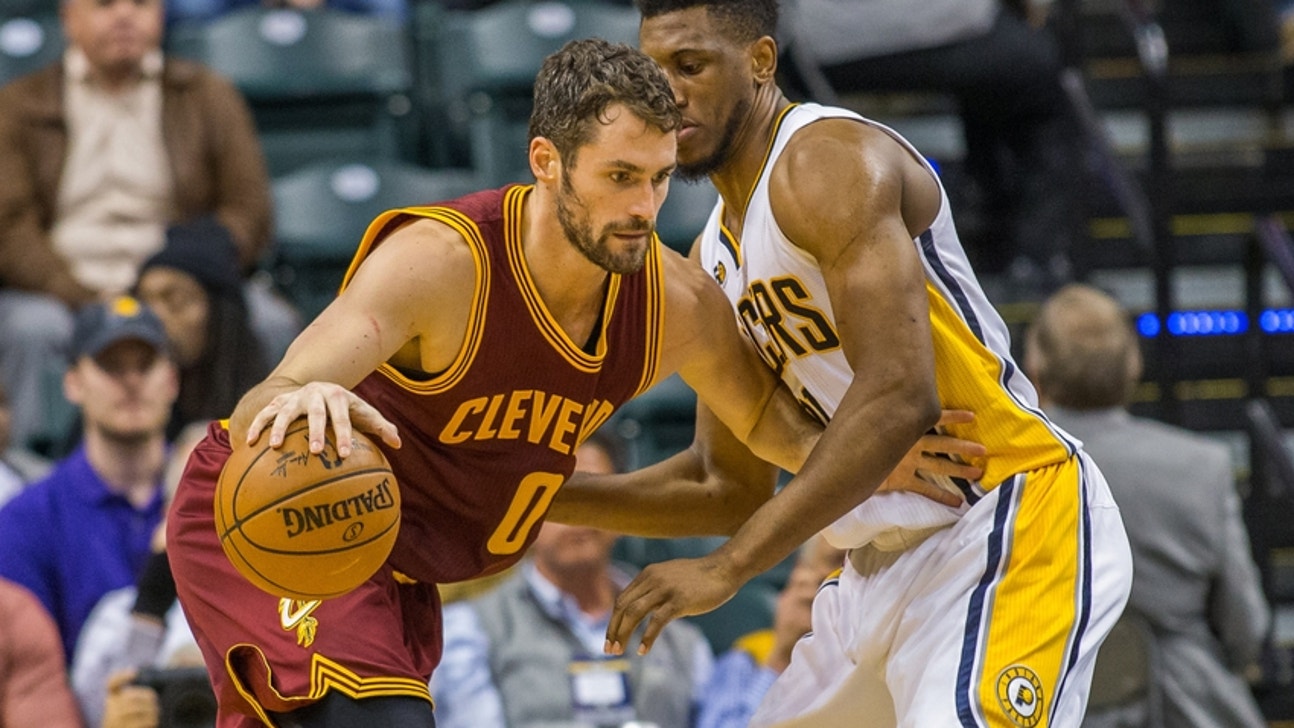 Atlanta Hawks
Three Reasons Kevin Love Should Be An All-Star
Updated
Mar. 4, 2020 3:47 p.m. ET

Fansided, Jared Kungle/FanSided via King James Gospel
Nov 16, 2016; Indianapolis, IN, USA; Cleveland Cavaliers forward Kevin Love (0) dribbles the ball while Indiana Pacers forward Thaddeus Young (21) defends in the second half of the game at Bankers Life Fieldhouse. the Indiana Pacers beat the Cleveland Cavaliers 103-93. Mandatory Credit: Trevor Ruszkowski-USA TODAY Sports
After two seasons of trying to fit in, Kevin Love is finally back to his old self. Here are three reasons he should be an All-Star.
Kevin Love spent his first six seasons in the association with the Minnesota Timberwolves. During his time in The North Star State, Love was honored as an NBA All-Star three times: in 2011, 2012, and 2014.
Following the 2013-14 season, Love was the product of a three-team trade with the Cleveland Cavaliers and Philadelphia 76ers. The trade sent the big-man to Cleveland, where he would play alongside fellow All-Stars LeBron James and Kyrie Irving.
The transition to Cleveland wasn't easy for Love, as he wasn't accustomed to playing with other all-star level players. While in Minnesota, he had the luxury of being the go-to guy on offense, which is not the case with the Cavaliers.
Want your voice heard? Join the King James Gospel team!
On many nights, Love is stuck playing third fiddle to James and Irving. This didn't go well for Love during his first to seasons with the Cavs, as his scoring average dipped nearly 10 points per game and he was grabbing fewer than 10 rebounds per game.
However, after the Cavaliers won the NBA finals in 2016, Love began to feel more comfortable and is now back to his old self. With an impressive 2016-17 campaign thus far, Love should be named an All-Star once again.
Kevin Love Is Back To His Old All-Star Self
Love's aforementioned slump lasted two seasons with the Cavaliers. During his first two seasons with the Cavs, the 28-year-old averaged 16.2 points and 9.8 rebounds per game, both being the lowest since his sophomore season.
It was obvious the transition wouldn't be easy for Love. Similarly to Chris Bosh when he joined the Miami Heat, he had to adjust to playing behind two other all-stars. It may have taken two seasons, but Love has finally found his footing in Cleveland.
cavaliers
King James Gospel 1 wFantasy Basketball: Does Trading LeBron James for Kristaps Porzingis Make Sense?
More headlines around FanSided:
17w - Cleveland Cavaliers Daily: Mo Williams, 2020 Olympics And More17w - What Players Might For USA Basketball In The 2020 Tokyo Olympics?18w - Cleveland Cavaliers Daily: Kyrie Gets Gold And LeBron's Spurs Talk18w - Kyrie Irving Adds Gold Medal To Loaded Trophy Case18w - Cleveland Cavaliers Daily: Point Guard Comparison, UFC And Olympics PrimerMore News at King James Gospel

In his third season with the Cavaliers, Love is taking 15 shots per game, which is the most he has taken since joining the team. Out of these 15 shots per game, he is making 6.9 of them, putting his field goal average at 45.8 percent.
His efficient shooting is a direct cause of his scoring increase. He has managed to get his scoring average back above 20 points per game, scoring 21.7 points per contest. Love's ability to score the ball has helped the Cavaliers reach their 22-7 record.
Along with his boost in scoring, Love is grabbing 10.8 rebounds per game. He attributes his success on the glass to being closer to the basket.
"I think more than anything it's finding myself near the basket more," Love said, per Bleacher Report. "That's why I've been rebounding. I've always been capable. It's not like I forgot how to rebound."
In his first two seasons with the Cavaliers, Love was primarily used as a spot-up shooter. Ever since Tyronn Lue took over as head coach, he has utilized Love in the low post, which has resulted in a boost of points and rebounds.
Although he may not be averaging the same 26 points and 15-plus rebound he did during his former All-Star seasons, Love is back to being a force to be reckoned with on offense and on the boards.
Nov 8, 2016; Cleveland, OH, USA; Atlanta Hawks forward Paul Millsap (4) dribbles the ball around Cleveland Cavaliers forward Kevin Love (0) in the fourth quarter at Quicken Loans Arena. Mandatory Credit: David Richard-USA TODAY Sports
Kevin Love is the Best Power Forward in the Eastern Conference.
In recent years, players such as Paul Millsap and Chris Bosh have represented the Eastern Conference during All-Star weekend.
However, Millsap and the Atlanta Hawks are sitting below .500 at 16-17. Also, he hasn't been averaging the numbers Love has been able to, with averages of 17.3 points and 8.1 rebounds in 28 games this season.
More from King James Gospel
On the other hand, Bosh has not been able to suit up during the 2016-17 campaign with career-threatening blood clots. It is never good to see an All-Star player such as Bosh suffer an injury like this, and we hope he gets back to his former self.
Other power forwards in the Eastern Conference simply haven't been able to match Love's production this season. Serge Ibaka, in his first season wit the Orlando Magic, has been able to average 15.3 points and 6.8 rebounds this season, but it is no where near Love's numbers.
All-Star rosters are constructed by a starting lineup of two guards and three forwards. Just because Love is the best power forward in the East it doesn't exactly mean he will be in the starting lineup. Three Forwards such as, say, LeBron James Paul George, and Jimmy Butler could be in the starting lineup.
Nevertheless, Love has proven to be among the best power forwards in the league. At the very least, he should be an All-Star reserve.
Feb 3, 2016; Charlotte, NC, USA; Cleveland Cavaliers forward LeBron James (23) gets a high five from his teammates guard Kyrie Irving (2) and forward Kevin Love (0) after scoring during the second half of the game against the Charlotte Hornets at Time Warner Cable Arena. Hornets win 106-97. Mandatory Credit: Sam Sharpe-USA TODAY Sports
Love is a Key Contributor on One of, if not, the Best Teams in the NBA.
All-Star weekend is a way to showcase the best players who help their teams win basketball games. This matches Kevin Love perfectly.
Love and the Cavaliers sit atop of the Eastern Conference at 23-7. They are also fresh off a Christmas day win against NBA behemoth Golden State Warriors.
In years past, teams with the best record in their respected conference have had the most players on the All-Star team roster. Most notably, the 2015 Atlanta Hawks had four players in Jeff Tegaue, Kyle Korver, Paul Millsap, and Al Horford named All-Stars after the team got off to the hottest start in the Eastern Conference.
This year should be no different. Love is currently the third leading scorer on the best team in the Eastern Conference, so there is no doubt he should be honored as an All-Star this season.
Overall, Kevin Love is having his best season with the Cavaliers, and it should result in being an All-Star this season.
---
---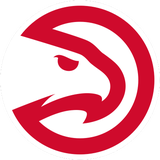 Get more from Atlanta Hawks
Follow your favorites to get information about games, news and more
---