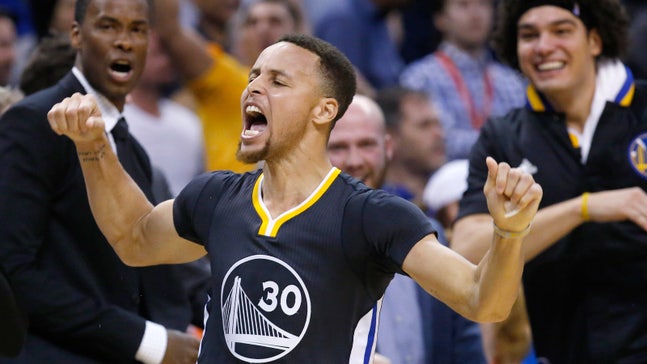 This is the ridiculous shooting drill Steph Curry uses to crush the NBA
Published
Mar. 14, 2016 6:30 p.m. ET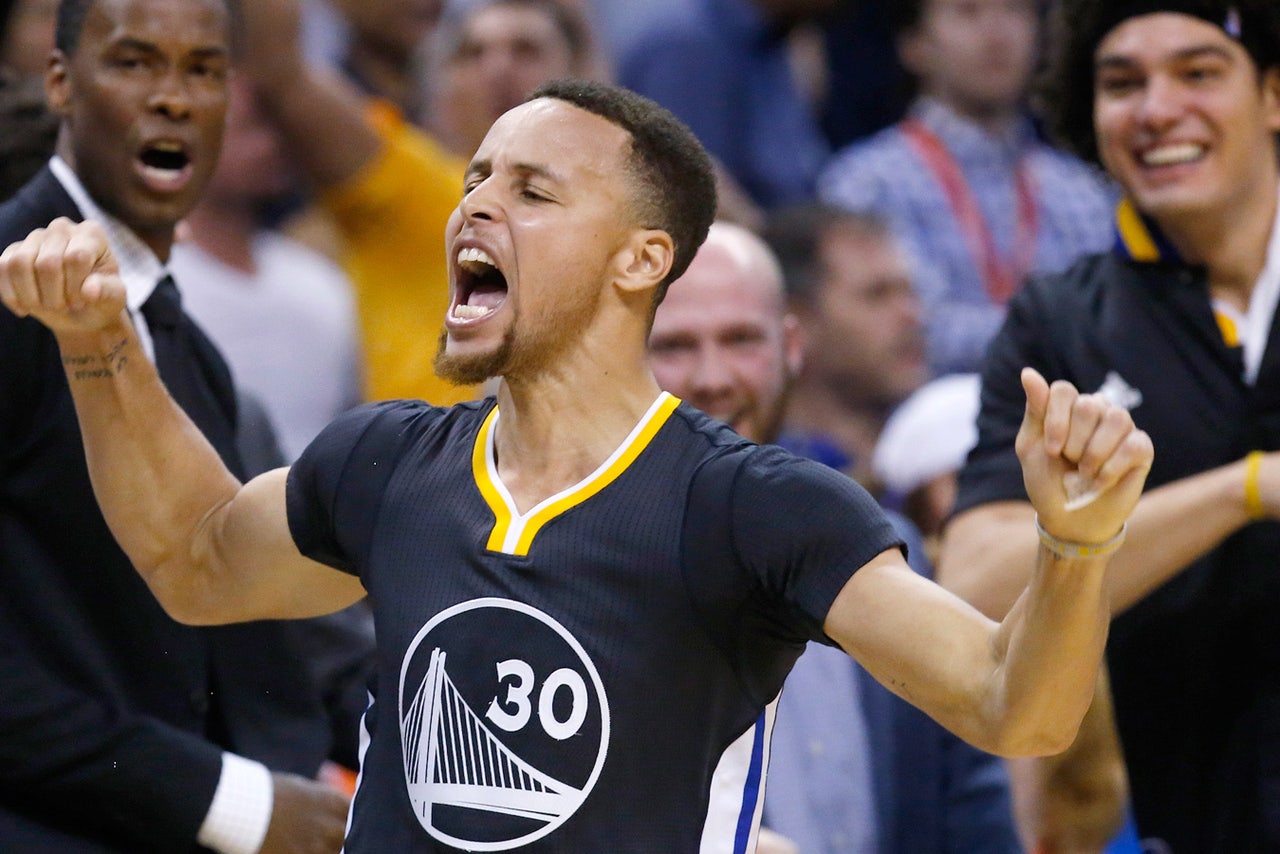 If you want to learn to shoot like Golden State Warriors point guard Stephen Curry, you're going to need one very specific thing: A time machine.
Because without going back to your early childhood and hoisting thousands of 3-pointers and practicing your dribble for countless hours, you're probably never going to reach the lofty heights to which the defending MVP has ascended.
If, however, you simply want to go through Curry's pregame warmup, then you're in luck. Curry's trainers have revealed one of his favorite shooting games, which you can now play in the comfort of your own front yard.
It's called "Beat the Ogre," and it's a modified version of a game with which you might already be familiar (via Sports Illustrated):
It's a variation on an old basketball drill called Beat the Pro, which Kerr and Fraser used to play at Arizona. The game is simple: Shoot a series of shots from wherever you like—threes, midrange, wherever. Every make is one point. Every miss is negative two. Reach seven before you hit negative seven and you beat the pro (so named because you can envision playing "against" an imaginary opponent like, say, Steph Curry). As this reporter can attest, it's a challenging and addictive game, especially if you extend the range.

Because Curry is Curry, however, Fraser had to up the ante. So in Beat the Ogre—the name derives from a joking nickname for the "meathead" Warriors strength and conditioning staff—Curry takes NBA threes on the move, plays to 21 and every miss counts for negative four, rather than two. To succeed, Curry has to be numbingly accurate: Make 10 in a row but miss two and he's only at +2. How does he fare? "On average he does it on the second try," says U'Ren.
Read that again if it didn't fully sink in. Each NBA 3 that Curry makes -- while on the move, mind you, not from a stationary position -- is worth only one point, not three. So one miss wipes out four makes in the blink of an eye. Miss just five times during a game of "Beat the Ogre" and you'll have to make 41 triples in order to win. Even with just one miss, you'll have to go 24-for-25 overall, or a 96-percent clip on (admittedly unguarded) NBA 3s.
And the Warriors' trainers claim that Curry usually wins on his second try -- because if we give him enough time, Curry's eventually going to make every single shot he takes.
Okay, maybe not. But it definitely feels that way. Now, if you'll excuse us, we have an ogre we have to try to vanquish.
---
---