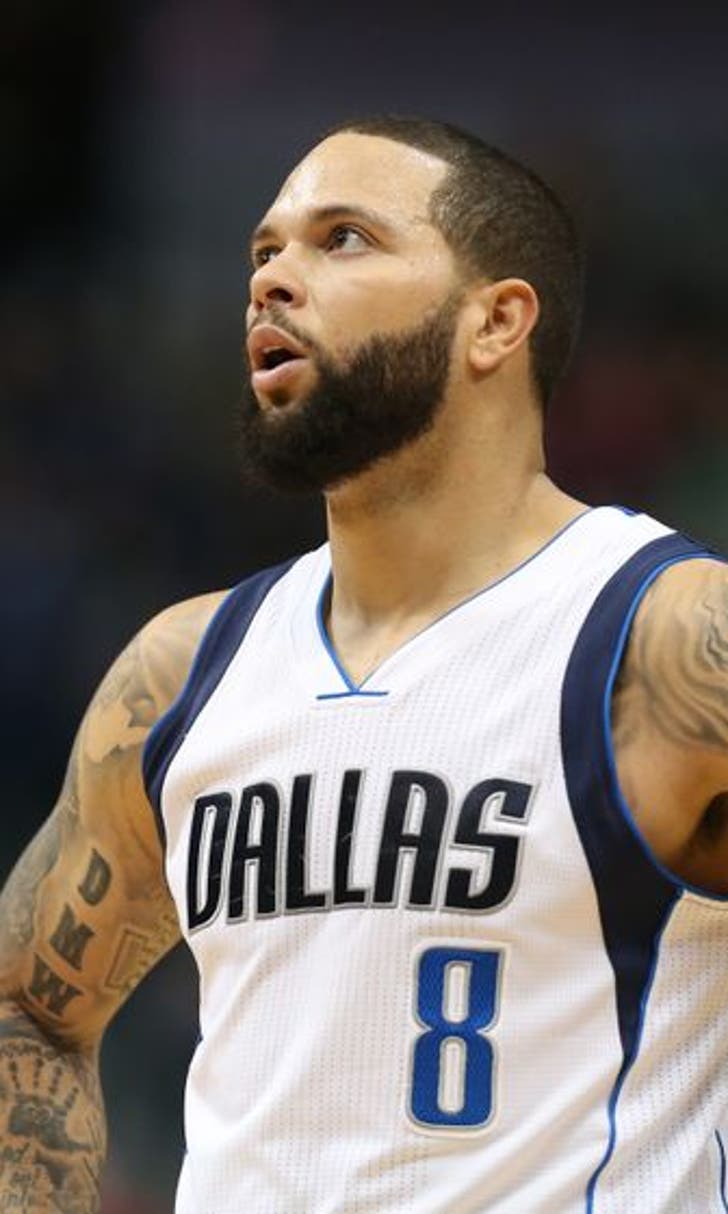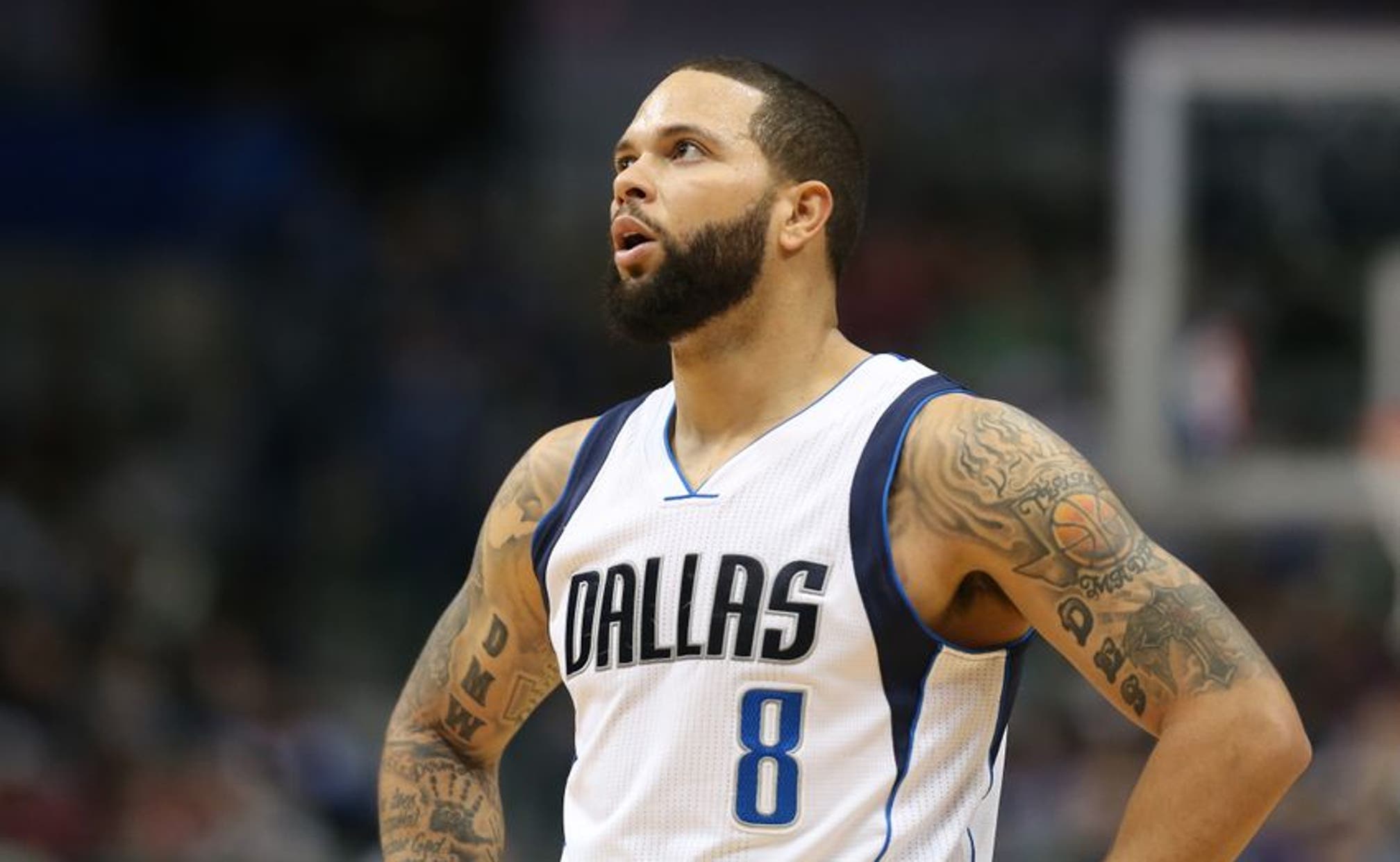 The Time is Now to Trade Deron Williams
BY Fansided and Isaac Harris/FanSided via The Smoking Cuban • December 22, 2016
Dec 9, 2016; Dallas, TX, USA; Dallas Mavericks guard Deron Williams (8) leads a fast break against the Indiana Pacers at American Airlines Center. Mandatory Credit: Matthew Emmons-USA TODAY Sports
With Deron Williams back healthy in a contract year, the Dallas Mavericks should explore all trade options with his increasing trade value.
This past summer, Deron Williams opted for free agency before coming back to Dallas on a one year deal worth around $9 million…a deal he was not all too thrilled about.
Williams opted for free agency with the hopes of landing a longer term contract to stay at home in Dallas only to see the Mavericks chase another point guard in Mike Conley. But even after Conley decided to stay in Memphis, Dallas only brought back Williams on a one year deal.
Now, in late December, the Mavericks sit with a 8-21 record as the last place team in the Western Conference. So what does Dallas do now?
First off, making the playoffs is not exactly out of the picture yet, no matter how many fans want the team to tank. They currently sit just a couple of games back from the 8th spot out West and have the veterans to make a motivated run at it with Dirk Nowitzki returning soon.
But let's assume Dallas (for lack of better term) 'throws in the towel' and feels like finishing with a top five pick in the draft is the best way to go; the path that the majority of the league and fan base think that will (and should) happen.
I have the utmost respect for Williams and the person he is in Dallas, but from a business standpoint, if that happens, then the Mavericks should immediately look into trading Deron Williams as soon as possible.
Here is why…
Dec 21, 2016; Portland, OR, USA; Dallas Mavericks guard Deron Williams (8) dribbles around Portland Trail Blazers guard Damian Lillard (0) during the first quarter at the Moda Center. Mandatory Credit: Craig Mitchelldyer-USA TODAY Sports
Contract Situation
As previously mentioned, Williams is making around $9 million this season on a contract that is expiring this summer. This is a decent chunk of money that can be matched by a wide variety of players on the trade market.
Obviously, a non-contender wouldn't trade for Williams most likely, but a contender who could make the money work could be interested in renting Williams for a few months.
Teams trading for Williams know that he can walk in the summer for nothing and that is exactly the appeal factor for some teams. Whether it is getting off a longer contract or simply needing another scoring option for the playoffs, Williams would have value for a contender.
Dec 16, 2016; Salt Lake City, UT, USA; Dallas Mavericks guard Deron Williams (8) shoots the ball against Utah Jazz guard Shelvin Mack (8) during the first half at Vivint Smart Home Arena. Mandatory Credit: Russ Isabella-USA TODAY Sports
Current Value
Right now, Deron Williams' value is the highest it has been all year. After missing eight games earlier in the year due to injury, Williams is back full healthy as he has logged over 30 minutes a night in each of his last 10 games.
Not only is Williams back fully healthy, but he has been one of the best players on the court for the Mavericks. Williams has scored over 15 points in eight out of his last nine games with three of them being over 20.
Not only has his scoring been back, but just a few weeks ago Williams logged 28 assists in a two game span. His playmaking, ball handling, and scoring looks to be back to normal for the 32-year-old.
For the right price, what contender wouldn't want that for a stretch run? His contract would be hard to make room for in some situations, but if a contender could pull it off, you could see them dish out a first round pick or a younger player off the bench for Williams.
Nov 27, 2016; Dallas, TX, USA; Dallas Mavericks guard Deron Williams (8) warms up before the game against the New Orleans Pelicans at the American Airlines Center. Mandatory Credit: Jerome Miron-USA TODAY Sports
The Roster & Future
This arguably plays into the equation more than anything.
More from The Smoking Cuban
Right now, the Dallas Mavericks have Williams, Devin Harris, J.J. Barea, Seth Curry and Jonathan Gibson as point guards under contract. Of that group, you have to assume based off their contracts and value that Harris, Barea, and Curry are all part of the team heading into next season.
Then factor into the equation that there is a good possibility that Dallas lands a top 8 pick in the draft and possibly lands a new point guard.
Where does that leave Williams?
You can't imagine Dallas would want their new rookie point guard with Williams, Barea, Harris and Curry in the back court. When healthy, Barea and Harris are great off the bench together and the young Curry is still developing his game.
The bottom line is that Dallas is in a half-rebuild mode and getting a draft pick or young asset for the 32 year old Williams heading into free agency this summer would be something they shouldn't pass up.
His contract is friendly, his value is coveted, and with the way the future is unfolding in Dallas, getting the most for Williams right now could be the best move for the franchise.
---
---