National Basketball Association
National Basketball Association
Suns-Mavericks Preview
Updated
Mar. 4, 2020 10:06 p.m. ET

If the Dallas Mavericks are to improve their position in the Western Conference, they know they'll need to take advantage of an upcoming glut of home games.
They draw another favorable matchup in Sunday night's meeting with a decimated Phoenix Suns team that's yet to win on the road in 2016.
Currently 1 1/2 games behind fifth-place Memphis and five back of the Los Angeles Clippers for fourth, Dallas (27-22) has a chance to gain some ground during an 18-game stretch in which it plays 14 times at American Airlines Center, where it's won nine of 12.
"It's an important stand for us," guard Deron Williams said. "We've only got a couple one-game trips in the next month or so. We've got to make the most of this opportunity."
The Mavericks got the stretch off to a good start with Friday's 91-79 win over lowly Brooklyn, continuing their recent trend of beating the weaker opponents on the schedule. In having split its last six games, Dallas owns victories over the Nets, Minnesota and the Los Angeles Lakers - teams that are a combined 35-110 - while losing to contenders Oklahoma City, Houston and Golden State.
Phoenix (14-34) qualifies as a soft spot - it's a league-worst 2-18 since Dec. 20 and 4-21 on the road. The Suns have lost 13 straight outside Arizona, 12 by double-digits.
While defending teams has been a season-long problem, injuries to Eric Bledsoe and Brandon Knight have led to issues on the offensive end as well. The Suns are averaging 92.6 points over their last seven games and 18.3 turnovers over the past six.
After committing 23 giveaways in Wednesday's 113-95 loss at Cleveland, Phoenix had 16 in Friday's 102-84 defeat to New York to fall to 0-3 on its four-game trip.
''You've got no chance when you turn the ball over,'' coach Jeff Hornacek said. ''I don't know, when I look at the turnovers they seem like basic plays we don't even complete. If you can't complete the basic plays, you're in for some long nights.''
Bledsoe underwent season-ending knee surgery Dec. 29 and Knight will miss a sixth straight with a groin strain, leaving the backcourt in the hands of youngsters Devin Booker and Archie Goodwin, who have provided mixed results.
Booker is averaging 20.0 points over his last six games after recording 21 against the Knicks. Goodwin averaged 23.3 over a three-game stretch capped by an 11-of-15, 26-point effort Tuesday in Philadelphia, but he's gone 6 of 25 from the field while totaling 18 points in the past two.
With Williams, shooting 27.9 percent over his last four, and Wesley Matthews - averaging 6.7 points in his last three - both slumping, Chandler Parsons has carried Dallas' offense of late. The forward is averaging 24.3 points over a six-game span and gone 26 of 44 from 3-point range in his last eight.
Parsons posted his first double-double of the season with 19 points and 10 rebounds against Brooklyn, while Zaza Pachulia had 16 points and 12 rebounds after missing the previous three games with a sore Achilles.
''He's a walking double-double,'' Parsons said. ''It's definitely good to have him back and get our normal starting lineup again.''
Raymond Felton has totaled 35 points in Dallas' two wins over Phoenix this season, the last a 104-94 victory Dec. 14 that began the Suns' road skid. The Mavericks recorded a 111-95 win in Phoenix in the Oct. 28 opener.
---
---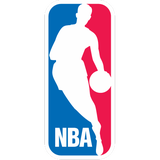 Get more from National Basketball Association
Follow your favorites to get information about games, news and more
---