National Basketball Association
National Basketball Association
Suns get defensive with 6-player deal
Published
Dec. 21, 2010 1:18 a.m. ET

Vince Carter went home to revitalize his career. A little over a year later, he's getting another shot at it, this time with Steve Nash and the uptempo Phoenix Suns.
Part of a six-player deal with his hometown Orlando Magic completed on Sunday, Carter is hoping to show there's still some life in those once-springy legs and that he, center Marcin Gortat and swingman Mickael Pietrus can give the Suns a much-needed defensive boost.
''I look around these young guys and I've been around for a while, and I just want to bring Vince Carter, my game, who I am, my style of play, what I've done in the past years,'' Carter said Monday after being introduced with his new teammates. ''It's a wide-open offense where you can make things happen.''
Carter, 33, was once considered the air apparent to Michael Jordan, a former North Carolina standout who could soar through the air just like the other Tar Heels' flying star. A seven-time All-Star in 12 NBA seasons, Carter wasn't quite as prolific as he once was in his final years in New Jersey and ended up traded to Orlando before the 2009-10 season.
Teaming up with Dwight Howard didn't go quite as anticipated. Carter had the worst season of his career in Orlando last year, averaging 16.6 points and 3.9 rebounds, and had a dismal performance in the Eastern Conference finals, even losing playing time to backup J.J. Redick.
Now, the player who once created ''Vinsanity'' gets a chance to work with Nash, still one of the NBA's most prolific set-up men, and in an offense built around running and 3-pointers. Phoenix's push-the-pace system worked well for Jason Richardson, the Suns' leading scorer before he was included in the six-player deal, and Carter would like think it could do the same for him.
''I feel like you can get better with age, you can learn the ins and outs of the game,'' Carter said. ''Maybe you lose a step, maybe you don't jump as high as you did, but you can be more effective and that's what I've prided myself on, fine-turning my game each and every year.''
Carter is the marquee name in the deal, which sent Hedo Turkoglu and little-used forward Earl Clark to Orlando and a 2011 first-round draft pick to the Suns.
Gortat is the anchor, at least on Phoenix's side of it.
The Suns have relied on a prolific offense seemingly since they started playing in the desert.
Defense? That was always the problem, exacerbated this season with the loss of power forward Amare Stoudemire; through Sunday's games, the Suns led the NBA in scoring, but were also tied with Minnesota for last in scoring defense.
Gortat should help.
The 6-foot-11 Polish center spent the past three years as an understudy to Howard, a perennial All-Star and two-time NBA defensive player of the year. Gortat didn't get much playing time as Howard's backup, but he picked up plenty in practice bullfights with him and is ready for his chance to shine.
''I'm ready, I'm telling you,'' Gortat said. ''There's nobody else who can hurt me in this league. I've been going hard against this guy for four years. Trust me, practice was tougher than the game. When I went to the game, I was happy to play against somebody else.''
Gortat should give the Suns some much-needed beef and front-line options.
Robin Lopez is Phoenix's current center, but has been inconsistent and didn't have much help against the other teams' bigs; Turkoglu and perimeter-oriented Channing Frye had been the power forwards. Gortat gives the Suns some extra heft to go against teams like Dallas, and the Lakers and is athletic enough to serve as another option for Nash on the pick-and-roll and on the break.
''I'm going to fit this style perfectly,'' Gortat said.
The Suns sure hope so.
---
---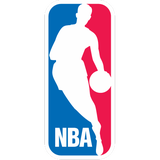 Get more from National Basketball Association
Follow your favorites to get information about games, news and more
---