National Basketball Association
National Basketball Association
Suns begin search for next GM
Published
Apr. 23, 2013 10:17 p.m. ET

Lance Blanks' run as a first-time NBA general manager was unsuccessful, three years of losing that ended with him losing his job with the Phoenix Suns.
The failed stint won't prevent the Suns from hiring another first-time GM or even someone without front office experience.
What they're looking for is someone who can find the right players, no matter who it is.
''First and foremost what we need is a first-rate talent evaluator, kind of a chief talent officer as you will,'' Suns President of Basketball Operations Lon Babby said on Tuesday. ''Wherever that leads us, that will be the decision we will have to make. That person is going to have the loudest voice in the room on basketball decisions, as has been the case the last three years, and we have to get that person right.''
Blanks was an up-and-coming NBA executive when the Suns hired him as general manager in 2010, but he wasn't able to build them into a winner - with or without Steve Nash.
The Suns won 40 games in Blanks' first season and backpedaled from there, finishing with the second-worst record in franchise history this season, their first since Nash was traded to the rival Lakers.
Phoenix parted ways with Blanks on Monday after finishing 25-57, worst since the franchise went 16-66 in its inaugural season in 1968-69, and missing the playoffs for the third straight season.
''We went into this season expecting to be better than we were,'' Babby said. ''Right now we are, in my judgment, at the beginnings of a rebuilding process and our primary mission is to obtain assets in the form of players, flexibility and draft choices and go through that process, make progress that is measurable and not necessarily in terms of wins and losses.''
Babby said he'd like to have a general manager in place before the NBA draft, but believes the team will be prepared if that's not the case. He'd also like to hire the GM before a coach, whether it's interim Lindsey Hunter getting the job full time or someone else moving into the role.
''Lindsey knows he's very much a candidate for the job,'' Babby said. ''What I said to him is that if all things go according to how I'd like them to go, would be to get our front office in place before we make our coaching decision because I think it's very important that we have alignment between the front office and the coach. I don't want to disrupt that if the timing works out, which I hope it will.''
Babby said it's unlikely that the new GM would come from within the organization, but didn't rule it out. He also didn't say no to the possibility of bringing back former player Charles Barkley, a popular choice among fans, but considered that a longshot, too.
''I'll consider anybody and I don't want to get into candidates, but I think the job requires rowing the boat every single day and it's an all-consuming job,'' Babby said. ''My impression is that he has a pretty full and pretty good life, and taking on a challenge like this isn't something he would really want if he knew what it really entailed.''
Whichever direction the Suns go, with the general manager and coach, it will be an important step for the franchise.
Popularity for the franchise was at an all-time high in 2009-10, when the Valley of the Sun became Planet Orange and the Suns reached the Western Conference finals.
Support for the Suns has gradually declined with each losing season and frustration levels with the team seemed to peak over the past year, when Nash was traded to the hated Lakers, fan favorite Grant Hill was allowed to sign with the Clippers and the losses piled up.
''This is still a great place to work, a great city to live in, a great franchise with a great history and we've done a good job of ratcheting down with expectations,'' Babby said with a chuckle. ''The people coming in will be in a very favorable spot, but this happened yesterday and it's only the very beginnings of it. I'm confident with our organization, our ownership, our history will attract the very best candidates.''
---
---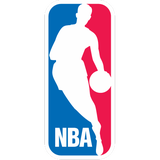 Get more from National Basketball Association
Follow your favorites to get information about games, news and more
---