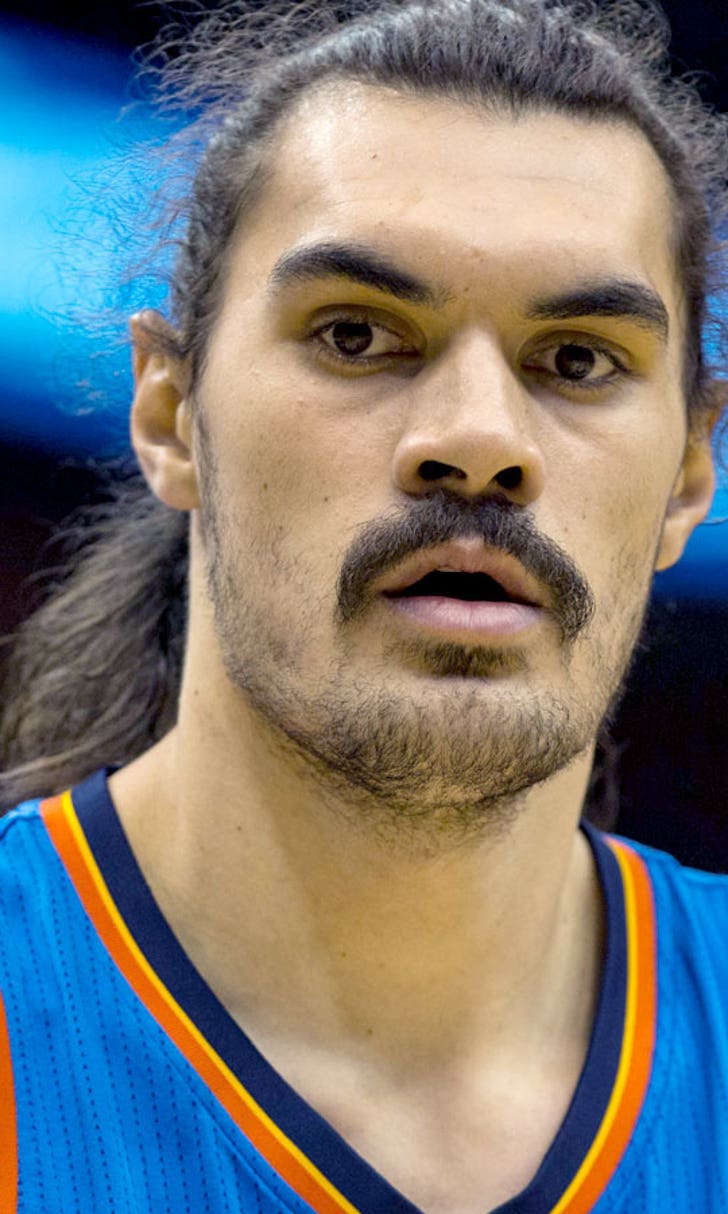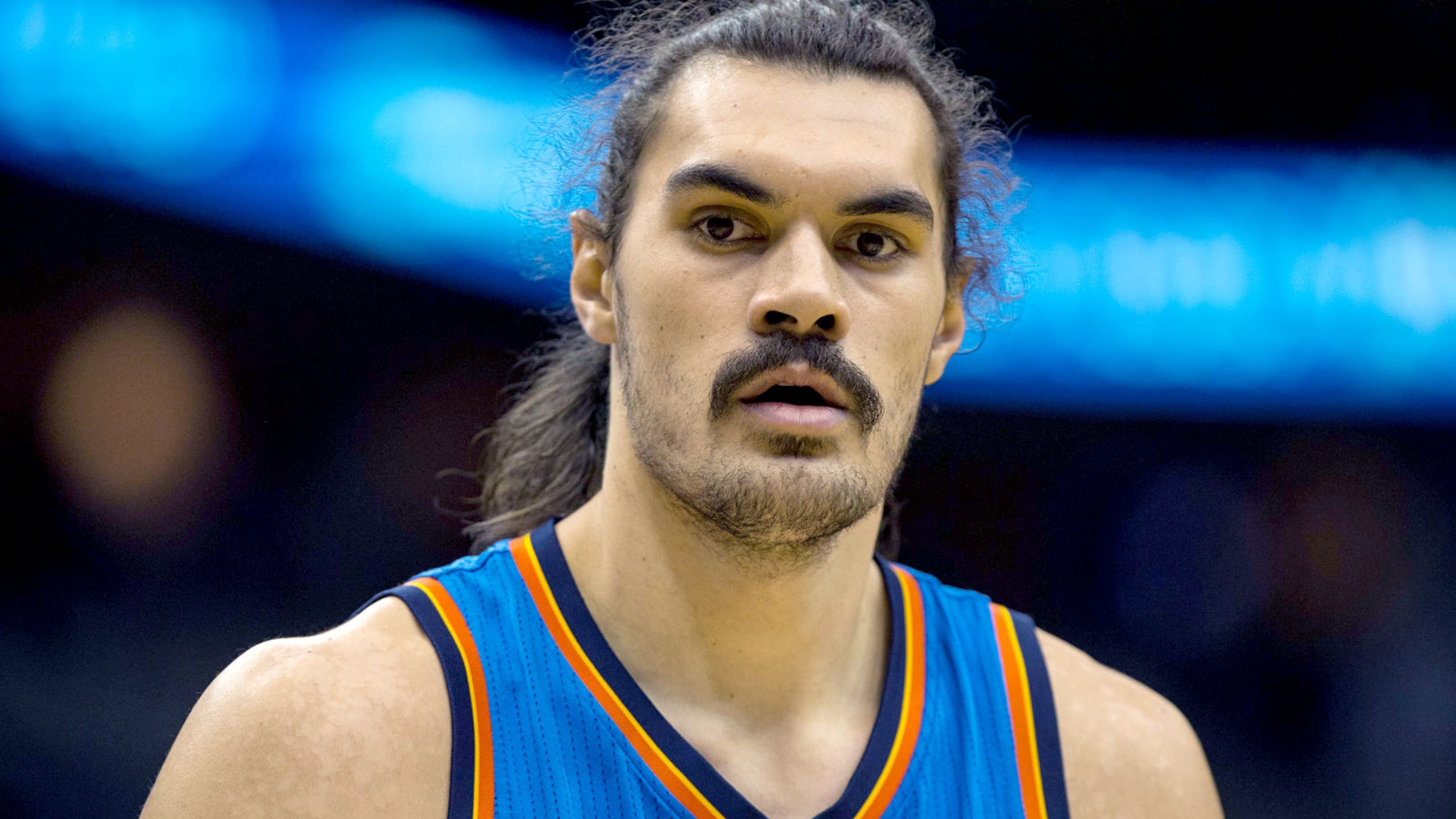 Steven Adams clobbers a ref on the head at the scorer's table
BY Jeff Caplan • January 13, 2016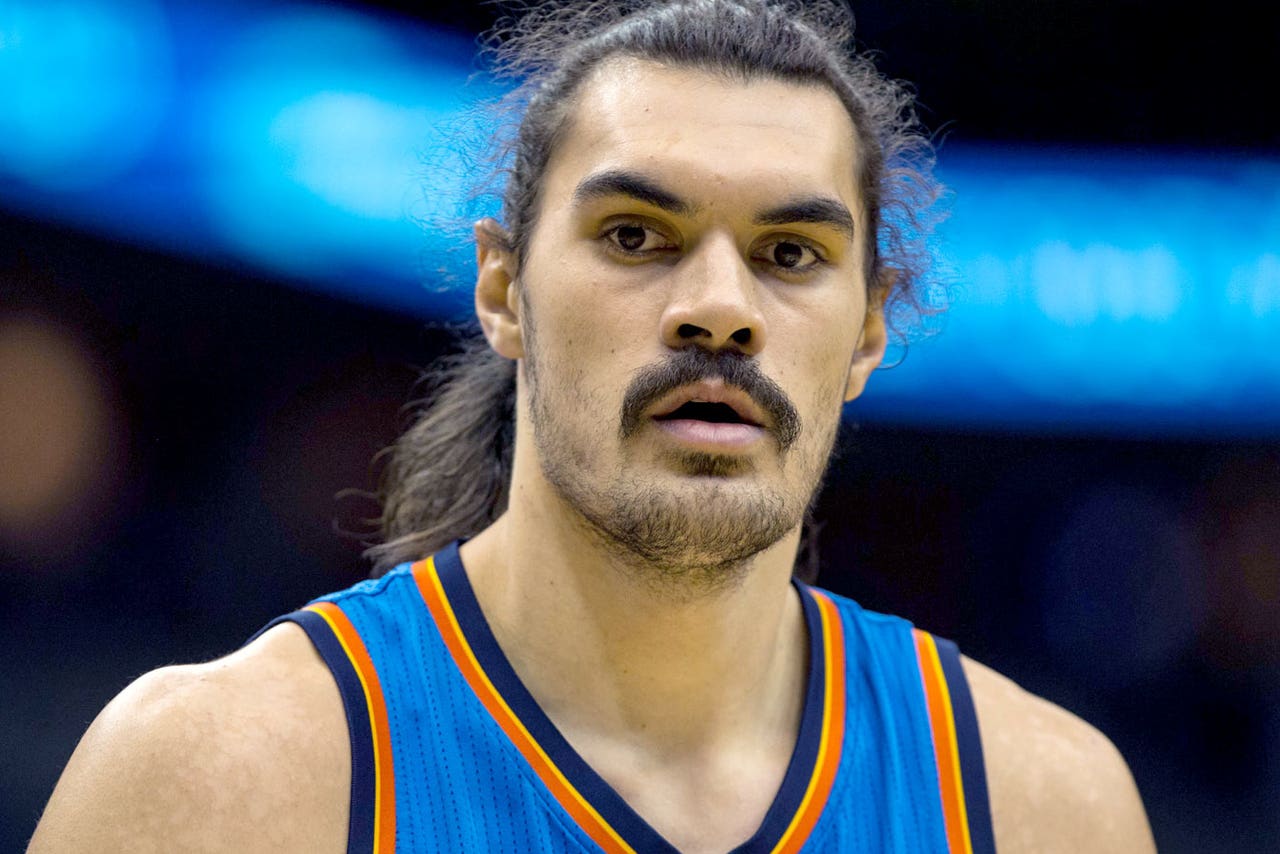 The Oklahoma City Thunder expect 7-foot, 255-pound center Steven Adams to play with a physical edge, and the New Zealander almost always does.
And any big man who battles in the trenches night after night knows he has to learn the art of working over the refs if he's going to get some whistles to go his way. Only Adams on Tuesday night against the Minnesota Timberwolves gave the phrase an all new meaning.
As Adams checked in with 1:47 to go in the first half, he lifted his warmup shirt over his head and -- KAPOW! -- his gigantic man-arms landed on top of referee Brian Forte's head. Just look at the size of those meat hooks. 
No hard feelings, though, as Adams quickly apologized before entering the game. No word if Forte reached for the Excedrin at halftime.
---
---