National Basketball Association
National Basketball Association
Stern surprised at how well NBA season has gone
Published
Mar. 28, 2012 4:20 a.m. ET

NBA Commissioner David Stern said Tuesday it's been a ''surprisingly good'' season considering the late start and the potential for ill will among fans in the wake of the labor dispute that erased 16 games from the schedule.
Stern also said there already are signs the collective bargaining agreement is having an impact, as teams make personnel decisions to cut payroll to avoid the stiffer luxury tax that the new deal creates.
The commissioner said he expects a ''robust discussion'' on adding goaltending to the areas that can be subject to video replay review by officials.
''I'm not going to mention the LaMarcus Aldridge and Portland game,'' he said, a reference to the Feb. 6 game between the Trail Blazers and Oklahoma City, when Aldridge was called for goaltending on a shot by Kevin Durant with six seconds left. The call tied the game at 103 and the Thunder went on to win in overtime. The next day, the NBA said the call was incorrect.
There are issues to be resolved involving what replays would do to interrupt the court action, Stern said.
''We probably have a dozen things now where we have instant replay, up from nothing,'' he said. ''What we want to do is get it right without killing the flow of the game.''
Stern met with reporters before the game between the San Antonio Spurs and Phoenix Suns.
''It's been a good year,'' he said, ''surprisingly good for us in terms of all the metrics that we use - television viewership, attendance, merchandise sales, much better than I think we had a right to expect, but we'll take it because it's a lot of fun.''
He said that coming off a highly successful season helped, as did getting the season off to a big start with five Christmas day games, followed by some great story lines, particularly Jeremy Lin in New York.
Stern said that the collective bargaining agreement ''is actually beginning to work already in a big way.''
''As we watch in baseball and we see 10-year contracts and 9-year contracts, 10 years for huge amounts,'' he said. ''Those players would only get four-year contracts in our sport. We've aligned pay with performance in an important way.''
Stern offered several examples.
''I see accusations being made or observations being made that the Lakers may have had some transactions that had to do with reducing payroll because of the impending tax,'' he said. ''I think Dallas made a decision that Tyson Chandler, J.J. Barea, Caron Butler - all good players, all participants on a championship team - with long-term deals would have completely eliminated flexibility.''
He said Indiana signed ''a great player in David West for two years because the third year is an important year. That's when the tax goes up so much.''
''I'm sure the way he's performing, he'll get another contract and a good one, but it's pay for performance rather than do things that give you pause. So our teams are looking at it very, very carefully.''
Stern indicated that it would be unwise for Seattle to build an arena with the certainty of having an immediate NBA tenant, because that's not likely to happen.
''It's a chicken and egg,'' the commissioner said. ''We don't have any plans to expand and we're working arduously with Sacramento and New Orleans both to keep the teams that are there. So you can't predict. Although we're always encouraging of first-class, world-class buildings, I think it would be better if they sort of scoped them out in a way that demonstrated that they could make money or not lose money without an NBA team because you just can't predict or project.''
---
---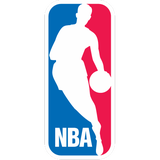 Get more from National Basketball Association
Follow your favorites to get information about games, news and more
---