National Basketball Association
National Basketball Association
Spurs waive Stephen Jackson
Published
Apr. 12, 2013 1:00 a.m. ET

The San Antonio Spurs waived forward Stephen Jackson on Friday, a surprising end to his second stint with the team.
The 13-year NBA veteran averaged 6.2 points, 2.8 rebounds, 1.5 assists and 19.5 minutes in 55 games this season, but the Spurs decided to move on without him even as they battle a number of injuries.
''We're getting ready for the playoffs and putting our team together,'' Spurs coach Gregg Popovich said. ''What we want to do and who we want to do it with and we thought making this decision with Jack was best for the group.
''Was a tough decision, because on a personal basis, I've known him a long time and I enjoy him very much. But you have to make decisions that are tough some times, and we thought this was best for our group.''
Jackson wasn't available for comment, but posted a message on his Twitter account.
''Thanks to all my fans for the support and love,'' Jackson wrote. ''I would never say a player is better than me when I know their (sic) not. Not for no one.'' He ended with the hashtags ''uandiknowwhatsgoingon'' and ''keeponpushin.''
In 849 games with San Antonio, New Jersey, Atlanta, Indiana, Golden State, Charlotte and Milwaukee, he has averaged 15.3 points, 3.9 rebounds, 3.1 assists, 1.30 steals and 32.1 minutes.
Because he was released after March 1, Jackson — a member of San Antonio's 2003 NBA championship team — is ineligible for the playoffs if he signs with another team. The move came about half an hour before the Spurs were scheduled to take their annual team photo.
Popovich wouldn't discuss reports that Jackson was upset about his role with the team, but did say Jackson didn't violate any team rules or policies.
''There is no conspiracy theory or anything,'' Popovich said.
Fighting injuries, San Antonio is battling Oklahoma City for the No. 1 seed in the Western Conference.
Point guard Tony Parker missed two straight games because of a sore neck and left ankle before returning Wednesday night in a loss to Denver, and Manu Ginobili is expected to miss the rest of the regular season because of a strained right hamstring.
Boris Diaw, a reserve forward, will miss three to four weeks after having surgery Friday to have a synovial cyst from his lumbar spine.
''We probably look a little thin, but life goes on,'' Popovich said. ''Nobody knew it was going to be two or three weeks for Boris, but the two events are basically mutually exclusive in the sense of what had to be done.''
---
---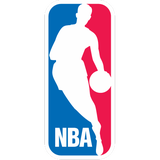 Get more from National Basketball Association
Follow your favorites to get information about games, news and more
---