National Basketball Association
National Basketball Association
Spurs rest stars but still outlast Curry, Warriors
Published
Dec. 19, 2013 12:00 a.m. ET

With or without its star trio, the San Antonio Spurs still play with a championship pedigree.
Tiago Splitter tipped in a rebound with 2.1 seconds left, lifting the short-handed Spurs to a 104-102 victory over the Golden State Warriors on Thursday night.
San Antonio (21-5) rested Tim Duncan and Manu Ginobili, and Tony Parker sat out for the second straight game with a bruised right shin. None of it mattered.
"They did play well in the absence of our players, but it happens a lot in this league when players are hurt and other players want to prove something," Spurs coach Gregg Popovich said. "They want to show the coach they should be getting more minutes and that the coach doesn't know what the heck he's talking about."
The Spurs used big nights from Marco Belinelli, Kawhi Leonard and Patty Mills to hand the Warriors (14-13) another devastating defeat in a rematch of last season's Western Conference semifinals.
The Warriors led by 14 points in the second quarter, fell behind by nine in the third but were still in position to win against San Antonio's second-stringers in the closing moments.
Stephen Curry hit a tying 3-pointer to cap Golden State's comeback. But after two misses by teammates, Splitter was wide open under the rim to tap in the winning score.
Belinelli scored a career-high 28 points against his former team, Leonard had 21 points and 10 rebounds and Mills added 20 points in one of San Antonio's most impressive wins this season. It also was a season high in points for Leonard and Mills.
"Every guy stepped up," Belinelli said.
David Lee had 32 points and 13 rebounds in Golden State's sloppy performance. Curry scored 30 points and tied his career high with 15 assists, and Andrew Bogut collected 18 rebounds.
The Warriors allowed a season-high 31 points off 24 turnovers. San Antonio gave up 19 points on 19 turnovers.
"We can't lose that game. Period," Bogut said.
The Warriors started the final quarter on a 12-4 run, tying the game on Klay Thompson's 3-pointer with 8:37 remaining. Curry gave Golden State the lead moments later with another from long range.
San Antonio was clinging to a 102-99 lead when Curry stepped up once again. Andre Iguodala corralled Curry's missed jumper, and handed it back to him at the top of the arc. Curry connected from there for the tying basket with 28.7 seconds left.
In a wild scrum on San Antonio's final possession, Belinelli missed a jumper and then Diaw's tip bounced out. Splitter was unguarded in front of the rim, tipping the ball in for the go-ahead basket.
"It was a loose ball. Me and Boris didn't know who was going to get it. I was lucky to be there at the perfect moment," Splitter said.
Warriors coach Mark Jackson called timeout, but his team got little out of the resulting play. Iguodala inbounded on the side to Curry, he was immediately doubled teamed and heaved a one-handed shot that was never close.
"We got out of character when we established our lead," Jackson said. "And we gave them life."
San Antonio showed off its depth and winning system in its first visit to Oracle Arena since eliminating the Warriors in Game 6 of the conference semifinals last season.
After the Warriors went ahead by 14 in the second quarter, Danny Green and Leonard led the Spurs back. The pair powered a 19-4 run that put San Antonio up 39-38 and left most of the announced crowd of 19,596 -- the 50th straight sellout for the Warriors -- stunned and silent.
The Spurs held a 53-51 halftime lead, and they didn't relent after the break. Belinelli scored 17 points in the third quarter to help San Antonio to an 82-74 lead before Golden State nearly rallied in the fourth.
"They're a team that has won championships and knows how to win," Lee said. "Regardless of who's on the floor, they have a proven system."
NOTES: It was the first time in NBA history that three Australians started in the same game: Bogut for the Warriors, and Mills and Aron Baynes for San Antonio. ... San Antonio was 1-2 last season when Duncan, Ginobili and Parker all didn't play, including a 116-106 loss at Golden State on April 15. ... San Antonio makes its only other visit to Golden State on March 22.
---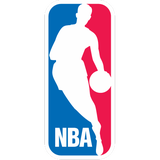 Get more from National Basketball Association
Follow your favorites to get information about games, news and more
---