National Basketball Association
National Basketball Association
Sloan weary from fighting losing battles
Published
Feb. 10, 2011 12:00 a.m. ET

With his voice cracking and tears in his eyes, it was a very different Jerry Sloan saying goodbye to the pro basketball world than the Sloan we had seen coaching the Utah Jazz for the past 23 years.
We never saw him overcome with emotion when he was the only coach in history to win 1,000 games with one team. Or when all that stood between him and back-to-back championships was a fellow named Michael Jordan.
But Sloan was good and emotional up on the dais Thursday when he was saying goodbye to a franchise with which he had become as much of an institution as Karl Malone and John Stockton.
Except when it came to the rumors that he was leaving because he had lost a battle of wills with Deron Williams.
The Jazz did their best to throw water on the fire, even though it had become apparent, in recent weeks, that the relationship between Sloan and Williams had become strained.
It'd be criminal if Williams did push Sloan out. As good a career as Williams is putting together, he simply doesn't have the résumé at this point to command such power with the Miller family, which owns Utah's only pro franchise.
Here's what we heard on that front: Williams was pushing behind the scenes to get more playing time for C.J. Miles and other younger players, while Sloan was committed to continue going into battle with veterans he trusted, including Raja Bell and Andrei Kirilenko. His trust in Kirilenko was met with the rolling of eyes by some players, who noted that Kirilenko milked injuries and liked to take an occasional game off.
Besides that, Sloan was sticking with his time-honored, halfcourt game and a pace that hadn't changed a whole lot since Malone and Stockton were leading the Jazz to two consecutive NBA Finals in the late '90s. Apparently that also didn't sit well with Williams, who wanted to push the pace and go up-tempo. Would he use it to run all the way out of Utah in two seasons, when he's free? That was the natural question when Sloan stunned the basketball world with his resignation after 26 years with the team.
"It's tougher than I thought it would be,'' he said at a press conference in his first comments, and already his eyes were tearing.
But boy, did he buck up and give everyone a typical Jerry Sloan response — direct and defiant — when they asked about his alleged problems with Williams.
"I've had confrontations with players since I've been in the league,'' he said. "Those things were minor, as far as trying to go forward. That's the way it is.''
They used to ask Sloan how long he intended on coaching the Jazz. His stock reply was, "Maybe one more day.''
That day came Wednesday, when the Jazz lost their 10th game in their past 14 and when the rumors about his problems with Williams only intensified. There were other problems apparently, centering on what every coach fears. Talk to people who know the Jazz and they'll tell you that players started to tune out Sloan in the past few weeks.
Maybe they did, and nobody would be surprised since Sloan ran the most unique ship in the NBA. What other coach insists that players tuck in their shirts for practice?
"Jerry is a no-nonsense guy,'' said Sloan's old boss, Frank Layden. "He has great respect for the game. We've got some coaches who just roll the ball out there and let 'em play. Not Jerry.''
But the bigger problem, from the perspective of the front office, centered on the Williams stuff. Regardless of whether Sloan was a legend, would it really surprise anyone if the team catered to a player who will be free in two short summers? In this case, yes. The Jazz don't roll this way.
If there was a big problem, Sloan did not say a word about it. He talked about having less energy than in the past. When he lost to the Nets in Newark a few weeks back, he lamented his team's lack of intensity, focus and hustle. That was happening more frequently, leading people to think that he had lost his team. Maybe not completely. But Sloan could see what was happening, too.
After a loss to the Bulls on Wednesday, he told his boss, GM Kevin O'Connor, and Greg Miller, the team's chief executive officer and son of the late owner, Larry Miller, that he was done. They asked him to go home and sleep on it. He did, but didn't change his mind. They tried to change it Thursday up until about 10 minutes before everyone took a seat on the dais in Salt Lake City.
Early on, Greg Miller made a pre-emptive strike against the rumors about Williams.
"Nobody pushed Jerry out,'' he said. "No players pushed him out.''
Again, if it did happen, it would be a disgrace and a major surprise. The Jazz are seen as the last team on Earth that would acquiesce to that sort of power play.
As far as Sloan was concerned, there was nothing complicated about his motives.
"My time is up and it's time for me to move on,'' he said.
Just as he succeeded Layden in 1988, moving over from an assistant's chair, that same move now has been made by Tyrone Corbin. As with Sloan, it's Corbin's first head coaching job, too.
"Frank told me in a similar situation, he said, 'There are two things I'd like you to try to do,'" Sloan said. "'Don't get on officials. And don't over-coach.' I got 50 percent."
The refs bore the brunt of the other half of Layden's advice that went unheeded.
"I was never able to cure that 50 percent with officials over the years,'' Sloan said. "But I think they knew I was competitive.''
He was as competitive as any coach who lived. And, only because of Michael Jordan, he never won a ring. He never got named Coach of the Year, either, because critics always said he had Malone and Stockton to get him all his wins.
But he stood the test of time and took his rightful place in the Naismith Hall of Fame two years ago. The shame of it is few noticed, because that was the same year the doors to the Hall of Fame blew open for Jordan.
Even in that competition against the great Jordan, Sloan couldn't help but finish second.
---
---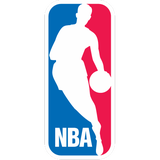 Get more from National Basketball Association
Follow your favorites to get information about games, news and more
---