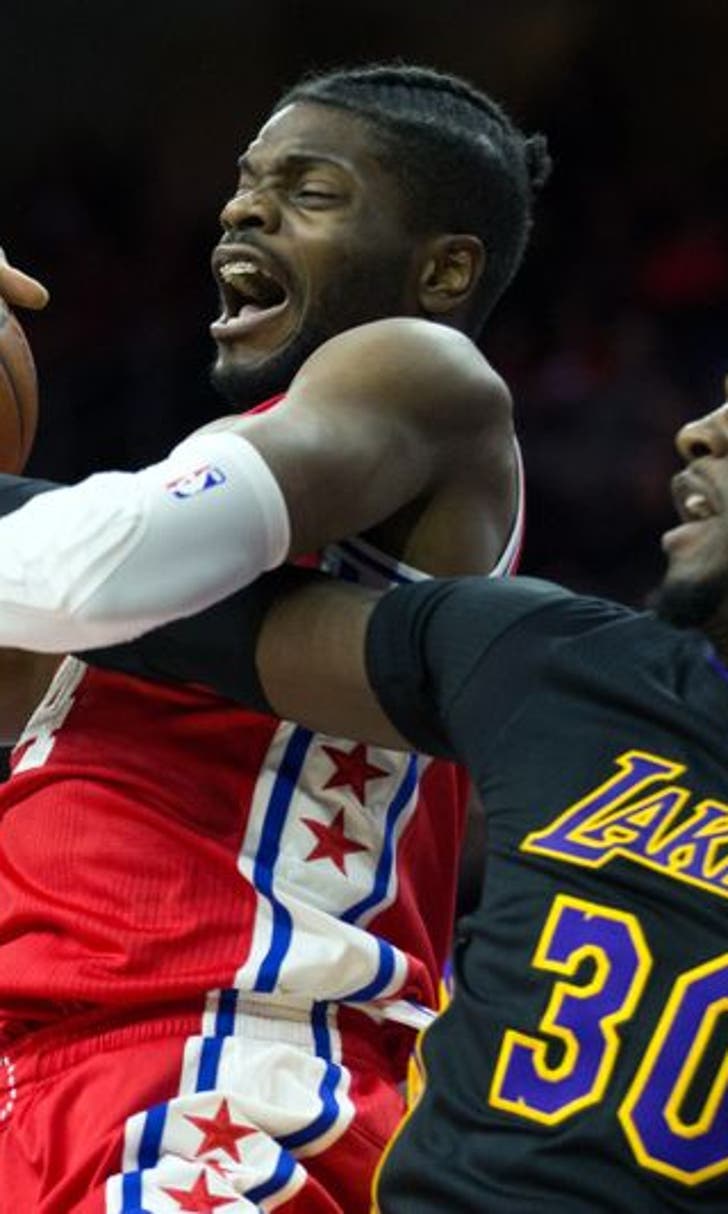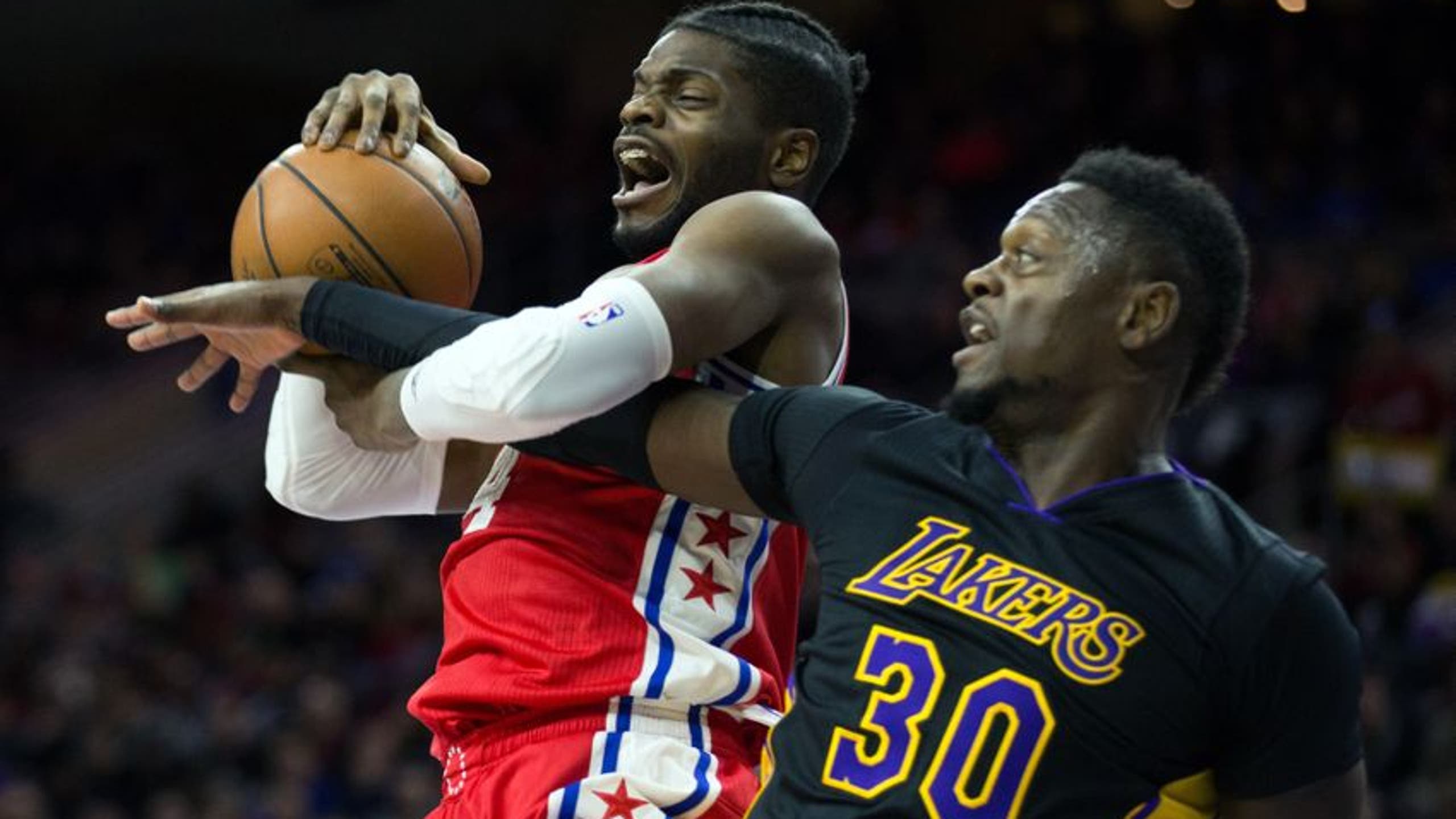 Should The Celtics Make A Move For Nerlens Noel?
BY Fansided and Liam O'Brien/FanSided via Hardwood Houdini • December 20, 2016
The Philadelphia 76ers are looking to part ways with the disgruntled big man. What will it require for the Celtics to land Noel?
With the 27th-best rebounding differential in the NBA, the Boston Celtics are blatantly in need of landing some frontcourt help in order to assist with their woes on the glass. Big men such as Amir Johnson, Kelly Olynyk, and Tyler Zeller have disappointed in this category, leading the Celtics to a horrific rebounding average of 42.0 per contest, which places them third from the bottom in the NBA.
More from Hardwood Houdini
If Boston continues to yield offensive boards at their current rate, as they garner just 74.5 percent of available defensive rebounds, fans are destined to witness consistent collapses over the course of games. A failure to box out and a propensity to relinquish rebounding opportunities played massive roles in losses to the Thunder and  Raptors in which the Celtics held a lead late in the game, and this inability to close out victories will continue if a remedy is not found for these rebounding issues.
One potential solution for Boston could be in the form of embattled Philadelphia 76ers center Nerlens Noel. After returning from a left knee injury which sidelined him for the first third of the season, Noel has been unable to crack the 76ers rotation. To complicate the matter, 76ers head coach Brent Brown iterated that Noel will not be a part of Philadelphia's regular lineup moving forward, buried on the depth chart beneath the likes of former top-three draft selections Joell Embiid and Jahlil Okafor.
While Brown's decision to publicize Noel's now-inevitable lack of playing time could have come as a result of his distaste with the manner in which Noel called out the head coach for handing him just eight minutes of playing time in his season debut on December 11, it also showcases the 76ers objective to seek out a trade. This bodes extremely well for Celtics general manager Danny Ainge, who is actively seeking a big body to bolster Boston's rebounding prowess.
Noel is just the type of presence that the Celtics desire down low. He posted 8.1 rebounds per game in each of his first two seasons in the league while recording a defensive rebounding percentage of 22.2 percent last year. To put this statistic in perspective, Boston's leading rebounder, Avery Bradley, has a defensive rebounding percentage of19.6 percent.
Noel has also showcased his shot-blocking ability with 1.9 blocks per game in his rookie season and 1.5 per contest in 2015-16. Acquiring Noel could create a dynamic rim-protecting tandem with him and Al Horford, who has garnered 2.3 blocks per outing this season. Noel also bolstered his offensive repertoire heading into last season, raising his scoring average to 11.1 points per game while notching a career-high field goal percentage 52.1 percent.
Taking matters off of the court, Noel, who owns a career PER of 22.92, would welcome the opportunity to return home to the Boston area having spent his first two years of high school at Everett High School. Seeing his family in the stands at TD Garden could go a long way in increasing his confidence following his demotion within the 76ers pecking order.
Another reason for the Celtics to consider making a move for Noel at this very moment concerns his plunging trade value. With him exiled from Brown's rotation and having been pegged as an ill-tempered player of sorts following his criticism of his head coach in the media and his demanding for a one-on-one meeting with Brown, Noel's command in the trade market has never been lower.
With the current situation, Boston could avoid having to give up the likes of Bradley in a deal for Noel. They could potentially be able to package together a tandem such as Olynyk and James Young in combination with a future first-round pick in exchange for the 2017 restricted free agent. While acquiring Noel is not the big-name splurge that the majority of Celtics fans desire, a move such as this would go a significant way in improving Boston's ability to hang with the beasts of the East.
---
---