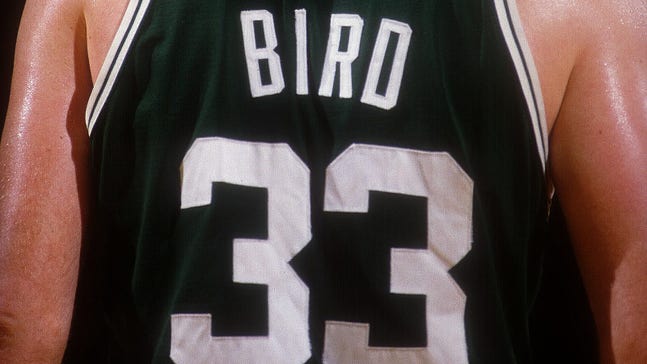 Shame to his name: Bird's brother looks like a loser in election
Published
Nov. 3, 2015 11:03 p.m. ET

One of the most iconic images of Larry Bird's career is during the final shot of the 1988 3-point contest, his index finger raised in the air after releasing his final shot ... knowing he had just closed out his 3-point three-peat before the ball even swished through the net.
Looks like Larry is the only closer in the family.
According to returns, the mayor of Terre Haute, Ind., will hold onto his job with a narrow victory over Mark Bird, the older brother of the Celtics legend and Basketball Hall of Famer, if unofficial results stand.
Unofficial results from the Vigo County clerk's office with all precincts reporting show Republican Mayor Duke Bennett with 52 percent of the vote, compared to 48 percent for Bird, the Democratic Vigo County councilman. Election officials still must certify the results for them to be official.
The victory would give Bennett a third term as mayor.
The candidates clashed during the campaign over Bennett's financial leadership of the city that faces a multimillion-dollar general fund deficit.
— The Associated Press contributed to this report
---
---