Atlanta Hawks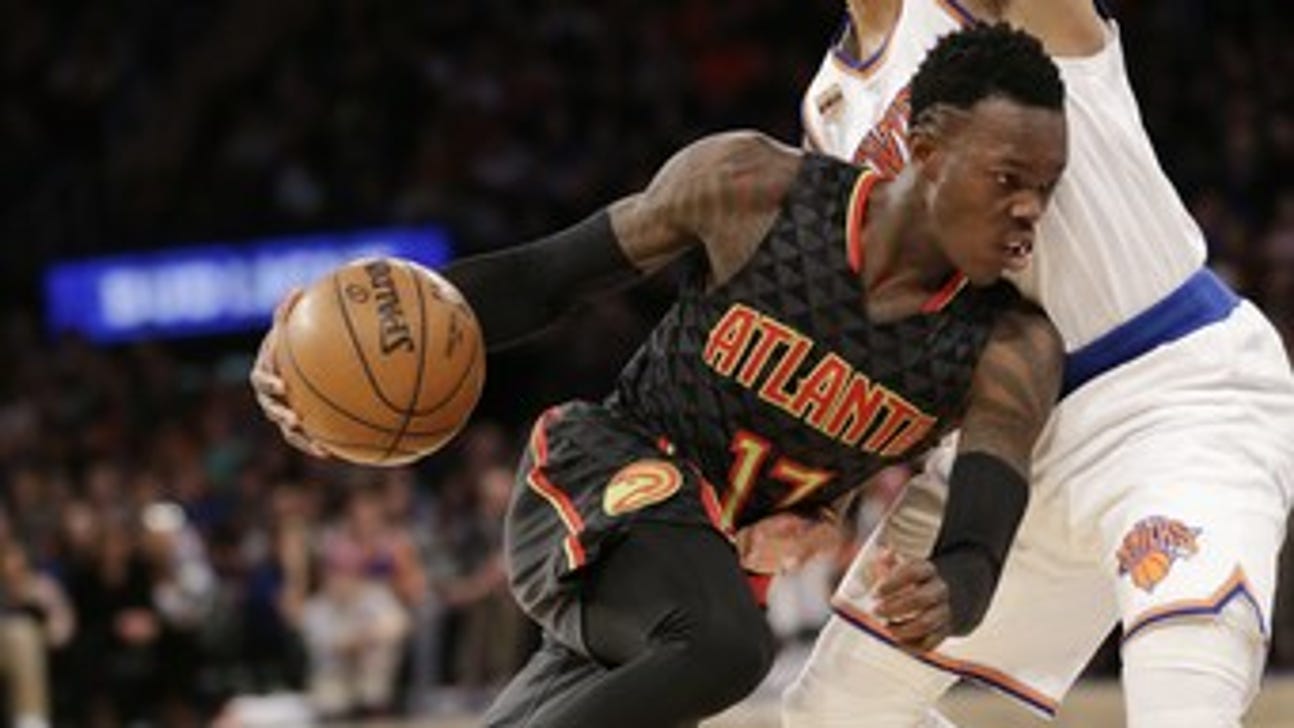 Atlanta Hawks
Schroder hits go-ahead 3, scores 28 as Hawks edge Knicks (Jan 16, 2017)
Updated
Mar. 4, 2020 6:00 p.m. ET

NEW YORK (AP) Dennis Schroder gave the Hawks the lead and the New York Knicks had three chances to take it back.
Derrick Rose, Carmelo Anthony and Joakim Noah, who they hoped would be the backbone of a contending team, all failed from inside a few feet.
''When things are not going your way, sometimes they go all the way left,'' Anthony said. ''That's a shot that I think I could hit in my sleep.''
Schroder scored 28 points, including the go-ahead 3-pointer with 22 seconds left, to lead the Hawks to a 108-107 victory on Monday.
Tim Hardaway Jr. added 20 points and Paul Millsap had 17 for the Hawks, who won for the ninth time in 10 games to reach the midpoint of their schedule at 24-17.
''Guys got heart on this team,'' said Millsap, who blocked Rose's shot on a drive to the basket before Anthony missed a fairly easy follow. ''Guys compete and when you compete good things happen.''
Anthony scored 30 points for the Knicks, who changed their lineup but it wasn't quite good enough. They lost for the 11th time in 13 games.
The Hawks rested Dwight Howard, while the Knicks were without Kristaps Porzingis again because of a sore left Achilles tendon.
They gave undrafted rookie Ron Baker his first career start and moved Courtney Lee to the bench. Baker helped spark a 10-0 run to start the fourth with a pair of 3-pointers, but Schroder kept the Hawks in it all the way while making 13-of-16 shots.
''We knew they were going to make their run,'' Hardaway said. ''Their second group does a tremendous job raising the intensity on both ends of the floor. We just had to match that.''
It was a much better effort for the Knicks than Sunday, when they reached an embarrassing low by being outscored 27-8 in the third quarter of a 116-101 loss at Toronto.
But as usual with the Knicks, the game was only a minor part of the chaos. Anthony responded to questions about a Fanragsports.com piece written by Charley Rosen, a Phil Jackson confidante, that said he had "outlived his usefulness in New York" by saying that maybe he needed to have a conversation with Jackson if he felt that way.
It's unclear if Jackson does, because he has barely spoken publicly this season and not at all to the New York media since preseason, though Rosen posted another piece Monday that his thoughts were his alone.
Anthony said he hadn't heard from Jackson and didn't need to.
''My job is to go out there and play ball and I'm not concerned about that,'' Anthony said.
Anthony made buzzer-beaters to end the second and third quarters, but the Knicks needed one more.
''I was surprised he missed that one,'' Millsap said. ''He's made a bunch of tough shots.''
TIP-INS
Hawks: The Hawks have won five in a row on the road, their longest streak since a 12-game run in the 2014-15 season. ... Hardaway, a former Knicks guard, had his ninth 20-point game of the season.
Knicks: The Knicks were also without forward Lance Thomas because of a fractured left orbital bone.
MARTIN KING LUTHER JR. DAY STATS
The Hawks improved to 17-9 on the holiday, with seven straight victories. The Knicks fell to 20-11 with a two-game winning streak snapped.
CARMELO CONCERNS
Anthony has a no-trade clause and would need to agree to any deal. Coach Jeff Hornacek, though only in his first season here, says Anthony, like all players, has to deal with trade speculation.
''I think he does a great job of dealing with it and handling that kind of stuff. But does it affect him? I am sure it does in some way,'' Hornacek said. ''But hopefully like most players, the trade deadline comes and goes every year.''
UP NEXT
Hawks: Visit Detroit on Wednesday. The teams have split two meetings, with the Pistons winning 121-85 in Atlanta on Dec. 2.
Knicks: Visit Boston on Wednesday. The Knicks have lost four straight in the series and four in a row in Boston.
---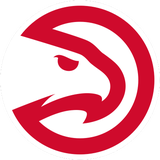 Get more from Atlanta Hawks
Follow your favorites to get information about games, news and more
---