National Basketball Association
National Basketball Association
Ross leads Raptors past Cavs, 98-91
Published
Feb. 21, 2014 9:40 p.m. ET

TORONTO (AP) A terrible third quarter in Toronto brought Cleveland's season-long winning streak to a sudden halt.
Terrence Ross scored 20 points, Jonas Valanciunas had 18 and the Raptors snapped the Cavaliers' six-game winning streak with a 98-91 victory on Friday night.
Valanciunas had 10 points in the game-changing third as Toronto took control, outscoring Cleveland 37-21.
''We came out very soft and stagnant,'' Cavaliers forward Tristan Thompson said. ''We didn't make it tough for them on the offensive end.''
Kyle Lowry and DeMar DeRozan each had 14 points as the Atlantic Division-leading Raptors won for the fourth time in five games.
Toronto coach Dwane Casey called the third quarter effort ''unbelievable'' after his team struggled to score in the opening 24 minutes.
''I thought there was a lid on the basket in the first half,'' Casey said.
Toronto reached the 30-win plateau in its 55th game, a feat that took 78 games to achieve last season. The Raptors also improved to 10-3 at home since Jan. 1.
Luol Deng had 21 points and 11 rebounds and Kyrie Irving scored 17 as the Cavaliers lost for the first time since Feb. 5 against the Los Angeles Lakers. Cleveland failed to record its first seven-game winning streak since LeBron James led the team to eight straight in 2010.
''We played a hell of a first half on both ends of the floor and then in that third quarter we just came out flat,'' Irving said.
Irving, who made just three of 16 shot attempts, said the Cavaliers turned a corner by winning six straight but know there's still room for improvement.
''I feel like we've got to get better at stopping other teams' runs, just taking a stance at both ends of the floor,'' he said. ''Especially when we come out flat and our offense isn't going, we've just got to rely on our defense. In the six wins we had, we've done that. Tonight, this was the first night we kind of let it get away from us.''
Thompson scored 13 points for Cleveland, whose three-game road winning streak also came to an end. The Cavaliers, now 8-21 overall on the road, had not lost away from home since a Feb. 3 defeat at Dallas.
''For us to give up 37 points in the third quarter and expect to win on the road was tough,'' Cavaliers coach Mike Brown said.
Playing in his hometown for the first time, Cleveland's Anthony Bennett scored nine points. Bennett was the top pick in last year's draft, becoming the first Canadian to be selected first overall.
''AB was solid,'' Brown said. ''It was good to see him get out there and make a few baskets. He did a decent job on the boards.''
Cleveland center Spencer Hawes, acquired in a trade with Philadelphia Wednesday, made his Cavaliers debut, scoring seven points and grabbing 10 rebounds in 26 minutes.
''He's pretty smart and he was picking it up as we were going along,'' Brown said.
Former Raptors guard Jarrett Jack hit a 3-pointer with 45 seconds left in the fourth quarter to cap a 7-0 Cleveland run and cut it to 93-87. After a Toronto timeout, John Salmons answered with a driving layup, putting the Raptors up eight points with 28 seconds left. Lowry and DeRozan combined for three free throws in the final 10 seconds to seal the win.
''We gave ourselves a chance but Toronto had built too big of a lead,'' Brown said.
Toronto missed nine of its first 10 field goal attempts and 14 of its first 17 in an ugly opening quarter. Ross made three of Toronto's five field goals and scored eight points in the first to keep the Raptors close, but Cleveland led 22-16 after one.
Deng had six points in the second and Irving had five as the Cavaliers took a 44-39 lead at halftime.
Toronto took the lead with a 10-2 run early in the second half and kept on pushing. Valanciunas made four of five field goals and added four rebounds as the Raptors took a 76-65 lead into the fourth.
''Valanciunas was the big difference in the second half,'' Brown said.
NOTES: Lowry made his career-best 130th 3-pointer of the season in the fourth quarter. Lowry made 129 with Houston in 2010-11. ... Cleveland C Anderson Varejao missed his fifth straight game with a sore back. ... Irving and Lowry both had nine assists. ... Raptors G Nando DeColo, acquired from San Antonio on Thursday, arrived in Toronto Friday afternoon but was inactive. ... Friday marked the 15th anniversary of Toronto's first game at Air Canada Centre, a 102-87 victory over the Vancouver Grizzlies.
---
---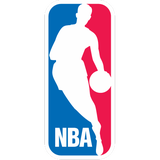 Get more from National Basketball Association
Follow your favorites to get information about games, news and more
---