National Basketball Association
National Basketball Association
Rockets-Mavericks Preview
Updated
Mar. 4, 2020 11:02 p.m. ET

Maybe the most pivotal game down the stretch for the Houston Rockets and Dallas Mavericks is a rematch of their first-round playoff series last season.
It could decide which one sneaks into the postseason and which is left out this time around.
With just a handful of games left and an ever-important tiebreaker on the line, the Rockets visit Dallas on Wednesday night seeking their 11th win in the last 14 games of this in-state rivalry.
The two teams join Utah in a tight three-team race for the Western Conference's final two postseason spots while Memphis and Portland sit not too far ahead in the Nos. 5-6 seeds.
Houston (38-39) can simplify its path into the playoffs with a third straight win in this four-game season series, pulling even with and earning the tiebreaker over the Mavericks (39-38). The Rockets have won three of the last four games in Dallas, including one victory in the first-round series which Houston won in five games on the way to the West finals.
If the Mavericks win, they would have a two-game edge on the Rockets with four games left. Plus, the season series would be split and the tiebreaker would remain up in the air based on Southwest Division and conference records.
While Dallas has challenging games left against the Grizzlies, Los Angeles Clippers, Jazz and San Antonio, Houston closes with four of the bottom five teams in the West - Phoenix, the Los Angeles Lakers, Minnesota and Sacramento.
''It's a minute-to-minute, hour-to-hour thing,'' Dallas coach Rick Carlisle said. ''You're in the fight and every possession going whistle to whistle could be the one that turns it one way or another."
The Mavericks dropped 10 of 12 from March 3-27 but have rebounded with four straight wins behind stifling defensive pressure. They've held opponents to 86 points per game on 42.1 percent shooting while forcing 17.5 turnovers per game during the win streak.
Dallas held the Timberwolves to 40.8 percent shooting and 4 of 21 on 3-pointers while forcing 18 turnovers in Sunday's 88-78 road win.
However, the Mavs have averaged only 93.5 points on 41.6 percent shooting during their streak without the injured Chandler Parsons (knee surgery) and Deron Williams (sports hernia). Dirk Nowitzki made only 4 of 18 shots for 13 points in Minnesota, but J.J. Barea continued to be a spark plug with 21 points and six assists.
The point guard, key to Dallas' 2011 championship run, has averaged 21.5 points and six assists in the last six games to help fill the void left by Williams, who is not close to returning.
The Mavericks will draw one of the toughest containment tests in the NBA against Houston's James Harden.
Harden, second in the league behind Stephen Curry with 28.7 points per game, went off for 15 of his 41 points in the fourth quarter of Sunday's 118-110 win over his former team, Oklahoma City. He added nine assists during his 11th 40-point game.
''We were just all in attack mode, making play after play, putting pressure on every single player,'' Harden said. ''It was very important for us.''
Harden hasn't shot well against Dallas this season, averaging 24.3 points while shooting 35.5 percent and 22.7 on 3s, but he's added 10 rebounds and 9.7 assists per game. The four-time All-Star logged one of his three triple-doubles of the season with 23 points, 15 boards and 10 assists in a 115-104 win Jan. 24 in the teams' last meeting.
The Rockets have alternated wins and losses in their last six games and haven't posted back-to-back victories in nearly a month.
---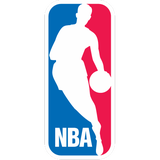 Get more from National Basketball Association
Follow your favorites to get information about games, news and more
---