National Basketball Association
National Basketball Association
Rockets look to rebuild again after bad finish
Published
Apr. 15, 2011 3:44 a.m. ET

Rick Adelman came to Houston in 2007 hoping to build a contending team around All-Stars Yao Ming and Tracy McGrady.
Both were stricken with injuries almost from the moment Adelman arrived, and the Rockets played most of the past two seasons without them.
McGrady underwent microfracture surgery on his knee and was traded in February 2010, and Yao missed all but five games this season with a stress fracture in his left ankle.
The remaining Rockets scraped out winning records the past two seasons, but they'll miss the playoffs again.
Changes are almost certain, and they may start with Adelman, whose contract is up. The 64-year-old Adelman moved into eighth all time in regular-season victories (945) with Houston's win in Minnesota in Wednesday's finale.
Many players had their end-of-season interviews with both Adelman and team executives on Thursday. To a man, the Rockets raved about their coach and lobbied for the organization to retain him.
''I definitely feel that he should be back,'' reserve guard Courtney Lee said. ''I think that management and everybody up there understands that Rick is a good coach. It's kind of hard to decide. That's the job for them. As far as the players, we just went in there and just put our case for him to come back.''
Adelman said before Monday's home finale against Dallas that he enjoyed coaching his undermanned group this season and still has deep passion for the job. He also said that he was putting off any firm decisions about his future until after he meets with management, possibly Friday.
''You have to evaluate everything when it's all said and done, and you have a chance to sit down and talk about it,'' Adelman said. ''Now, there's just a lot of questions and everybody's future is uncertain with the lockout. That's going to affect a lot of stuff.''
The collective bargaining agreement expires after the playoffs, and a work stoppage is possible. The players are comfortable with Adelman, and the Rockets would be taking a risk by changing coaches and giving the new staff little or no time to teach the players a new system.
General manager Daryl Morey was unavailable for comment on Thursday.
Once the Rockets decide on Adelman, they'll have to determine their future with Yao, whose contract expired this season. Yao had surgery in January to repair the stress fracture in his left ankle, and even he questioned whether he could return from yet another injury. If his rehab progresses without any snags, he could be running again by June.
Yao walked past Adelman and a group of reporters before Monday's game, and Adelman jokingly asked Yao if he was ready to play. But Adelman hasn't been able to hide his discouragement that he missed his chance to grow the roster around Yao and McGrady.
''It'd be like the Lakers losing Kobe and Gasol,'' Adelman said. ''It's been a real struggle, and a real disappointment for everybody, including those two guys.
''We've tried to take it for what it is and coach the guys we have in here,'' he said. ''There's nothing you can do about it. Sometimes you get fortunate, sometimes you don't. But your job is still the same - just a lot easier with those two guys.''
Houston lost Yao on Nov. 10, and sank to a 5-12 start. By then, rumors were swirling that Morey was ready to shake up the roster, and that virtually everyone was in play for a possible trade leading up to the Feb. 24 deadline.
Leading scorer Kevin Martin conceded that the Rockets were distracted by the early uncertainty.
''Going into the season, 90 percent of the people on the team felt like a trade asset,'' Martin said. ''Everyone's looking over their shoulder. That's not going to get you anywhere.''
The Rockets traded point guard Aaron Brooks to Phoenix and forward Shane Battier to Memphis at the deadline. Houston went 17-8 after the All-Star break and set an NBA record by missing the playoffs for the fifth time with a winning record.
Martin averaged 23.5 points, ranked third in 3-pointers (176), shot 89 percent from the free-throw line and tied Kevin Durant for the most made (594).
Point guard Kyle Lowry excelled late in the season, and became the eighth player in team history to record at least 1,000 points (1,011) and have 500 or more assists (500) in one season.
Chuck Hayes, at 6 feet 6, developed into a dependable low-post defender, flustering taller players such as Kevin Garnett and Blake Griffin with his powerful lower body.
Hayes is a free agent, and wants to stay in Houston, but admits that he's worried.
''I'm scared,'' Hayes said. ''I hate the fact of not knowing. My parents will tell you, I hate surprises. Might as well just give it to me straight. I'm just worried and scared, because I don't know what happens.''
And the Rockets seem to feel the same way about Adelman.
''That's the No. 1 thing we need to address,'' Martin said. ''They all know how we feel about Coach Adelman. We just want him here.''
---
---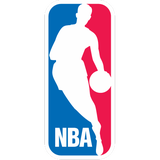 Get more from National Basketball Association
Follow your favorites to get information about games, news and more
---