National Basketball Association
National Basketball Association
Rockets 114, Hawks 109
Published
Apr. 4, 2011 3:58 a.m. ET

The Houston Rockets are rolling at the right time. All they can do is hope it's enough to get them into the playoffs.
Kevin Martin scored 35 points, Luis Scola added 12 of his 15 in the second half and the Rockets won their seventh straight home game on Sunday night, a 114-109 win over the Atlanta Hawks.
The Rockets have won eight of their last 10 but remain three games behind New Orleans and Memphis in the race for the No. 8 playoff spot in the Western Conference. The Hornets beat Indiana on Sunday night, and the Grizzlies were idle.
''We just keep hanging in there,'' Houston coach Rick Adelman said. ''That's all we can do.''
Houston rallied from 14 points down in the first half, and led 107-104 after Scola's jumper from the top of the key with 1:32 remaining. He buried another one from the same spot about a minute later to stretch the lead to 109-105, and Houston made five free throws after that to secure the win.
But the Rockets have only five games left to catch the Hornets or Grizzlies. Houston plays Sacramento on Tuesday and visits New Orleans on Wednesday - with virtually no margin for error.
''Every game now is huge for us,'' Scola said. ''We just want to stay alive. You don't know what's going to happen. We can't control New Orleans or Memphis. We are going to keep playing hard and try to keep winning games.''
The Hawks, who had won four straight, were led by Joe Johnson's 25 points. The Rockets shot 57 percent (43 of 75) to beat Atlanta for the 11th time in the last 12 meetings in Houston.
''Looking back on those last four wins, we were much better defensively,'' Hawks coach Larry Drew said.
Each of Houston's starting five finished in double figures as Chuck Hayes added 19 points, Kyle Lowry had 17 and Chase Budinger scored 11.
''It's a big win for us,'' Lowry said, ''just to keep playing and being resilient.''
But the Hawks shot 57.5 percent in the first half and scored 40 points in the second quarter to lead 63-54 at the break. Adelman ripped his team's energy level at halftime, and the Rockets responded by holding Atlanta to 18 points in the third.
''We just weren't giving a consistent effort between the first and second quarters,'' Martin said. ''Against a team like that, we just needed to step it up a little bit. They were controlling the game.''
The Rockets led by five points with about 6 1/2 minutes remaining before Atlanta used a 10-2 run to take a 102-99 lead with just under 4 minutes remaining. Johnson scored six straight points in that span.
Houston answered with six straight points, including four from Martin, to regain the lead, 105-102, before the key shots by Scola. The Rockets finished with 56 points in the paint.
''That's way too many,'' said Atlanta forward Josh Smith, who scored 21. ''We've got to make it more stingy. If we would have closed in some of those gaps and made them kick out to shooters, I would think it might have been a different outcome.''
Smith also had 11 rebounds and Jamal Crawford scored 15 off the bench for Atlanta.
The Rockets offset their 3-of-15 shooting from 3-point range by going 25 of 29 from the free throw line. Martin went 12 for 13 from the line and reached 30 points for the fourth time this season. He's hit 20 points in 10 of his last 11 games.
''He's a scorer, that's what he does,'' Hawks guard Jeff Teague said. ''When someone is putting that much pressure on you at all times, they're going to be a tough person to guard.''
Crawford had 11 points in the second quarter to help the Hawks to a 63-49 lead with 35 seconds left in the half. Martin had 10 second-quarter points to keep the Rockets in range.
The score was tied eight times in the first quarter. The Hawks recovered from an early 8-0 run by Houston and scored the final six points of the period for a 23-21 lead, completing an 11-2 run. Smith had five points in the charge.
Notes: The Rockets have overcome a double-digit deficit in 10 games this season. ... Smith has 31 double-doubles this season, 14th most in the NBA. ... Lowry needed six stitches to close a cut on his upper lip after he was elbowed by Zaza Pachulia in the first quarter. Lowry was seething about it after the game. ''It was a dirty play by him,'' Lowry said. ... Atlanta's Marvin Williams scored 11 points to leave him just one point away from 5,000 in his career. ... Former Hawk and Rocket Dikembe Mutombo visited the Houston locker room after the game.
---
---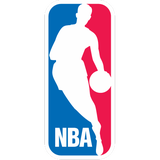 Get more from National Basketball Association
Follow your favorites to get information about games, news and more
---