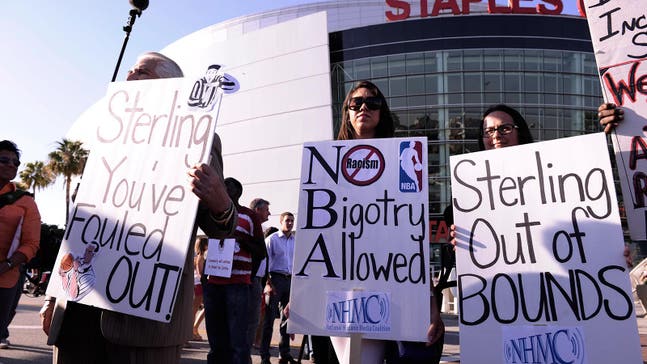 Reports: Recording purportedly features Sterling denying he's racist
Published
May. 8, 2014 4:34 p.m. EDT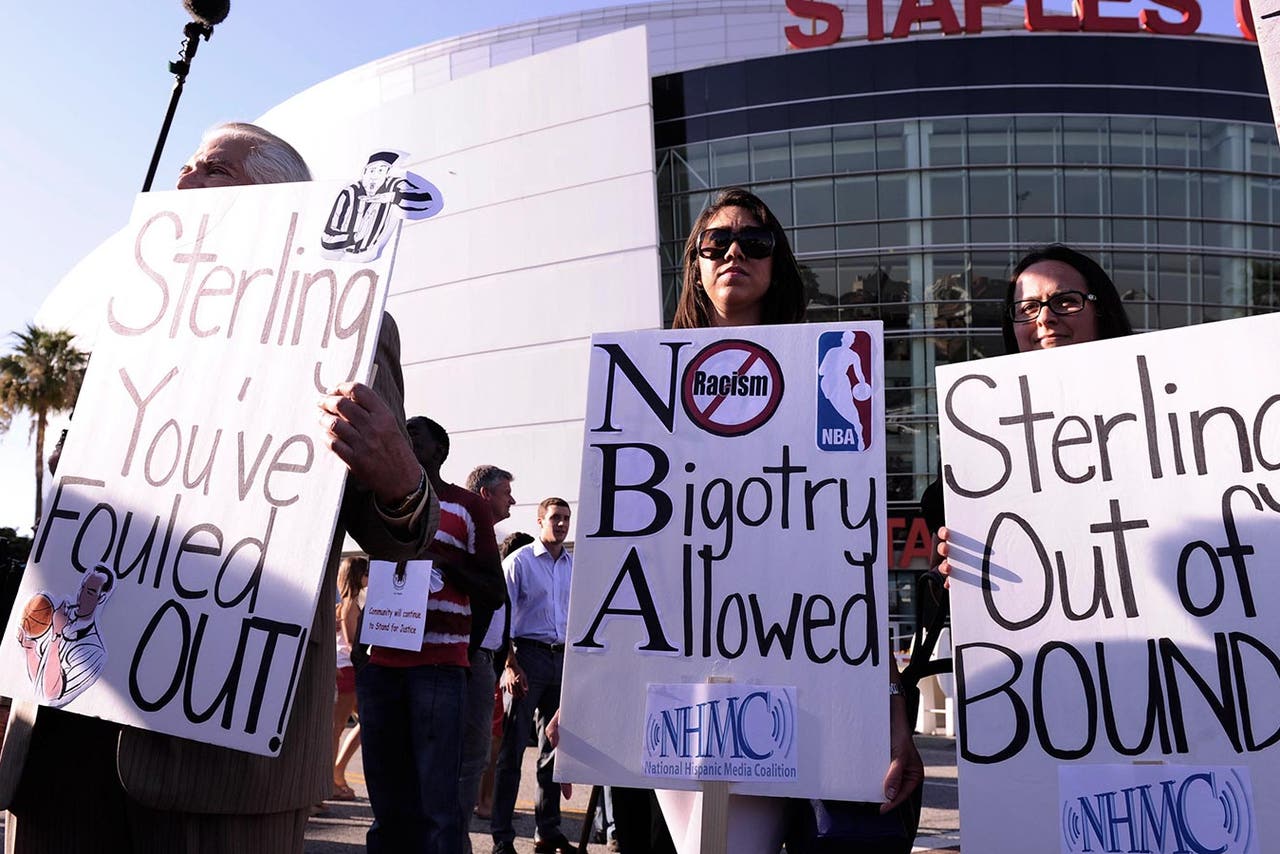 A new recording purportedly features Los Angeles Clippers owner Donald Sterling denying he's a racist, according to two websites.
Other than a conversation reported by DuJour magazine, Sterling has yet to publicly address the scandal unleashed late last month by inflammatory remarks that were attributed to him in previous recordings, but TMZ and Radar Online say they have obtained new audio from the embattled NBA team owner.
In the recording, a person identified by TMZ and Radar as Sterling can be heard insisting he is not racist. 
"You think I'm a racist?" the person asks. "You think I have anything in the world but love for everybody? You don't think that. You know I'm not a racist."
The person on this new recording comments on that specifically.
"It breaks my heart that Magic Johnson, a guy that I respect so much, wouldn't stand up and say, 'Well, let's get the facts. Let's get him and talk to him.' Nobody tried. Nobody."
"You can't force someone to sell property in America!" the person can be heard saying.
---
---