National Basketball Association
National Basketball Association
Report: Lakers come to Gasol's defense
Published
Apr. 6, 2011 1:00 a.m. ET

Pau Gasol and his Lakers teammates have laughed off jabs from New York Knick Amar'e Stoudemire describing the four-time All-Star as "soft," the Los Angeles Times reported Wednesday.
Stoudemire, himself a six-time All-Star, said of Gasol, "He's still soft. He's a good player, but he also has help with Lamar Odom, Andrew Bynum and those seven-footers down there."
Lakers forward Ron Artest hit back at the claim, calling out Stoudemire over his posing nude for ESPN The Magazine's body issue.
"That's tough?" Artest said. "You've got no right to call Pau soft when you're dropping it like it's hot."
Artest and Odom agreed the perception of Gasol being soft came about because he is highly skilled for a big man, meaning he has less need to call on his power or force.
"Some dudes in the park work on being tough and being hard, and Pau is working on his skills," Artest said. "That's how it goes. They go mad hard, but Pau has got moves."
Odom added, "When you're a finesse player and make a move and go to the hole, some people say you're soft. I know a lot of people who are big and bulky and go to the hole and trick you with it, and they think they're playing hard and tough, but it's just a misperception."
Gasol, a two-time NBA champion with the Lakers, said he was not going to change his game, no matter what people said about him.
"I don't pay attention. It's just a matter of jealousy but I don't pay attention," the Spaniard said of Stoudemire's remarks.
"You've got to laugh at those comments. If I wasn't too nice and I cursed and I was dirtier, I don't know, maybe that [perception] would change, but I'm not that kind of person."
Read more here
---
---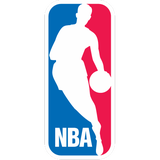 Get more from National Basketball Association
Follow your favorites to get information about games, news and more
---