National Basketball Association
National Basketball Association
Pistons 104, 76ers 100
Published
Apr. 14, 2011 4:44 a.m. ET

The 76ers hit the skids at the wrong time.
Trying to win a series against LeBron James, Dwyane Wade and the Miami Heat in the playoffs was already a burdensome task.
Trying to beat them while playing their worst basketball since early November could make even one victory seem like an upset.
Rodney Stuckey scored 29 points, Tayshaun Prince had 14 and the Detroit Pistons beat Philadelphia 104-100 on Wednesday night.
The Sixers lost for the fifth time in the last six games. They finished 41-41 and failed to post their first winning record since 2004-05. The Sixers earned their 40th victory on April 1.
The Sixers play the Heat in Game 1 on Saturday.
''I'm not going to let the end of this season put a damper on what we did this year,'' Sixers coach Doug Collins said.
The Sixers won 26 games at home - one less than their overall total a year ago. But they finished 1-3 on the four-game homestand and Collins will spend the next two days trying to raise spirits on a beaten roster.
Jrue Holiday led the Sixers with 21 points, and Andres Nocioni and Evan Turner each scored 18.
The Pistons finished the season 30-52 and face an offseason of potential major changes, from the underachieving roster to the coaching staff.
This one had the feel of an ugly preseason game. Some stars sat, deep reserves played and even fan appreciation night prizes couldn't attract much of a crowd.
The Wells Fargo Center should be jammed when James and Wade come to Philadelphia for Games 3 and 4.
Don't buy those Game 6 tickets quite yet.
Philadelphia played without swingman Andre Iguodala (knee tendinitis) and guard Lou Williams (hamstring), who rested up for the playoffs.
Tracy McGrady didn't play for the Pistons and neither did Ben Wallace. Wallace is considering retirement. Prince is a free agent and may not return.
''I know I probably won't be playing with some of these guys, so we wanted to have some fun,'' Prince said. ''It's all up in the air.''
Wallace said he didn't know if he'd retire.
The Pistons will start a new era under owner Tom Gores. Gores reached an agreement to buy the Pistons and he wants to build on the foundation set by Bill Davidson, who owned them when they won NBA titles in 1989, 1990 and 2004.
Coach John Kuester, who's had a rough second season, might not be back.
He sounded like he knew the end was near.
''I had a mission when I came here to improve things,'' Kuester said. ''Sometimes it happened, sometimes not. But I gave it everything I had.''
Stuckey scored 24 points and Prince had 14 on a combined 14 for 22 shooting over the first three quarters to help the Pistons build a 10-point lead.
Holiday hit a 3-pointer, and Jason Kapono and Turner made consecutive jumpers in the fourth that tied the game at 95.
Stuckey's jumper put the Pistons ahead for good, 99-97. Greg Monroe had 10 points and 13 rebounds for the Pistons.
The 76ers crashed over the final two weeks after a three-month run of success that lifted them into seventh place in the Eastern Conference, wiped out a 3-13 start, and made them one of the feel-good stories of the season.
Collins, in his first season, thrust his name onto the short list of coach of the year contenders.
He brought veterans such as Iguodala and Elton Brand with him to center court for a pregame speech that thanked the fans.
''I've never had more fun with a group of young men who, every single night, did everything they could to win basketball games,'' Collins said. ''Hopefully in the playoffs, we're going to show you a little love.''
The Sixers have adopted ''showyaluv'' as their team slogan.
They've shown little proof they can beat the Heat in the first round.
''We can have a big 'up' on Saturday,'' Brand said. ''We can really play well and go in and do what we have to do and we'll be feeling really good, really fast.''
Notes: Pistons F Charlie Villanueva was suspended for five games without pay for initiating an on-court altercation with Cleveland's Ryan Hollins, trying to get at the Cavaliers' bench and twice attempting to enter their locker room. ''He's a very mild person,'' Kuester said. ''It takes an awful lot to get him going. I've never seen him like that before.''
---
---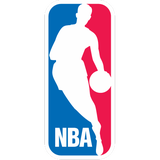 Get more from National Basketball Association
Follow your favorites to get information about games, news and more
---