National Basketball Association
National Basketball Association
Paul George's broken leg leaves US, Pacers reeling
Published
Aug. 2, 2014 4:54 p.m. ET

Paul George's broken right leg has left two teams reeling.
The U.S. men's national team, too emotional to finish the exhibition game it was playing when George suffered the gruesome injury Friday night, had to shift its focus away from the World Cup of Basketball to thinking about an injured teammate.
The Indiana Pacers, a round short of the NBA Finals the last two years, were left pondering a season without their best player.
''This is a tough blow for not only USA Basketball, but for the Indiana Pacers,'' USA Basketball chairman Jerry Colangelo said.
Both were thinking only of George, who remained at Sunrise Hospital in Las Vegas after surgery to repair an open tibia-fibula fracture. He was expected to remain hospitalized for about three days and the Pacers hope he can return to Indianapolis next week, though it will be months, perhaps a year, before he can return to the court.
''Any discussion regarding the future of our team would be inappropriate at this time,'' Pacers President Larry Bird said in a statement. ''Our focus is solely on Paul and doing whatever we can to help.''
George's loss comes on the heels of Lance Stephenson's departure to Charlotte in free agency, leaving Indiana without its two most versatile players. The Pacers had the Eastern Conference's best record last season at 56-26 and could have been the favorite to reach the NBA Finals after LeBron James' departure from Miami if they could have brought their core back.
Now, they could struggle just to stay in the playoff picture in the toughened-up East. James' arrival in Cleveland, with Kevin Love perhaps still to come, could make the Cavaliers the team to beat. Or it could be Chicago, with Derrick Rose looking back in form after another surgery while playing for the Americans this week and with Pau Gasol joining the Bulls next season.
Washington and Toronto figure to keep building after their playoff appearances last season, Miami rebounded well after losing James to keep a competitive team together, and the Pacers without George might not be as good as any of them.
''There is no question about the impact on our team but our goal is to be as strong-willed and determined as Paul will be in coming back,'' Bird said. ''Our franchise has had setbacks in its history but has demonstrated the abilities to recover. Paul will provide the example of that off the court and it is up to the rest of us to provide that example on the court.''
The U.S. team will try to do the same, but the Americans aren't ready to move forward yet.
They were putting on a good show for the fans in Las Vegas, then were going to get down to business Saturday. The roster would be trimmed from 20 to about 14 or 15 finalists, and those who made the cut would return when the team resumed practice on Aug. 14 in Chicago.
Plans changed after George's right leg smashed into the basket stanchion and crumpled as he was trying to block James Harden's fast-break layup. He was taken off on a stretcher as teammates watched, all too upset to talk afterward. Colangelo said roster decisions would wait, even with the tournament opener in exactly four weeks away.
''We just need to step away,'' he said.
The Americans are better equipped to overcome George's loss, with a deep roster that might still be the best in the world even without the All-Star forward who figured to start.
The bigger impact for the Americans could come in the future, if fear of injuries causes top players to decline to play. Some NBA executives have long argued against the risk of having their players compete in international tournaments, though Colangelo points to its benefits, noting how players such as Rose and Dwyane Wade had their best seasons after suiting up for the U.S.
Bird, who played on the 1992 Dream Team, made clear where the Pacers stood.
"We still support USA Basketball and believe in the NBA's goals of exposing our game, our teams and players worldwide,'' he said. ''This is an extremely unfortunate injury that occurred on a highly visible stage, but could also have occurred anytime, anywhere.''
---
Follow Brian Mahoney on Twitter: http://www.twitter.com/Briancmahoney
---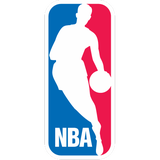 Get more from National Basketball Association
Follow your favorites to get information about games, news and more
---