National Basketball Association
National Basketball Association
Pacers top Bobcats to end 5-game skid
Published
Mar. 22, 2009 5:24 a.m. ET

From getting into a dispute with a teammate to being benched to shifting to point guard, Jarrett Jack had a busy 24 hours.

He capped it off by being nearly perfect.

A night after getting into an on-court argument with T.J. Ford, Jack replaced Ford at point guard and scored 31 points on 13-of-14 shooting, leading the Indiana Pacers to a dominating 108-83 victory over the Charlotte Bobcats to snap a five-game losing streak.

"We put that behind us. It had nothing to do with it," Jack said of the incident with Ford on Friday that got him banished to the locker room. "I didn't want to come out with the 'I told you so' stuff. I just wanted to come out and play good basketball and try to get off that losing streak."

Danny Granger added 21 points and Brandon Rush - who started in Jack's old spot at shooting guard - scored 15 for Indiana, which outscored Charlotte 33-9 in the third quarter in their best performance in weeks.

"We needed a little bit of a change," coach Jim O'Brien said of the lineup change. "(Jack) gave us a tremendous spark starting at the point guard spot. He maintained the aggressiveness of our team the entire time, both offensively and defensively, with positive talk and good court leadership.

"Not only did he score well, he led well."

There was little of that on the Bobcats' side. Boris Diaw scored 15 points but got no help in a brutal performance that ended their three-game winning streak.

Entering the night one game behind eighth-place Chicago in the Eastern Conference, the Bobcats were the target of boos by their home fans after shooting 3-of-19 in the third quarter and allowing Jack to roam free at the other end.

"In every area we just got whipped," coach Larry Brown said.

Jack's only miss came on a 3-point attempt in the first minute of the second quarter. Constantly beating Raymond Felton off the dribble, Jack was two points shy of his career high despite sitting out the fourth quarter.

"You can't guard nobody who shoots 13-for-14 from the field," Felton said. "He was hitting everything: 3s, mid-range, get to the basket. It was tough. He had a great game tonight."

The Pacers, whose recent funk left them 4 1/2 games out of the final playoff spot, were a different team after Friday's dispute.

Jack and Ford had an on-court argument that carried over to the bench midway through the third quarter. They had to be separated by their teammates, and O'Brien sent Jack to the locker room.

"Something happened between all of us," O'Brien said before Saturday's game. "We dealt with it and it's behind us."

O'Brien replaced Ford with Rush in the starting lineup against the Bobcats. Ford entered for the first time with 3:38 left in the first quarter and finished with nine points and six assists.

But the night belonged to Jack, who shot 9-for-10 from the field in the first half, including a long-runner to beat the shot clock.

"It might have been a college 3, seriously," Jack said with a smile.

Jack hit a fadeaway jumper with 5 seconds left to put Indiana ahead 53-45 at halftime.

After Jack hit the second of consecutive jumpers to complete a 22-2 run that bridged the half, he high-stepped and high-fived his teammates as a bewildered Brown called timeout facing a 70-47 deficit.

"I still thought we had a chance, then the third quarter we just didn't get a stop, we didn't take a good shot," Brown said. "Everything was a jump shot and there you go. And they were phenomenal. They made everything. Jack was spectacular. ... They just handled us easily."

There were many culprits as the Bobcats' successful stretch of nine wins in 12 games ended with a thud.

Gerald Wallace, who had scored at least 25 points in the past three games, got into early foul trouble and finished with three points on 1-of-4 shooting. Raja Bell scored seven points on 3-of-9 shooting that included a 10-second sequence where he threw up an airball and was called for a flagrant foul. Felton shot 3-for-13.

Perhaps best describing the evening, as Wallace grabbed a drink before leaving the locker room an air freshener on top of the cooler crashed to the floor and barely missed hitting him.

"Everything is going wrong tonight," Wallace said.


Notes


Pacers G Marquis Daniels (wrist) missed his second straight game, and O'Brien said he won't play until he's "able to take a normal shot with his right hand." ... The Bobcats signed G Dontell Jefferson to a second 10-day contract and Brown said they plan to keep C Alexis Ajinca and G Sean Singletary in the NBA Development League indefinitely. ... Brown said managing partner Michael Jordan canceled plans to attend the game so he could watch his son, Marcus, play for the Illinois high school state title.
---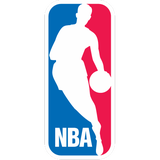 Get more from National Basketball Association
Follow your favorites to get information about games, news and more
---