National Basketball Association
National Basketball Association
Pacers 100, Bobcats 92
Published
Dec. 11, 2010 4:37 a.m. ET

The Indiana Pacers had proven they could score with any team in recent years, but their defense had struggled under coach Jim O'Brien.
Not anymore.
The Pacers entered Friday night's game against Charlotte leading the NBA in field-goal percentage defense and blocked shots. They put in another solid effort against the Bobcats, holding Charlotte to 38 percent shooting in the second half of a 100-92 win.
It was a game defensive anchor Roy Hibbert called ''ugly,'' the kind the Pacers often lost in years past.
''It just goes to show that you can struggle in a lot of other areas, but if you're defending well and holding the other team to a low field-goal percentage, you have a chance to win night in and night out,'' Pacers guard Mike Dunleavy said. ''It's not always pretty, but it's effective, and right now, it's won us a lot of games.''
Danny Granger scored 18 points, Brandon Rush added 16 and Dunleavy had 15. Hibbert, a 7-foot-2 center, had 13 points, 14 rebounds, six assists and three blocks for the Pacers (11-10).
Josh McRoberts scored 11 points and Darren Collison added 10 points and seven assists for the Pacers. The balanced scoring also is a departure from recent years, when Granger carried much of the load.
''That's what we want,'' Granger said. ''It needs to be a team effort and a team win. When we have consistency from guys like that, it's going to be hard to beat us.''
Gerald Wallace led the Bobcats with 26 points. Ex-Pacer Stephen Jackson had 15 points and eight assists, but he shot 7 for 17 from the field and committed seven turnovers. Nazr Mohammed had 13 points and five blocks, and Kwame Brown had a season-high 12 rebounds for Charlotte.
Indiana fans still haven't forgiven Jackson for his role in the Pacers' rebuilding process, booing him during pregame introductions. Jackson was suspended for going into the stands during the brawl between Pacers players and Detroit Pistons fans in 2004. He was involved in a fight at an Indianapolis strip club late in 2006, and was traded in 2007.
Jackson made his first six shots, all in the first 6 minutes of the game, but went 1 for 11 from the field after that.
''I think I got cold in the second half,'' he said. ''I couldn't hit a shot, but we stayed in the game for the most part. The better team made plays.''
Indiana made 13 of 31 3-pointers while Charlotte was 3 of 17 from beyond the arc. Charlotte coach Larry Brown said that was one of the major differences in the game.
''I think our biggest problem is we don't trust each other,'' Brown said. ''The ball never leaves one side. If you don't move the ball, you don't move your man.''
Indiana led 57-50 at halftime, but Charlotte made a push early in the third quarter. A tip-in by Wallace cut the lead to 66-64 before Dunleavy got an offensive rebound, then drained a 3-pointer. McRoberts followed with a 3 to give the Pacers a 72-64 lead that prompted the Bobcats to call a timeout.
The Pacers pushed the lead to double digits when Solomon Jones scored on a putback with 38 seconds left in the period. Indiana lead 79-69 at the end of the third quarter.
A steal and dunk by Shaun Livingston cut Indiana's lead to 87-83, but the Pacers responded with a 6-0 run. Dunleavy made a 3-pointer, then Hibbert found a cutting Collison for a layup to push the lead back to 10.
''We didn't have mind-blowing stats,'' Granger said. ''We shot decent, didn't really score a lot of points. It was just one of those games where we kind of ground it out.''
NOTES: Charlotte F Eduardo Najera played for the first time since Nov. 13. He had been out with a strained left elbow, and had only played in one game this season. His first basket of the season was on a 3-pointer with 5:20 left in the second quarter. It was his only basket. ... Charlotte G D.J. Augustin was called for grabbing T.J. Ford on a clear path to the basket in the third quarter, meaning the Pacers got two free throws and the ball. Indiana got just one point out of the sequence.
---
---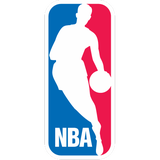 Get more from National Basketball Association
Follow your favorites to get information about games, news and more
---