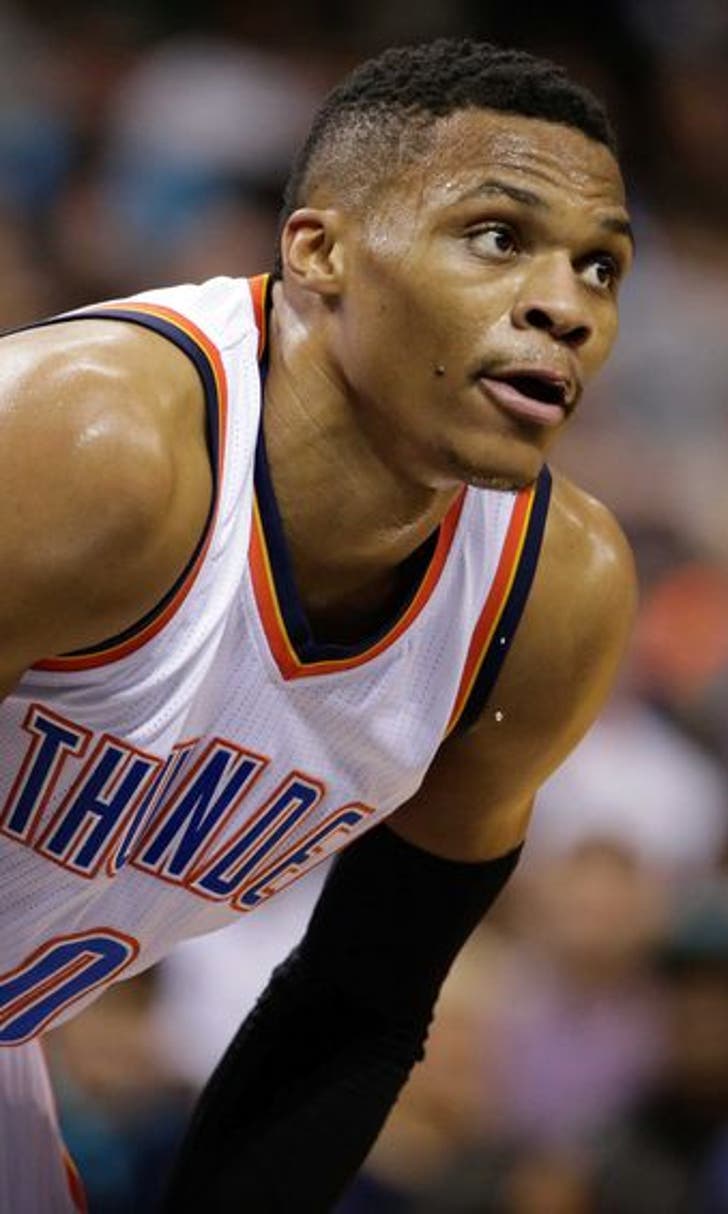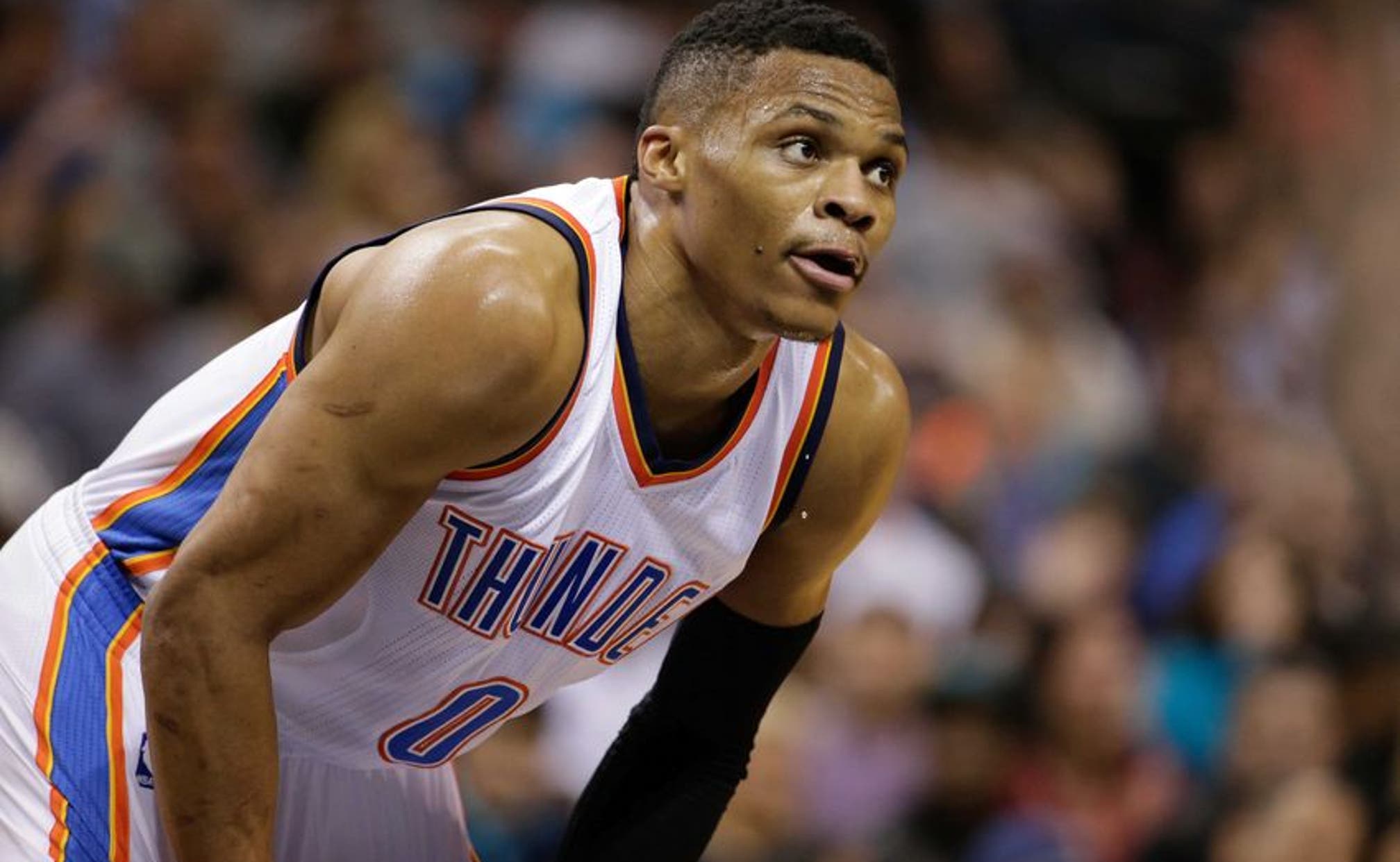 Oklahoma City Thunder vs. Charlotte Hornets preview - 01/04/17
BY Fansided and Chris Hughes/FanSided via Thunderous Intentions • June 30, 2017
Having slipped in a loss to the Milwaukee Bucks, the Oklahoma City Thunder will be itching to beat the Charlotte Hornets when they host OKC tonight. Tip off is 7:00 PM E.T.
The Thunder began their three-game stand away from the Chesapeake Energy Arena in poor fashion on Monday night. Despite leading by as many as 15 points, they slumped to a 98-94 loss.
What's more, the Thunder will have to travel to Texas to face James Harden's Houston Rockets in their next encounter, making tonight's matchup all-the-more crucial.
RELATED:  be the first to get Thunder content
Want your voice heard? Join the Thunderous Intentions team!
Following Monday's loss in Wisconsin, the Thunder are now sitting at 21-14 for the season, which places them as the seventh seed. Meanwhile, their Eastern Conference Hornets boast a record of 19-16, which is good enough for the East's fourth seed.
Like this content? Follow here for immediate access to future articles.
Charlotte come into the game off the back of two consecutive losses, to fellow Eastern Conference teams: the Cleveland Cavaliers and the Chicago Bulls in high-scoring affairs. Because of this, the Hornets are still averaging over 105 points per game, a statistic that sees them as the 15th-highest scorers in the league.
Meanwhile their opponents sit nicely within the top ten on the rankings, with OKC having averaged 106.0 points per game exactly.
Charlotte meanwhile are one of the league's top sides in defensive rebounds per game with an average 36.1 a game. However they have only converted 44.3 percent of their attempted field goals this campaign. Only ten teams have shot worse.
RELATED: Thunder need to win close games
Previous Meetings
When sizing up the former encounters, it doesn't make for pretty reading for fans of the Hornets. Charlotte haven't beaten Oklahoma City since 2010, meaning the Thunder have gone on a romping 11-match win streak over Charlotte.
Like this content? Check out Thunderous Intentions for more!
What's more, OKC have scored at least 100 points in six of their last eight encounters with Charlotte. In one of those two games, they limited the side to just 75 points, with OKC taking the W thanks to 29 points from Russell Westbrook in a 98-75 win.
Across the two franchises' 51 regular season meetings, the Thunder have come away as the victor on 36 occasions.
Key Players
Dec 31, 2016; Oklahoma City, OK, USA; Oklahoma City Thunder guard Victor Oladipo (5) falls to the floor after being fouled against the Los Angeles Clippers during the third quarter at Chesapeake Energy Arena. Mandatory Credit: Mark D. Smith-USA TODAY Sports
For the third time since returning from injury, the Thunder will be able to team up their two star guards tonight, with Victor Oladipo and Russell Westbrook looking to be the difference for OKC.
The former has scored 15 and 18 points respectively in his two games since returning from a wrist injury, and is the Thunder's best three-point shooter, averaging 2.2 a match off a 39-percent conversion rate.
Meanwhile the stats alone tell the story for Westbrook. The point guard leads the league with a 30.9 points per game average, on top of a triple-double average completing 10.5 assists and grabbing 10.4 rebounds. He has 16 triple-doubles for the season, and leads the league in fast break points with 6.9 a game.
RELATED: Weighing the pros and cons of losing Andre Roberson
In the absence of Oladipo, Enes Kanter has stepped up as the Thunder's second big offensive threat. Before the Milwaukee loss the 24-year-old had scored 19 or more in each of his last five games, having also scored double figures in eight of his last nine.
Thunder Predicted Line-up
Notable Substitutes: Enes Kanter (C, PF), Alex Abrines (SG).
Dec 28, 2016; Orlando, FL, USA; Charlotte Hornets guard Kemba Walker (15) passes while Orlando Magic forward Aaron Gordon (00) defends during the first quarter of an NBA basketball game at Amway Center. Mandatory Credit: Reinhold Matay-USA TODAY Sports
If the Charlotte Hornets are to get anything out of the game tonight, it'll come through Kemba Walker. Not only is the point guard the Hornets leading scorer this season with 23.0, but he led the franchise in scoring in both games against OKC last season.
The fringe All-Star has averaged 25.8 points across his last five appearances, including a 37-point performance against the Cavaliers. He hasn't missed a free throw since December 10th.
Walker is helped offensively by Nicolas Batum, who in addition to a 14.9-point average is leading the Hornets in rebounds (7.6) and assists (5.9) per game.
Despite this, former Thunder player Jeremy Lamb boasts the Hornets' second-best player efficiency rating with 17.69, thanks to an average of 9.3 points off 17 minutes of basketball.
RELATED: OKC need to bring in a sharp-shooter
Hornets Predicted Line-up
Notable Substitutes: Jeremy Lamb (SG), Frank Kaminsky III (C).
Notes: Cody Zeller is replaced in the starting five by Roy Hibbert, with the former expected to miss the game due to a concussion.
Jan 20, 2016; Oklahoma City, OK, USA; Oklahoma City Thunder guard Russell Westbrook (0) drives to the basket in front of Charlotte Hornets guard Kemba Walker (15) during the third quarter at Chesapeake Energy Arena. Mandatory Credit: Mark D. Smith-USA TODAY Sports
Injuries and Game Specifics
The Hornets go into the game with the very strong possibility of fielding a weakened team. Roy
More from Thunderous Intentions
Hibbert is one of two centers in with a chance of starting, with Cody Zeller having already missed the loss against the Bulls due to a concussion. What's more, the hosts are looking like they'll be without back-up shooting guard Marco Belinelli, with the guard yet to return from an ankle injury that sidelined him before Christmas.
For the Oklahoma City Thunder, only Cameron Payne will be unavailable for selection. The young point guard is yet to be featured this season, but was assigned to the Thunder's D-League side this week ahead of his imminent return.
With a 6:00 PM C.T tip-off, you can tune in on Fox Sports Oklahoma or listen along on WWLS 98.1FM OKC.
RELATED CONTENT: NBA Coach of the Year: The Case for Billy Donovan
Get ahead of the game by adding the FanSided app and selecting Thunderous Intentions and be alerted the second our articles are posted.  Visit the app store or link here.
---
---