National Basketball Association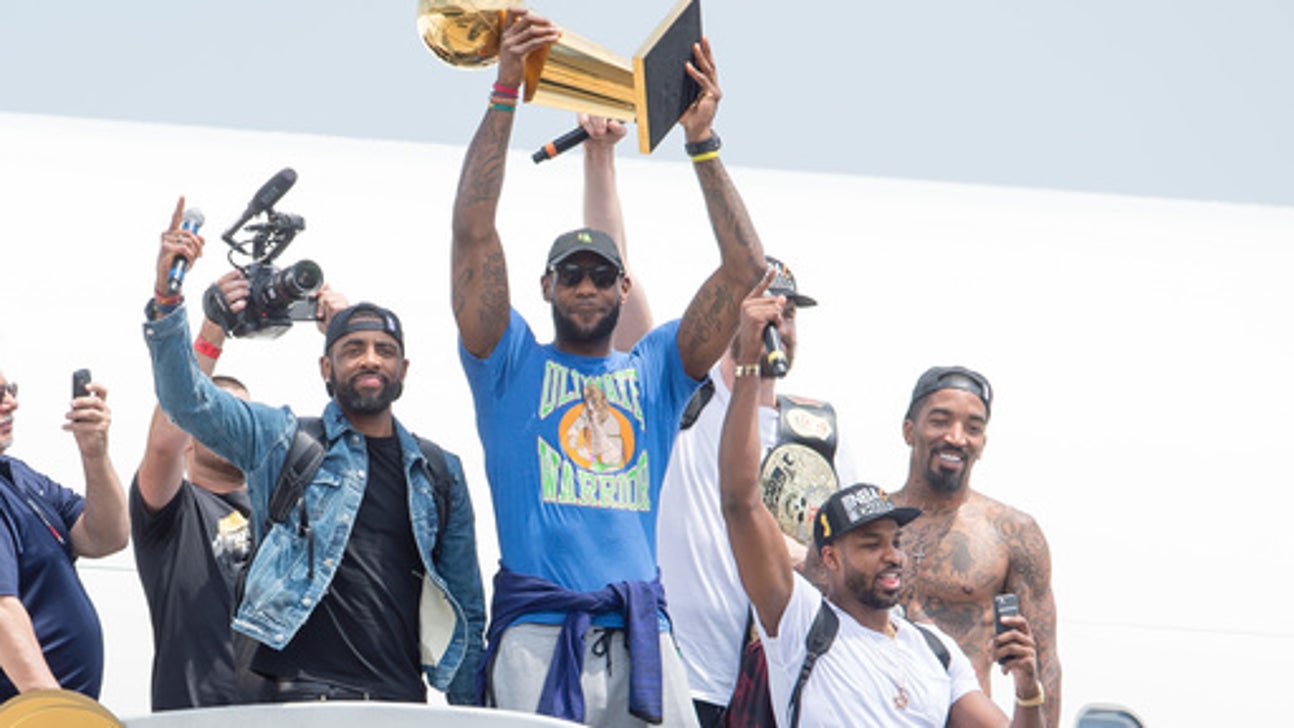 National Basketball Association
Off the plane but still sky-high, LeBron brings title home
Published
Jun. 20, 2016 10:02 p.m. ET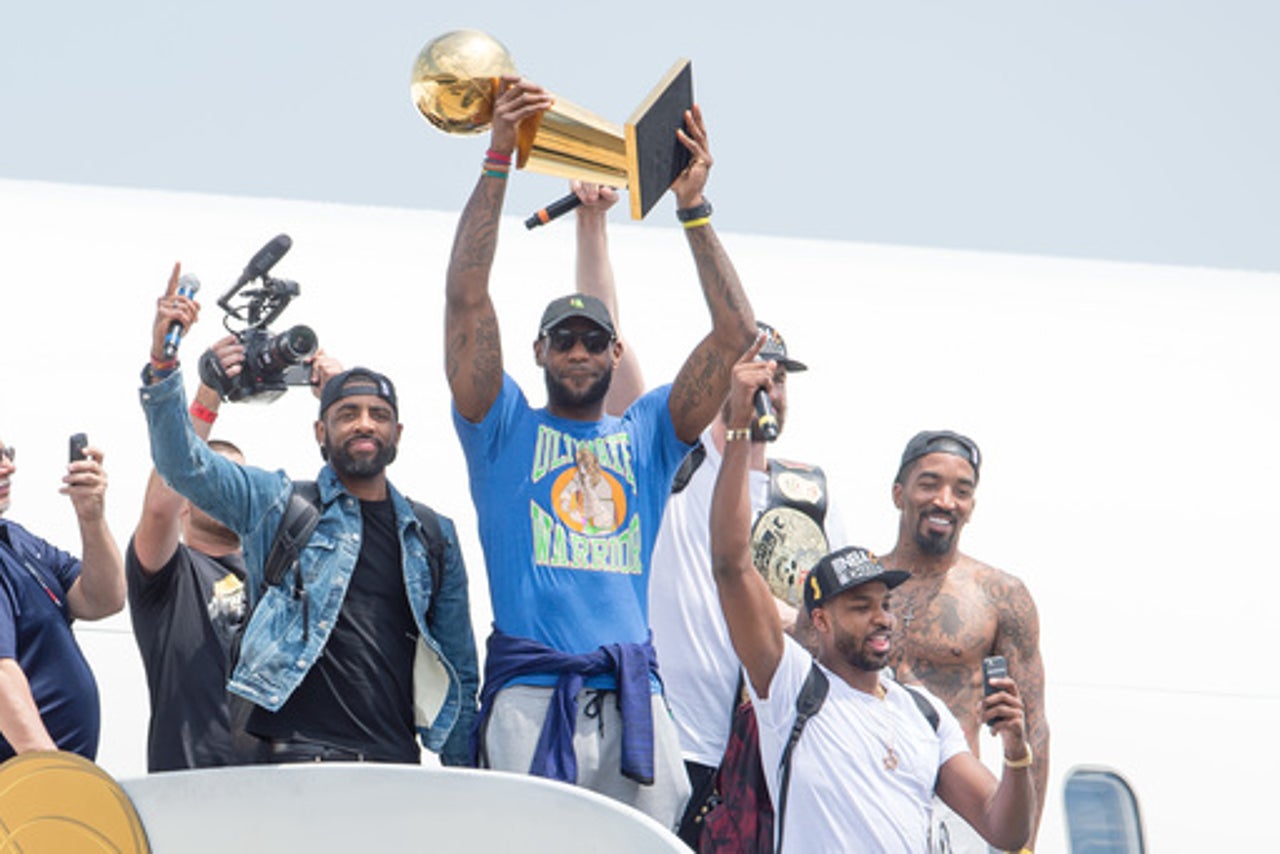 CLEVELAND (AP) LeBron James stepped off the plane and into a blizzard of red-and-gold confetti before hoisting the Larry O'Brien trophy. It gleamed in the bright summer sun, a symbol of hope and history.
As promised, James brought home a championship, the one on hold the last 52 years.
''This is for you, Cleveland,'' James shouted into a microphone.
The NBA superstar, born and raised in nearby Akron, powered the Cavaliers to a never-seen-before comeback in the NBA Finals. More than 10,000 fans gathered at Hopkins International Airport on Monday to welcome James and his teammates, who made a pit stop in Las Vegas for late-night partying before completing this unlikeliest June journey.
The Cavs overcame a 3-1 deficit to defeat the Golden State Warriors in seven games, ending Cleveland's pro sports title drought stretching to 1964.
James, the four-time MVP, paraded the trophy around the perimeter of the parking lot so fans behind the chain-linked fences could see they weren't dreaming.
''I kept waking up during the night and saying, `Did we really win'?'' said Diana Beetler of Oberlin, Ohio. ''I couldn't believe it. I've never had a championship since I was born. We've been waiting years and years for this.''
She watched Sunday night's game at home with family.
''I cried,'' said Beetler's 18-year-old daughter, Zoe. ''Everybody cried.''
It seems the entire city choked up after James capped his MVP series with a sensational Game 7, a performance that will long be remembered for his chase-down block of Warriors forward Andre Iguodala in the final minutes - a rejection that seemed to erase so many bad memories in Cleveland.
Many of the fans who arrived at the vast I-X Center adjacent to the airport on Monday morning were going on little or no sleep following Sunday night's riveting victory. The crowd was entertained by music and dancers before cheering replays of the final, frenetic minutes of the game as if they were living them for the first time.
Cleveland's furry mascot, Moondog, body surfed on the massive crowd, which continued to grow up until the moment the Cavs' 757 jet pulled in about 12:40 p.m., welcomed under two crisscrossing water cannons.
Cavs coach Tyronn Lue, who took over the team in late January, and several other players paused at the top gangway to film and absorb the wild scene below as fans let loose. Following Kyrie Irving and a shirtless J.R. Smith, James was the last player to come through the plane's door. When he lifted the trophy, Cleveland erupted as it did a few hours earlier after the 93-89 victory.
The party will continue all week - and maybe beyond - with downtown parade planned for Wednesday, a celebration few thought they would ever witness.
Former Cavaliers guard Austin Carr attempted to convey a feeling he shared with so many Clevelanders.
''To finally win a championship, coming out on top, there's no feeling like this in the world,'' said Carr, the team's first draft pick and now a broadcast analyst. ''I've cried so much, I can't stop. I've been walking on air.''
Moments later, Carr, known as Mr. Cavalier, couldn't contain himself during a TV interview and sobbed.
''This,'' he said, ''means everything.
---
---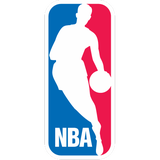 Get more from National Basketball Association
Follow your favorites to get information about games, news and more
---