National Basketball Association
National Basketball Association
Nuggets confident they can curtail K-D
Published
Apr. 15, 2011 10:58 p.m. ET

The Nuggets defense improved dramatically after Denver traded away Carmelo Anthony and Chauncey Billups to the New York Knicks.
The Nuggets went from allowing 105.2 points before the trade to yielding just 97.1 afterward while barely missing a beat - just four-tenths of a point - offensively minus 'Melo.
They went 18-7 with their reshaped and rejuvenated roster, but two of those losses came against Oklahoma City when Thunder All-Star Kevin Durant torched them for 60 points and 16 rebounds in a home-and-home sweep of Denver a week and a-half ago.
So, the Nuggets face one of the toughest tasks of any team when the NBA playoffs start this weekend.
Somehow, some way they've got to figure out how to contain, curtail or control the league's scoring champion, who averaged 27.7 points during the regular season.
They'll throw a bevy of defenders at him, from Danilo Gallinari to Wilson Chandler, maybe J.R. Smith and definitely Kenyon Martin.
It's an assignment Gallinari eagerly anticipates.
''Yeah, I do'' want to guard him, Gallinari said. ''Because you have a chance to play against the best scorer in the NBA. So, I think everybody would love to prove himself. I like to prove myself against him.''
It seems like just about everybody will get their chance.
''I take pride in guarding anybody, not just because he's the scoring champion. It's another challenge that myself and my teammates are going to be up for,'' said Kenyon Martin, whom coach George Karl said will draw the assignment in crunch time.
The Nuggets figure they have the formula for defending Durant.
''I think the key to guarding K.D. is trying to keep him off the free-throw line as much as possible and make him put the ball on the floor, which I don't think he's that comfortable doing,'' Martin said. ''He's used to catching and shooting. Doing the little things before he gets the ball is important to keeping him off the foul line.''
Gallinari said it's imperative to keep Durant on the move before he touches the ball.
''You've got to be physical with him and try to make him work before he gets the ball because once he gets the ball he's pretty good,'' Gallinari said.
Durant averaged 33 points and five boards against Denver with 'Melo and 30 points and eight boards against the new Nuggets earlier this month.
''Don't foul him,'' Karl said. ''That'd be the first thing I'd say. Don't foul him and don't give him lay-ups. And pray he misses his 3s. He shoots so many of them over the defense and he's athletic and he's so big and long that good defense even gets beat some nights. But the lay-ups and the free throws and how we control him is a big part of the game plan.''
Keeping Durant in check and off the foul line is doubly difficult. Get too physical and he's piling up his points from the foul line, where he averaged 10 points a game against Denver during the season.
Durant is so hard to stop because he's a nimble guard in a power forward's body, suggested Golden State Warriors coach Keith Smart.
''Early in his development when people looked at him and saw him playing at the 2 and couldn't understand why are you playing that guy at the 2,'' Smart said. ''You look back when he started off in Seattle playing off guard and what he did as a small forward, now you have a small forward that can come off screens, a small forward who can handle the ball. Early development, however they saw it, P.J. Carlesimo perhaps, saw that this guy has the kind of skills that can do it, and didn't get caught up in the fact that he's 6-11 at the 2.''
Durant deserves consideration for MVP, Karl suggested.
''He's had a great year, but actually his greatness has been he's allowed (Russell) Westbrook to step forward, too. And he's allowed the team personality to be the most important part of who he is,'' Karl said. ''... Durant and (Derrick) Rose are going to be in that conversation for about 10 more years. Maybe LeBron (James) will stay around and hang out there for a few more years, but I have a feeling you're going to see these kids be pretty special.''
Neither team is putting much stock in the Thunder's two wins over the Nuggets earlier this month because the Nuggets were short-handed, missing guard Arron Afflalo, the closest thing they have to a go-to guy now that Anthony had gone Broadway, and Chris ''Birdman'' Andersen, who could mix it up down low with Kendrick Perkins to take some of the load off Nuggets starting center Nene.
''I don't like excuses. They beat us,'' Karl said. ''They beat us fair and square. But you know we (didn't) have a full deck. I think when we have a full deck it will be an interesting series.''
Karl insisted most of his players would be able to play in Game 1 - although his two speedy point guards that he likes to use together to push the pace are ailing.
Ty Lawson, who sprained his right ankle in the season finale, sat out practice Friday but said he would try to practice Saturday before the team flies out and would definitely play in Game 1. Raymond Felton was sitting out the final 15 minutes of practice that the media were allowed to watch, and he limped off the court afterward and headed straight to the trainer's room while his teammates did extra court work on their own.
Center Timofey Mozgov (left knee, ankle) said he's a no-go for Sunday but is aiming to play in Game 2 on Wednesday night.
---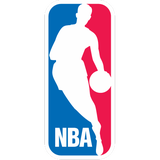 Get more from National Basketball Association
Follow your favorites to get information about games, news and more
---