National Basketball Association
National Basketball Association
Nuggets 134, Warriors 111
Published
Apr. 12, 2011 6:04 a.m. ET

The Denver Nuggets found themselves without a superstar but sporting one of the deepest rosters in the NBA after sending Carmelo Anthony and Chauncey Billups to Broadway.
Good thing, too, because their injuries just keep piling up.
J.R. Smith's 22 points led nine Nuggets in double figures and Kosta Koufos tied his career high with 18 points in Denver's 134-111 win over Golden State on Monday night, when the injury-riddled Nuggets reached 50 wins for the fourth straight season and clinched the fifth seed in the Western Conference.
It marked the first time the Nuggets had that many players score 10 or more points since Nov. 24, 1987, when they had 10 guys do it in a game against New Jersey.
''The bench is deep, there are opportunities for guys to make plays,'' Kenyon Martin said. ''That's what it's all about. Can't worry about who's not playing, got to worry about who's playing, and I think we do an excellent job of that.''
Yet, the Nuggets are limping into the playoffs.
On the same night forward Arron Afflalo and center Chris ''Birdman'' Andersen returned to action, center Nene strained his left groin and missed the second half, joining four teammates who were sitting this one out.
The Nuggets said Nene was day to day.
Afflalo left the game 2 1/2 minutes into the second half and didn't return. He walked gingerly to the bench during a timeout after scoring 10 points in 17 minutes and said afterward his strained left hamstring tightened up.
''I immediately got out,'' Afflalo said. ''This ain't the time to make it worse.''
He insisted he'll be fine by week's end even though this injury has dogged him for six weeks.
''We've got a week now before playoffs and that's clearly my focus now,'' Afflalo said. ''... If there was a minor setback from today, I'll be over it by playoff time.''
Afflalo had missed 11 of the team's previous 15 games and had aggravated his strained hamstring before.
''I've never dealt with an injury like this,'' Afflalo said. ''It's not painful, but it's annoying. It's not one of those things you can play through.''
Smith said he wasn't worried about all the injuries, ''but at the same time I just want everybody to be healthy so we'll have no excuses'' come playoff time.
Andersen had 14 points and 12 rebounds in his first game since spraining his right ankle April 1.
''He was dynamite,'' Nuggets coach George Karl said. ''I mean, his bounce, his step and blocked shots and defensive energy and rebounding, he's a force. ... I think he'll be in the rotation when it counts.''
Especially if the Nuggets face Oklahoma City in the first round, as expected. The Thunder beat the Nuggets twice last week when Andersen was sidelined and there's bad blood brewing between the Northwest Division rivals.
''I'm not going to comment on that because everybody says I'm stirring the pot,'' Karl said, ''but we did have some injuries in those two games.''
Andersen had five rim-rattling dunks to spark the Nuggets along with Smith's bevy of 3-pointers that helped them pull away late in the third quarter.
Every Nuggets player who played scored in double figures, including Koufos, who didn't play at all in the first half. He finished one board shy of joining Andersen and Raymond Felton (15 points, 10 assists) with a double-double.
''You have guys that will come off the bench and they can do just as well as the starters,'' Warriors coach Keith Smart said. ''You don't drop off much when Felton comes in the game.''
Or Anderson. Or Smith. Or even Koufos, for that matter.
It's rare to have a roster where so many players produce so much.
''We've got a lot of good bigs, a lot of good guards,'' Koufos said. ''Our depth is going to help us in the playoffs, so we've just got to get better every day.''
And healthier.
Stephen Curry and Dorell Wright each scored 27 for Golden State. Wright scored 1,333 combined in his first six NBA seasons and has 1,324 already this season with one game left.
Curry only played 12 seconds of the fourth quarter after spraining his right ankle. He's also day to day.
The Warriors were without guard Monta Ellis, who sustained a concussion in the final minute of a game against Sacramento on Sunday night.
''Well, you miss your go-to guy,'' Smart said.
The Nuggets were 32-25 when they traded Anthony and Billups to the New York Knicks in a blockbuster traded that netted them five new players, including Danilo Gallinari and Felton.
Since then, they've done better than anyone could have anticipated to reach the 50-win plateau again.
''It's a great run, it's a special year because of it,'' Karl said. ''It's one of my more enjoyable years. The NBA is all about persevering, it's all about not getting too high not too low.
''Our yo-yo, it was up and down quite often, we had to fight through a lot of interesting circumstances and situations and guys kept hanging together.''
Even with so many of them sidelined.
Notes: The Nuggets were without F Wilson Chandler (left ankle), Gallinari (right ankle), F Al Harrington (rest) and C Timofey Mozgov (left ankle and knee). ... The Warriors have lost in nine of their past 10 trips to Denver.
---
---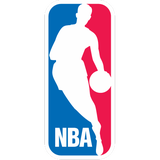 Get more from National Basketball Association
Follow your favorites to get information about games, news and more
---