National Basketball Association
National Basketball Association
Nets-Magic Preview
Updated
Mar. 4, 2020 7:26 p.m. ET

The Orlando Magic are all but officially eliminated from playoff contention, but they're surely feeling good about Nikola Vucevic and Victor Oladipo potentially returning.
Matchups with the Brooklyn Nets usually help, too.
While the statuses of their top two scorers are unknown, the Magic attempt to sweep the season series from the Nets on Tuesday night.
With nine games left in the regular season, Orlando (30-43) is 8 1/2 back of Detroit for the eighth and final playoff spot in the Eastern Conference.
Despite teetering on the brink of elimination from the postseason race, the Magic are looking for a strong finish. They ended a six-game slide by beating Chicago 111-89 on Saturday.
"It's been a long year," Oladipo said. "I think finishing out strong would be good for all of us individually and as a team going into the summer, and seeing what we need to work on.
"Continue to get better. Things like that. We just gotta take it one game at a time and just finish strong and enjoy the process."
That would certainly be a lot more tolerable if Oladipo and Vucevic are playing. Vucevic has missed 12 games with a right groin strain, while a sore wrist has sidelined Oladipo for two.
"Conditioning wise, I feel pretty good. Better than I thought I would," Vucevic said. "I'm not as fast as I usually am, but I don't think it'll take me too long to get back to where I was."
"Just want to see day by day how it feels. We're going to see how it feels (Tuesday). How it reacts."
Vucevic leads the Magic with 17.8 points and 9.0 rebounds per game, while Oladipo's 16.0 points rank second.
Vucevic is averaging 20.2 points over the past six meetings with the Nets (21-52). He had 20 points with 10 boards, while Oladipo had 20 and nine in an 83-77 win at Brooklyn on Jan. 8.
Orlando has won all three meetings so far this season, its longest winning streak in the all-time series since taking 10 straight from 2009-12.
If Vucevic is unable to play, the Magic will give Dewayne Dedmon an 11th straight start at center. He had a career-high 18 points and a season-best 13 rebounds against the Bulls, a major improvement from his season averages of 3.9 in both categories.
The Nets were denied a season-high third straight win Monday, losing 110-99 at Miami thanks in part to 20 turnovers that led to 23 points for the Heat.
"I don't think our offense was the problem," said center Brook Lopez, who had 26 points. "We turned the ball over a bit too much and that led to their offense."
Lopez is averaging 25.0 points over the last four games. He had 24 with 15 rebounds, five blocks and three steals in a 100-93 loss at Orlando on Dec. 30.
Thaddeus Young has averaged 22.0 points on 57.5 percent from the floor over his past five visits to Amway Center.
---
---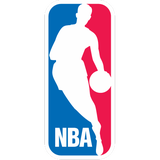 Get more from National Basketball Association
Follow your favorites to get information about games, news and more
---