National Basketball Association
National Basketball Association
Nets-Hornets Preview
Updated
Mar. 4, 2020 6:27 p.m. ET

While earning home-court advantage remains an important goal, the Charlotte Hornets must weigh that objective against keeping their key players healthy for the playoffs.
They could see Nicolas Batum return Friday night after winning for the first time since he went down, but they certainly won't rush him back against the visiting Brooklyn Nets.
Batum had been hitting his stride, averaging 20 points, 7.1 assists and six rebounds over a 10-game stretch before suffering a left knee injury in Sunday's 112-103 loss at Cleveland.
Coach Steve Clifford says the versatile forward is feeling better and could be a game-time decision when the Hornets go after their first season sweep of the Nets since 2000-01. However, they're going to need Batum more in the playoffs than against a Brooklyn team that has lost six in a row by an average of 19.3 points.
"We start so much of our offense with him and he's so good at getting the ball moving," Clifford said. "He makes the game so much easier for us. He's such a big part of everything, our offense, our defense."
The Hornets struggled without Batum in Tuesday's 96-90 loss at Toronto before avoiding their first three-game skid in three months with Wednesday's 111-97 win at New York. Kemba Walker led the way with 34 points while hitting a career-high seven 3-pointers in 10 attempts.
''It was a must-win game,'' center Al Jefferson said. ''We lost two games in a row because of, in my opinion, us, because of things we didn't do well. We just had to get back to the basics, get back to things we do so well, the reason why we've been winning games.''
The Hornets are also being cautious with Jefferson as he tries to finish an injury-plagued season on a positive note. He had 24 points and eight boards in 29 minutes Wednesday.
Charlotte, which has clinched only its third playoff appearance in 12 years, is among four teams separated by less than two games between third and sixth place in the Eastern Conference. The club sits one back of Boston for home-court advantage in the first round.
That could be crucial as the Hornets (45-33) own one of the league's best home records since Jan. 18 at 14-3. That stretch includes victories over Cleveland and San Antonio.
"From what coach says, it's pretty important. It's home-court advantage," Walker said after a 105-100 win at Brooklyn in the most recent meeting March 22. "Of course, everyone wants to be at home, especially for the first two games."
The Hornets shouldn't have much trouble getting things going offensively against the Nets (21-57), who have given up 114.6 points per game during a 10-game road losing streak.
Brook Lopez has averaged 25.5 points in his last four meetings with Charlotte, but he and fellow frontcourt starter Thaddeus Young have been shut down for the season. As a result, Brooklyn was outrebounded 53-38 in Wednesday's 121-103 loss at Washington.
''We knew there was going to be a discrepancy on the boards,'' interim coach Tony Brown said. ''I'll give them that, but there are still a lot more things we could've done.'
Thomas Robinson made the most of his opportunity with a career-high 23 points and 10 rebounds. The fourth-year pro has averaged 15.2 points and 12.2 boards in his last five games.
---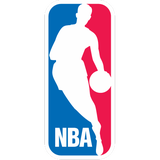 Get more from National Basketball Association
Follow your favorites to get information about games, news and more
---